I should go take a picture of my AK... but I'm sick and lazy, you'll have to live with these...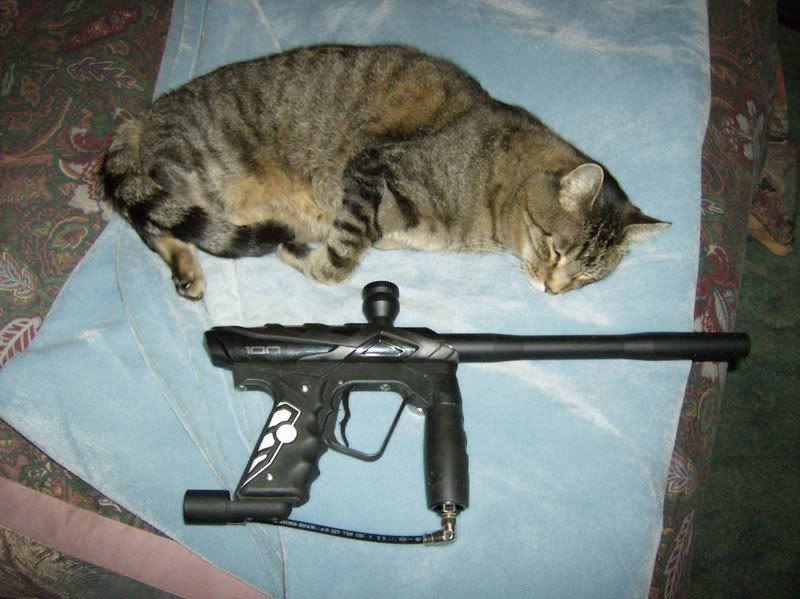 That's Louis with my new (to me) ion. All of my other gear is at my other apartment, hence the lack of hopper and air.
This is William. He's very sweet to me, but gets jealous of the cats and is a total prick to them. His hobbies include: Stealing food, running around the house at mach 18 like a crack head, and pushing the cats with his snout when they're getting more attention than him.