Page 1 of 1
You cannot start a new topic

You cannot reply to this topic
War Stories 26 : Lone Wolf Mentality
Posted 20 September 2011 - 01:49 PM


Sometimes, you really are better off as an army of 1.

Classic Web Dog Radio hosted by Special Ops! /
Webdog Radio. Old Dog, New Tricks
Now on Youtube!

0096 2251 2110 8105
---
Posted 20 September 2011 - 07:23 PM
I'll see you guys there
LOL, heck I dont trust or like people ether.
ONLY ONCE, dang you have self control
The best one I heard was when a guy lit up a bunch of teens in the butt at "point blank rnage", thats my new targets zone for close ranges.
SO, we shall start calling you 'The Terminator' Mr One Man Army LOL
---
Posted 21 September 2011 - 11:01 AM
War story about playing as a "sniper"...

Whoops, did I say that out loud? I MEANT, playing as an "army of one"... you say potato, I say SNIPER!

---
Posted 21 September 2011 - 07:03 PM
nothin I love better than coming into the Back of a gunfight

Hank Emery aka maniacmechanic
Team MIXXED BREED
port st. lucie fla originally from West (BG) Virginia
ALL I own are MAG'S , AKA's & a Pump or 2
---
Posted 21 September 2011 - 07:47 PM
people who dont quietly call themselves out.... GAWD i hate. Pure hate.

---
Posted 27 September 2011 - 08:57 PM
I find that at fields I tend to do more of the team/ unit thing, but in woods ball I go lone wolf 100% of the time (unless forced not to). I agree with tyger on the other players giving you way, especially the guy that starts lighting up the bush that moved in front of you and screams at the top of his lungs. Yea, had a guy do that...
"We don't inherit the world from our parents, we barrow it from our children."
-Rusi Vulakoro-
---
Posted 29 September 2011 - 10:53 AM


And now wondering how many people will go with option 3....

Classic Web Dog Radio hosted by Special Ops! /
Webdog Radio. Old Dog, New Tricks
Now on Youtube!

0096 2251 2110 8105
---
Posted 30 September 2011 - 05:50 PM
lol, great story. Was that door way the only exit?

"We don't inherit the world from our parents, we barrow it from our children."
-Rusi Vulakoro-
---
Posted 05 October 2011 - 07:26 PM
I choose option 3, Total derp.
obviously.
This post has been edited by Eskimo: 05 October 2011 - 07:26 PM
---
Posted 09 October 2011 - 01:25 PM
derp.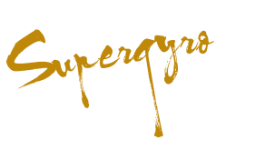 "Of course you know, this means war."-Bugs Bunny




"My friend got killed by a throwing star but I live because of DEagle."

-Thalion
"The visible spectrum is...

R

A

I

N

B

O

W

S

"-Pirate
---
Posted 11 October 2011 - 01:28 PM
My version of Tyger's derp story.


Several years ago I used to play on a field that was approximately 100 acres . . . and we played the entire field . . . every time. (It was big enough that the defending team would usually tell the assaulting team where the flag was going to be.) This field was mixed terrain; everything from barren areas, to a small junkyard, high grass, thick brush, trees and a pond with a stream draining it. There was a bridge over the stream. More accurately, there was a pile of debris with some wood on top that could be crossed single file. The stream wasn't that deep, waist deep at the deepest, but the mud bottom had claimed enough shoes/boots that most people were unwilling to cross any place else. The bridge was a natural choke point. There were other ways to get to the other side, but they took longer and were more exposed.

We had a group of new players that all wanted to play together because they were military from the local base and had combat-related jobs. (From personal experience, I knew that this did not necessarily make one good at paintball, but they were unwilling to listen or be split up between teams.) I gave them the field orientation and included the fact that there was a bridge across the stream but that there was almost always some butthead on the defending team watching it. (I didn't point out that I was very often that butthead if no one else would do it.)

The game started and my team was defending; there were about two dozen on each team. Leaving the bridge unguarded would provide a significant advantage to the assaulting team based on where our flag was located so I ended up watching it. About twenty feet to the East of the bridge was a small knoll with a single tree and some thick brush and I crawled in amongst the thick stuff. I was covered from two sides, from the bridge or from across the stream, and, because of the way the stream flowed it was impossible for anyone on the other side to maneuver for a good shot on me.

First I hear voices and then I see the seven or so (it's been a while) new players. The first one says something about securing the other side and starts across the bridge. I shot him midway across. The rest scramble for cover and I wait quietly. Pretty soon I hear "you go across and we'll cover you." Peering through my concealment I can see someone creeping toward the bridge (derp)and multiple barrels protruding from the foliage on the opposite bank. It took a while but the individual finally reached the center of the bridge where I eliminated him with a single shot. The rest of his companions opened up on the brush and the log bunker directly across the bridge, hitting their already eliminated team member several times in the process. Then there was silence.

After a waiting a while I hear "You go across and we'll cover you" and someone else starts creeping toward the bridge (derp). This time though, his teammates are firing above him and shredding the plants on the other side. Unfortunately though, none of them are shooting anywhere near me as I am still about 15 to 20 feet to the right of where they're shooting. I let this one get almost all the way across (to allow for maximum ammo wastage) and shoot him as he crawls off the bridge and the rest of his team lights up the area I'm not in once again. Once the firing stops the silence is only broken by the sounds of pods emptying into hoppers across the stream from me.

Shortly thereafter I hear the same voice again and it says something along the lines of "We need to wait an watch."

A long time (for being in the middle of a game) passed and nothing happened then I heard "I think he's gone, go on across, we'll cover you all the way." I saw someone break cover on the opposite side of the bridge so I tucked back in lower and lined up on the center of the bridge. Several things happened at once at this point; everyone on the other team emptied their hoppers into the bank opposite them . . . and 20 feet or so West of me and the individual who had just reached the edge of the bridge sprinted across and threw himself into a sheltered area below the bunker his team was lighting up where the bank was raised. It was impressive; the bridge was not all that stable so just crossing at that speed without falling in the creek was tough. Plus, he moved so fast I never fired a shot and the position he was in was partially covered because of raised areas in the banks between us. To get a guaranteed hit I would probably have to come far enough out of cover that the rest of his team would see me. I decided to wait and see what happened. I was thinking that if all of them crossed and got in that area I might be able to eliminate them all or at least pin them down.

Once the firing died down I heard multiple hoppers being refilled in the brush across the stream from me and used this noise to mask the sound of me crawling slightly forward to get a better angle on the interloper on my side of the creek. If he had turned his head to the right at this point he probably would have seen me but the intervening branches still made a shot questionable. Then he shifted back to look at his teammates and gave me a clear shot at his head. I fired two shots just as he told them it was "all clear" and both broke on the side of his mask. There couldn't have been that many left on the other side of the stream but they just pureed the plants on the opposite bank and repainted the entire front of the unoccupied bunker overlooking the bridge. (It reminded me of the minigun scene from Predator where Jesse Ventura just lit up the jungle but didn't hit anything.) There were decreases in firing as individuals stopped to reload but it did not actually stop for a while. Several shots hit within feet of me as they raked the cover on the opposite bank with fire to both the East and West of the bridge.

Then it was no shooting, just the sound of reloading . . . and after that, no sound at all.

Time . . .

. . . passed.

A voice from the other side says "Okay, we either got him or he ran off, you go across and we'll cover you."

please note that some of the language in the following section has been modified from what was actually overheard as to remain forum appropriate

Another voice replied (loudly) "Heck with that you silly person who engages in questionable parental relationships, about you drag your posterior across the darn bridge and we cover you!"

This was followed by a fairly loud argument that ended shortly in a burst of fire and several people calling out. Then several members of my team came into view on the opposite bank. They had eliminated the rest of the opposition and had been doing a sweep when they were attracted by the loud voices.



To this day, I can't believe that they just kept crossing the bridge. (So I know exactly how Tyger felt watching the doorway.)

-95% of people with a flatline think it makes the gun inaccurate; if you are the part of the other 5%, who take the time to sit down and tune it right, put this in your sig.
---
Share this topic:
Page 1 of 1
You cannot start a new topic

You cannot reply to this topic
---
1 User(s) are reading this topic

0 members, 1 guests, 0 anonymous users