I scored a tm-15 from a pawn shop the other week for 115 bucks. I have been thinking of how I can mod it since.. I knew I'd go 2 directions with it.. Cut the shroud down 4 inches, to make a shorter marker.. Or utilize the baffles in the shroud, by dampening them :-) I decided to try baffling the shroud first, if I don't like it it's removable. There was another guy out there who used scotch bright pads for his method, but I thought the softer material would work better.. I haven't had a chance to test it, so give me time for real results.
the tm-15 comes "pre muffled" by having porting from the barrel inside of baffling in the marker. This makes it quiet, but more importantly, it is the perfect oppertunity for a tinkerer like me to mod their marker.
What I did.
Went to the local Wallmart, and bought a roll of non adhesive non slip matting (for drying dishes, or going in your cupboards). then I bought a 6 pack of self adhesive foam (used for crafts, I use the same stuff to pad my hopper, worked great)
Took the clamshells apart, cleaned everything with rubbing alcohol.
Made a basic stencil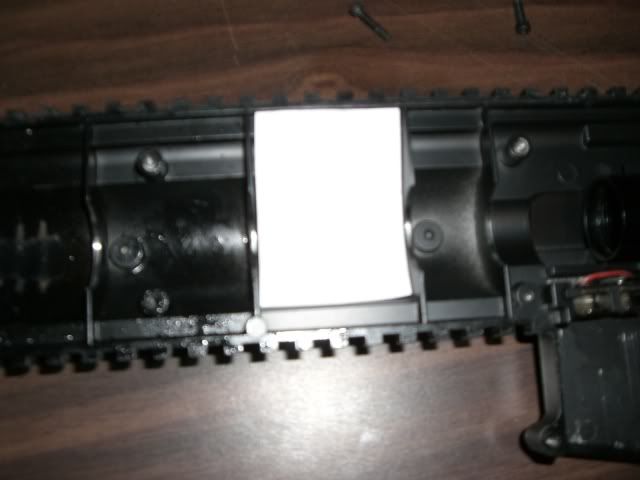 Cut a piece of the self adhesive foam out.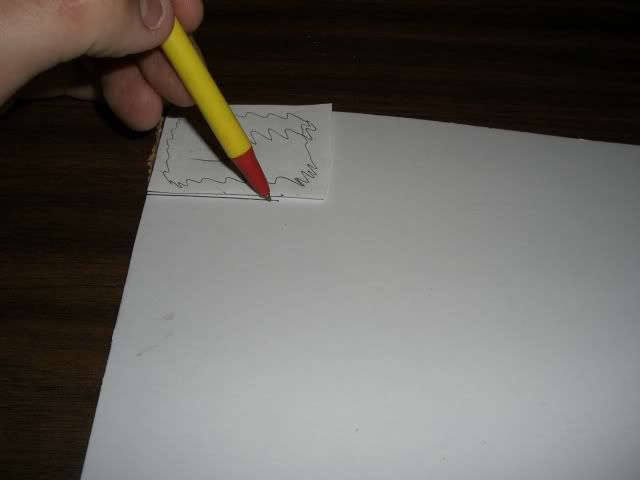 Traced 2 layers of the non-slip matting for every piece of black foam (allows more air to be trapped in the non-slip matting)
for the difficult ones, I dry fit foam in one side, trimmed it until it fit, then flipped it upside down, and traced it to get a mirrored piece of it. That would work out perfectly for the other side.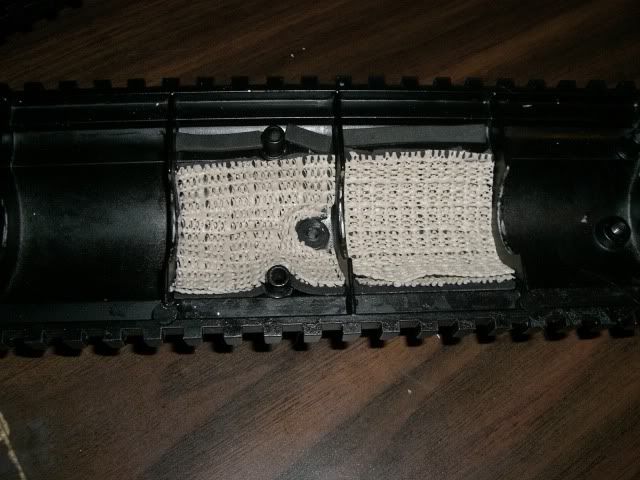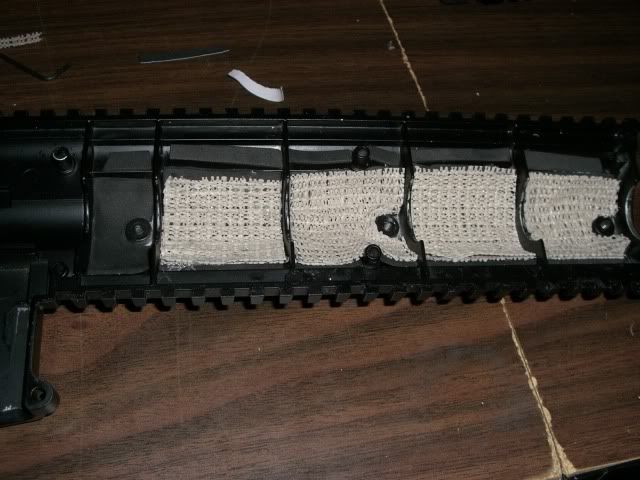 I don't have a full tank, but I took a few shots with a mostly empty tank, and it sounds to be dampened quite well.. Expect updates..
How many of you want a tm-15 now?? lol