APP barrel Cap: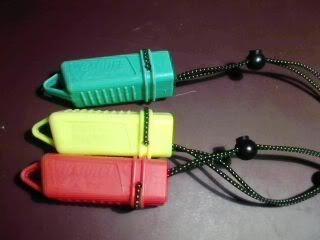 New from my sponsor Titus of Celanis Paintball.
http://www.mcarterbr...les-thread.html
I've been dragging my feet on this one. Been injured and working over time,but now I have a whole weekend to write a review.
First impression:
As with all APP products,it was built very well. Titus only carries quality items in his shop.
The barrel cap is blow molded and very sturdy. They are tough little item to have in your gear bag. As you can see from the picture above the items come in an assortment of three colors. They come with the standard shock cord landyard that adjust for tightness.
What I like most about the Shock cord, is the way it was set up. The shock cord wraps around the cover in a groove at the end of the cover. What this does is allows you to always put the barrel cover on the same way. Also in doing this,it allows for the shock cord to be passed thru both holes in the barrel cap and then run thru the cord lock and into a lock at the end of the string.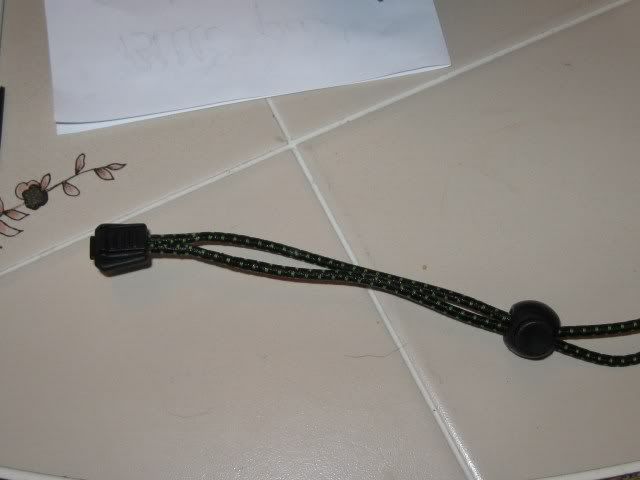 I like the end cord locking system. This was really thought out. I can't say they are not on other barrel socks but I haven't seen them.
In doing this,it makes the barrel cap a little safer to use.
My biggest fear has always been that a marker is accidentaly shot and one piece of the shock cord that is sewn in the bag comes loose. A surprised player will normally shoot one if not several rounds before they realize what is happening. With todays E-markers, triggers are so sensative,that squeezing of several rounds at one time is nothing.
There is a nice little hook on the end of the cover. I am assuming it is to hang it after washing or end of days play. I also see attaching this to a clip on gear. Say maybe a GRIM LOCK.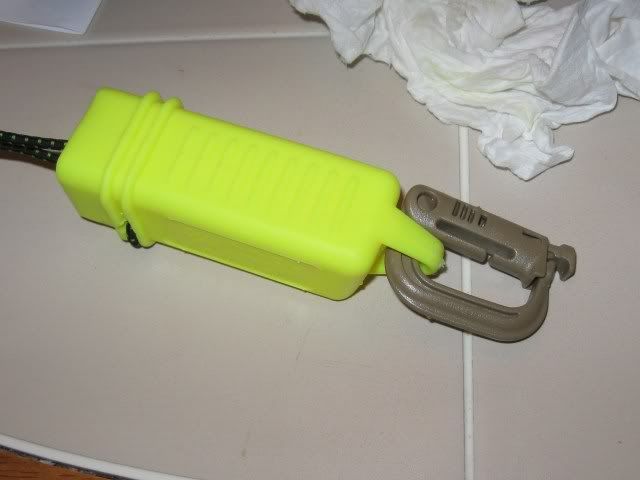 Another specific item I noticed on the top and bottom of this cover were the
ribbed sections
. These ribs came in handy. I had gotten hit and wiped off the mark with my left hand. Reached in my pocket to grabb the barrel cap. When I slid it onto the barrel,I noticed even with paint on my gloves,the Ribs did not allow my hands to slip down or off the barrel cap. It gave me a very firm grip. Amazing what you notice that you didn't notice before :rotfl: These ribs will also help to hold the barrel cover in the event of accidental gun discharge while putting on the barrel cap.
The paintball test:
So how does it hold up to say 50 rnds being shot into it at about 290 FPS.
Warning always wear some kind of eye protection when shooting any type of fire arm,or air rifle.
Everytime I test an item,I do as if I were a new player. I know I should have been wear a mask,but I had on glasses. This is a common rookie mistake that I wanted to show how important goggles are.
This is what happens when shells start to fly out of the barrel cap: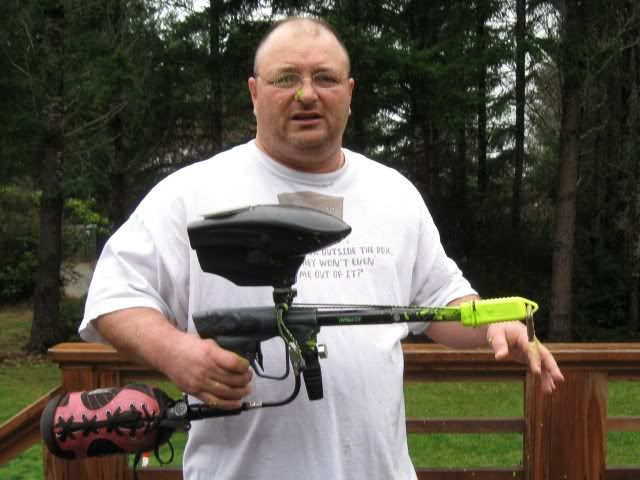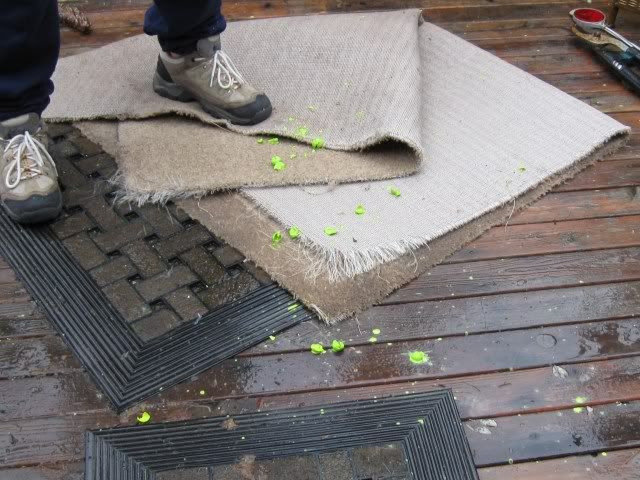 So let's clean it up:
Took it over to the sink to clean up the damage. To my surprise,paint was hardly in the barrel and none in the breech. The breech was clean as a whistle.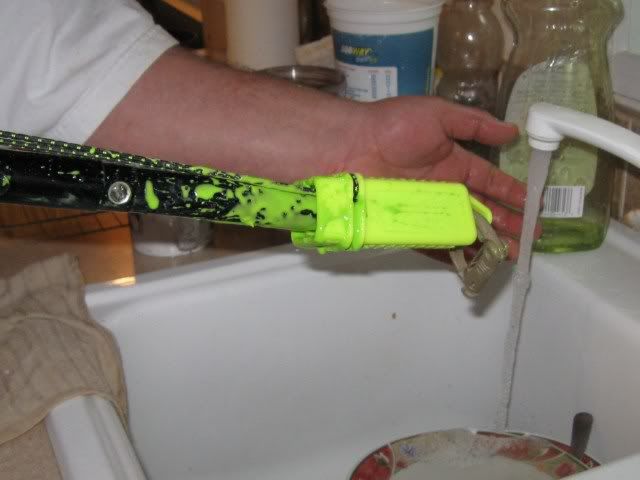 After washing out the paint from the barrel cap,this is what I found on the inside. What didn't shoot out the back of the barrel cap stayed inside.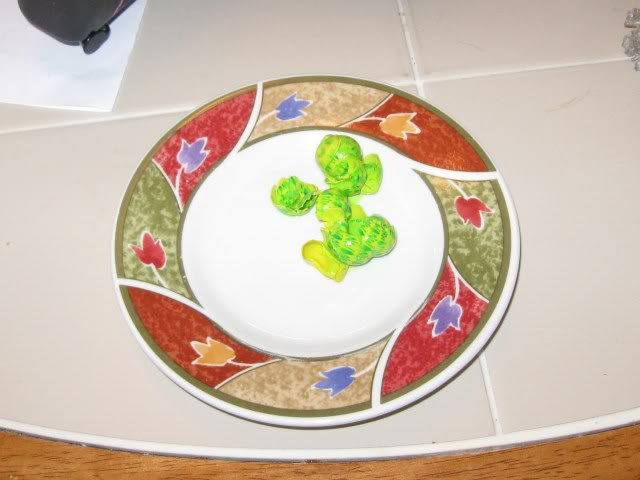 How did it work during a game:
Well I'm not an
AGG
player,so I put my barrel cap in my pocket. I paid money for it,I don't want to loose it. I can say this. My memory isn't as sharp as it was 23 yrs ago,when it comes to remembering which pocket I put my barrel cap in. With the APP barrel cap,since it is plastic,it's just a quick
"pocket patdown"
and I know where it is. Since it is a blow molded plastic,it doesn't collapse,meaning I can feel the item in my pocket from the outside,even with gloves on. I couldn't do this with just a normal barrel sock.
These are a great deal at $4.75 + S/H from Celanis Paintball:
http://www.mcarterbr...les-thread.html
So contact Titus here on MCB and he can help you out right away. Great person to deal with.
My over all thoughts. Let's face it, it's an APP product. They are well know for making quality almost indestructable plastic parts. They'll last you for yrs. Corners aren't cut and they are one of the few Paintball companies left were
"QUALITY and CUSTOMER "
really matters. When you buy an APP product,you know it will last for yrs and is strong and durable.
Later,
Blackrain:)