UPDATE:
[B]4 November 2010:[/B]
Well the gun arrived and shot right out of the box, dirt and all. Well I was really happy with the performance.
Rule #1: If it works don't mess with it :ROTFL: Yep after I cleaned it and replaced all orings,I blew the Solenoid and The regulator leaked like a water faucet. The snap ring under the reg adjustment screw even fell out. So these vibes have seen a lot of field time.
Rule #2: If it's a rental, you take your chances of it woking or not. Then again that's all the fun of buying a [B]"BEAT ALL TO HELL" [/B]rental.
Rule #3: Don't get mad,just take a break and walk away for a while.
Rule #4: Have fun doing the fix.
Mine actually said SC Village on the side of it,so if that's where it came from,then it's expected to look the way it was. You can tell this gun had a lot of play time on it. The dirt, thousand of rounds of paint that was soaked into the body and the smell was all that was holding this thing together.
Maybe the Hot water and Dawn Dish soap scared it.
[B]5 Nov 2010:[/B]
[B]NOTE:
Break thru on the regulator. I found out I had to close the regulator all the way and feed air to the gun slowly. Plus closing it,helped to seal the orings in place.
Well the gun shoots and the reg holds air. Tried it on my ION. The only issue I have is that the noid is leaking and I know it's my fault. So I'm waiting for GOG to send a new one.[/B]
[B]10 Nov 2010:[/B]
Well the new noid and regulator arrived. Guess I'll hold onto the regulator,because the old one works just fine. It seals well and the gun shoots just fine. I have added a freak tip and it will also get a refurb along with the body and frame. So the gun has been aired up and fired. Guess I'll be looking for a Blackheart or newer board. I'm just going to shop around till I find the right price.
Will be posting more pictures once the gun body comes back from Oregon Hydrographics.
11 Nov 2010:
I ordered custom made grips from Stinger Paintball Designs.
http://stingerpaintballdesigns.com/
I'm going to
"THEME"
this gun. It's something I always wanted to do with a gun and it's something that I really believe in.
16 Nov 2010:
Just in from Stinger Paintball Desings
Hi Steven,
The order shipped today confirmation number 9101128882300415574027.
Thank you,
Tracy
Stinger Paintball Designs, Inc.
Providing the Ultimate Enhancements for your Marker!
www.stingerpaintballdesigns.com
Office: (951) 461-6662
Fax: (951) 696-2522
18 Nov 2010:
I am now officially into cost over run. I decided since I was going to give it a new look,I might as well give it a brand new stock board. This will give me the option of CO2 or HPA. I'll have select modes of fire to enhance my play on the field. Plus the new board will also go with the theme I have for the new look.
I'll keep the stock rental board as a back up for that
"Just in case situation"
.
So I am now beyond the cost of a new VIBE/ENVY. That's what builds are all about. I estimated I am now $96 dollars beyond the real price of a VIBE/ENVY. Even with sponsorship help it's still costly. I still need to buy one more item and then I'm done.
19 Nov 2010:
Custom grips from Stinger Paintball Designs arrived today. :drool:
20 Nov 2010:
Since no one is reading this now,I can safely post up what the body graphic will be and what the grips will look like.
1 Dec 2010:
As of today,body was prepped,painted and dipped. Should be going to clear coat today or tomorrow. As soon as Mike sends me some pictures I will post for all to see.
7 Dec 2010:
Got word that the marker is being shipped back today. It's all completed and now ready for assembly. Should be here before Saturday. Just depends on UPS delivery.
9 Dec 2010:
Body came back today. I have started to assemble it. It's not ready to play with,still a few more things to be done.
19 Dec 2010
Well I have been able to locate a lazer engraver. We talked about what I needed and had no problem with it. So the parts are leaving this week. I have the gun together and it shoots. I'm using a different regulator for it. It's alot smaller then the originol. I have put in a multi select fire board.
It will come apart one more time so I can put in the detents. So far I have not put paint thru it. That's not going to happen till everything is back together.
25 Dec 2010:
Well final pics are up. I changed out the Bottle ASA to a black CP. As always I have one piece of chrome as my trade mark. Everything that I have used goes well with the whole look that I have chosen. Just one more thing to add and it will all be done and ready for the 2011 season.
BIG SHOUT OUT TO TITUS
Great person and great Sponsor. Thanks for buying this
RENTAL LOT
of
"All Beat To HELL"
Vibe paintball guns. Now we all have a winter project.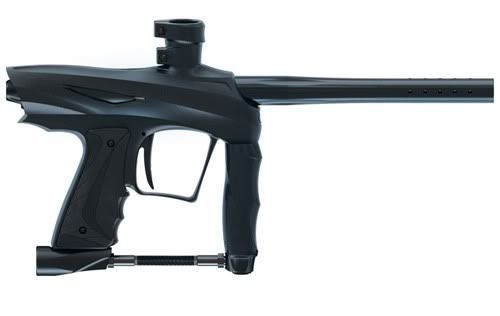 Not sure what it looks like. I'm waiting on it to come from Titus. Can't argue for $25.00. This is from the big gun lot sale he was kind enough to purchase for the MCB crowd.
So here is where everything will unravel,from start to finish. Hopefully not a lot of repairs,but only minor ones.
I'll learn about this gun just like everyone else on MCB will. So if you have suggestion or knowledge on/of the/this marker please let me know I would appreciate any help you can offer.
Very skanky looking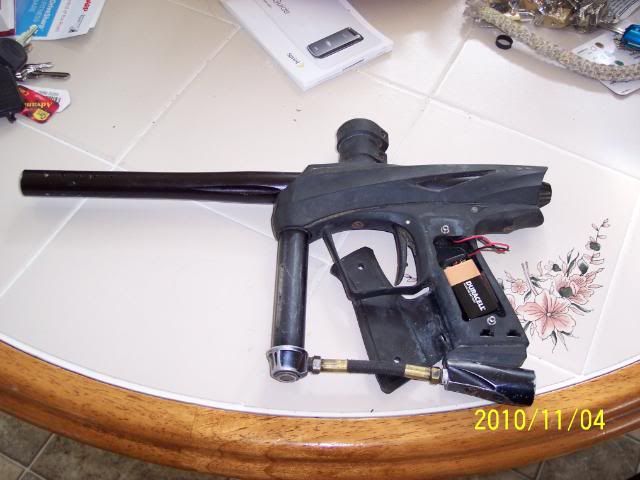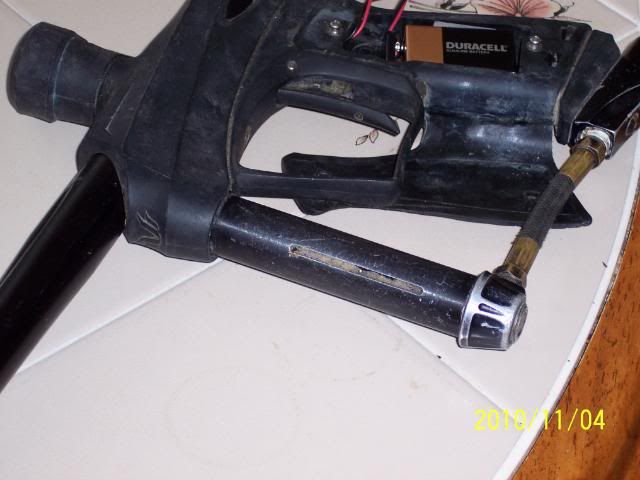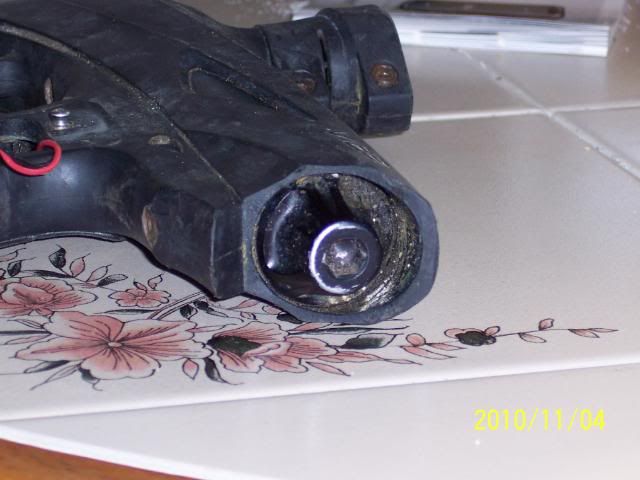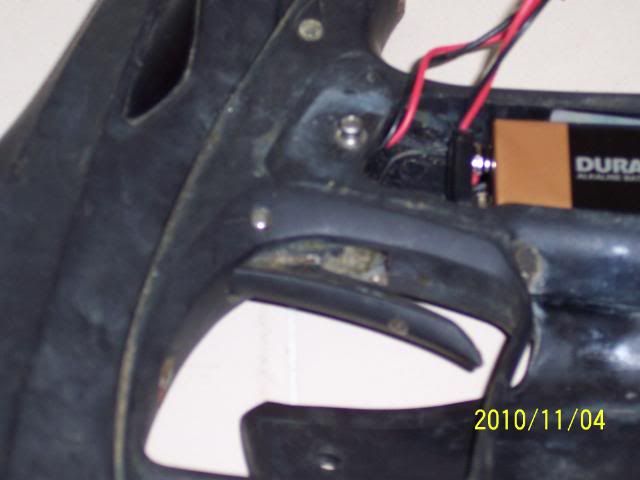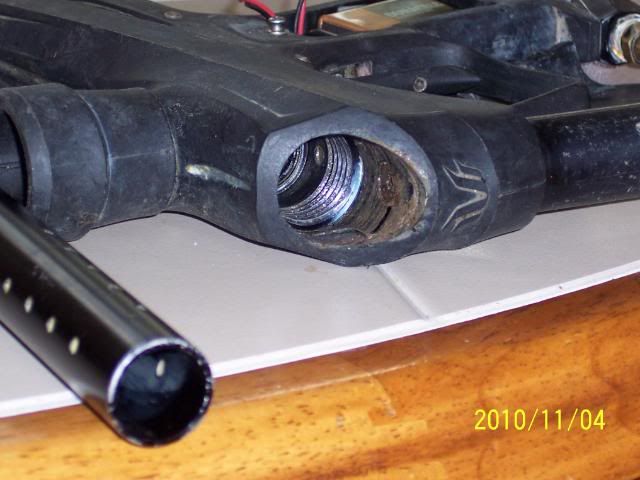 Let's try to air it up before we clean it up:
Aired up and shot beautiful. I was really amazed at how well it shot. The dirt and crud didn't affect it at all.
Let's take it apart
:
had to replace all the orings. Look how nasty this was inside. I guess rental fleets are all that well taken care of.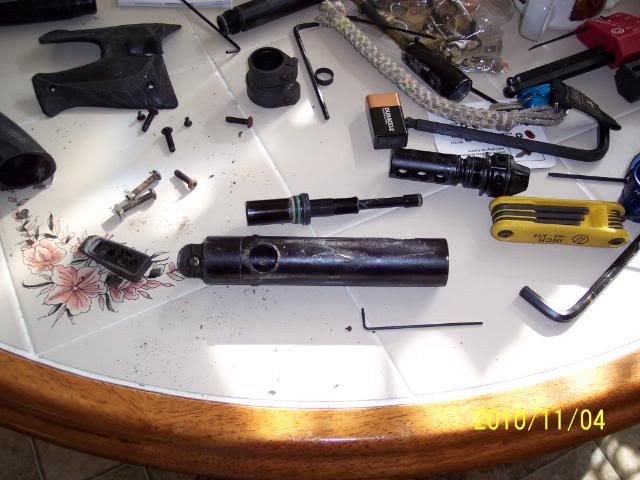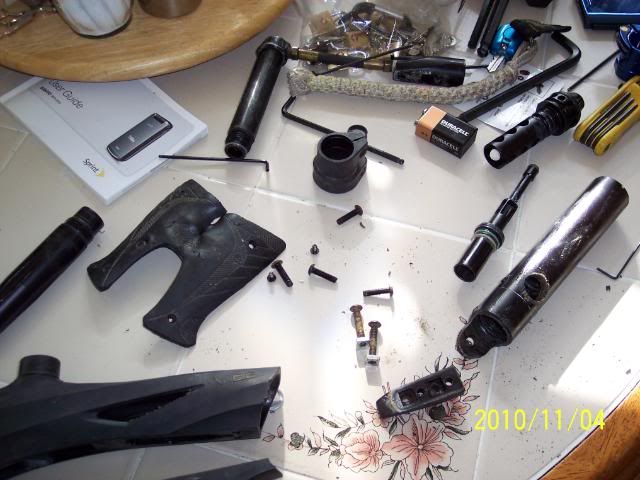 Good thing Oring Monkey is my Sponsor:
Here's some of the dirt that I pulled out of it: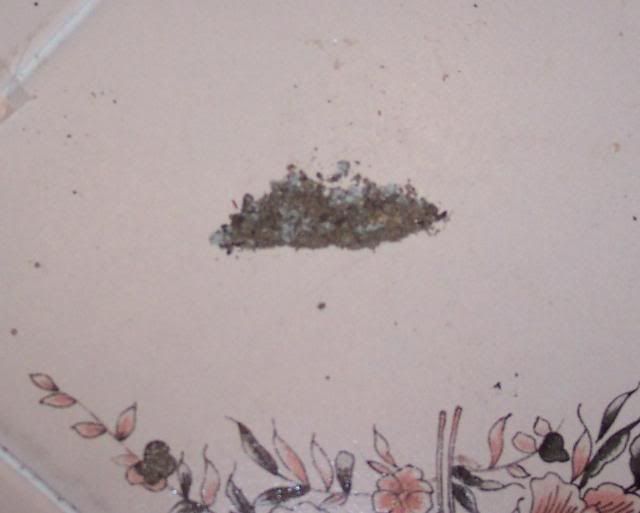 Let's clean it up:
Cleaned all the body and internals. Replaced oring. Dawn Dish soap and Hot water is a good cleaning combination.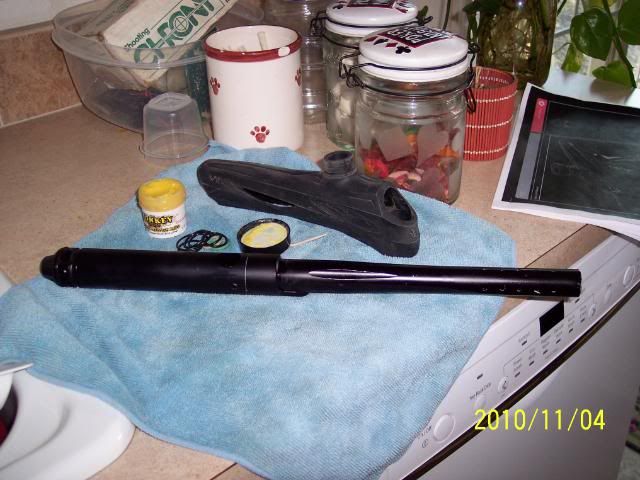 What do I have to order or repair:
I need a new solenoid and regulator. At this moment,my regulator is unsafe for use. Also need new detents. Actually the reg is working properly now. However the adjustment screw snap ring fell out. I'll find a new one at the local ACE hardware. I just ordered the new reg and solenoid. They should be here by This coming Friday.
The grips were a little worn,nasty and ripped. I replaced them. Detents looked as if they were never replaced. They were a little beat up and I had a little trouble getting them out.
So if I wouldn't have blown the Noid,my total repairs would have been $15 for detents instead of $55 for noid and reg.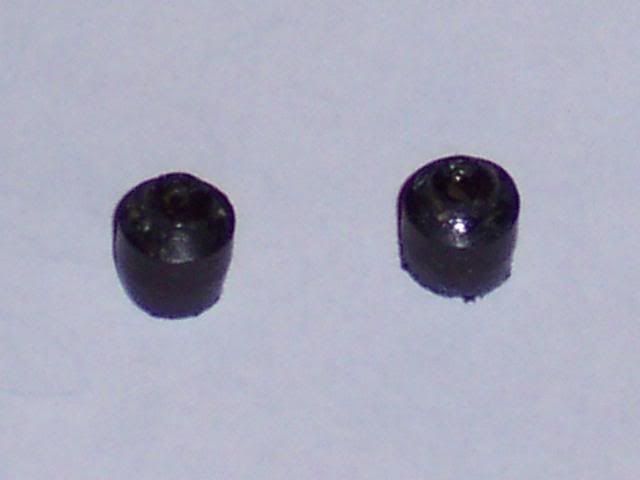 This post has been edited by blackrain: 25 December 2010 - 07:42 PM