Hey guys, I love this launcher...but I have no use for it anymore. I hardly get to play, and it just doesn't make sense for me to hold on to this beauty when I know one of y'all could make much better use of it. This launcher has only been used in 3 scenarios. It hasn't seen very much use at all, and it still functions flawlessly. Anyways...on to the pics!
I have 17 Nerf rockets that can come with the launcher for a reduced price...but I will part them out.
I preordered my Havoc before they were released, so mine is stamped with the H-COG (Havoc Core Owner's Group) logo which allows you to get a discount on any parts or accessories you may order for your Havoc from MI....so that sweetens the deal right there.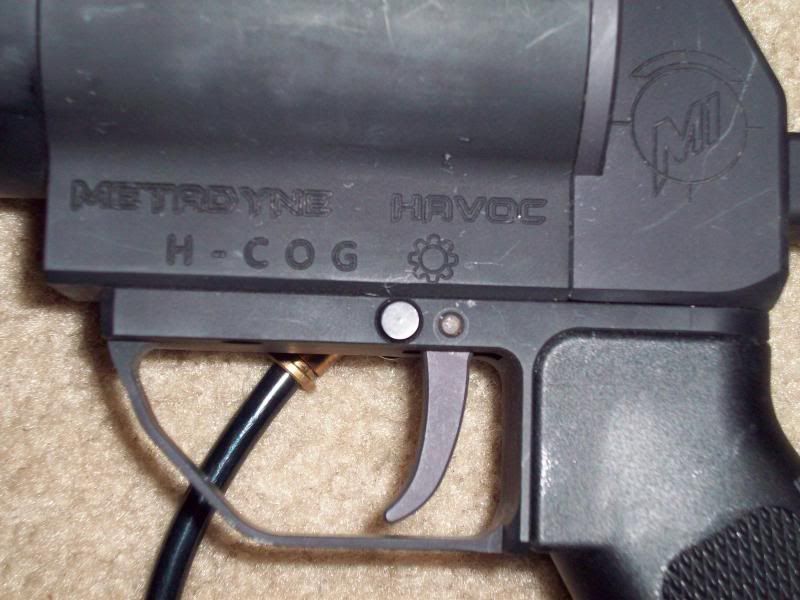 I also I have another setup for my Havoc, which I'd be willing to include for a little extra. I wanted to be able to have my tank Hawaiian style, so I needed a standard 2 hole ASA in order to flip it around. Basically, I used a Phantom 45 grip bc it utilizes the standard AR15 grip system like the Havoc does. And with the combination of several other various parts, I was able to achieve my forwards facing tank setup. It works pretty nicely.
So here is a breakdown of all the options and respective prices....
Havoc: $375 shipped
Ninja 13/3000: $55 shipped
Nerfs: $40 shipped for 17
If you want to buy the whole package, the price will be $475. If you want the whole package minus the Hawaiian setup, the price will be $450.