To all those who remember me...Hi again.
Ok, I made this mod back in Aug of 07... Yeah its been a while, but I've been overseas fighting the good fight.
The update:
I'm using the Canadian MILSIG K now which is way better than the old gen-5 other than that
its all the same...cheers
Update pics with the new MILSIG core comming soon...
How to make the gen5/MILSIG K into the b-68:
I suggest reading the whole post before doing any modding.
Molding the frame-
The shell needs to be cut into two section front and rear, as shown in tan.
Now the rear & front frame needs to have extra holes drilled into it , as shown in red.
I add two small bridges onto the front portion of frame to cont. the marker to the front frame.
The process is easy, but it takes time.
Be careful with the cutting, I over did it and had to use JB welding for the rear frame.
I used some small spacer here and there for cushioning and had to get some longer screws.
The trigger system-
Now you need to order an a-5 trigger, the gen-5 doesn't work for this.
I used an a-5 trigger system as directed in the manual and that's that.
Now to stabilize the a-5 trigger system, I use black tape to balance it
In the frame, tape the trigger frame edges and put little rolls of it on the sides.
Once you get there you'll see what I mean.
Cleaning is simple, unscrew the barrel and reaching the battery is simple as well, just unscrew the top/rear screw for battery and power spring.
The b-68 shoot as good as an a-5/gen-5 but is compact and lighter.
That?s that, sorry for been so vague, but I'm busy as h*** right now...any question just post.
pixs: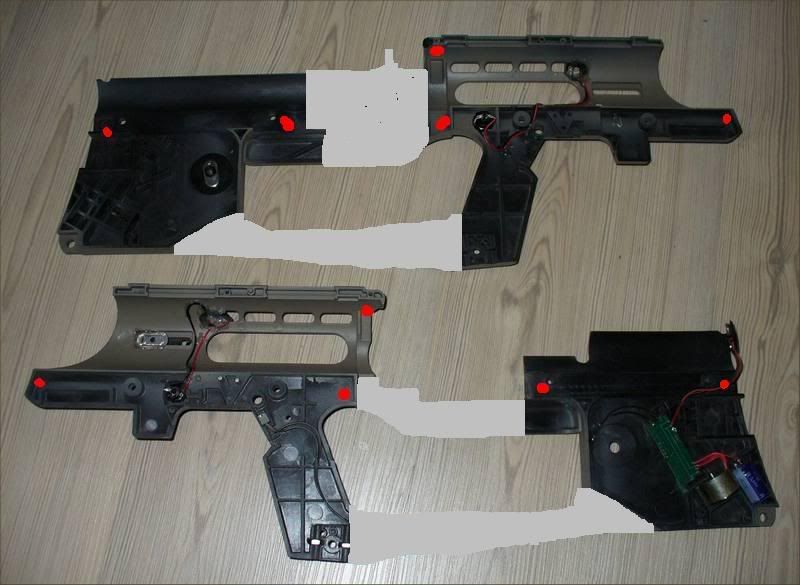 Here i over cut, keep this part and drill a hole in the frame for the gen-5/MILSIG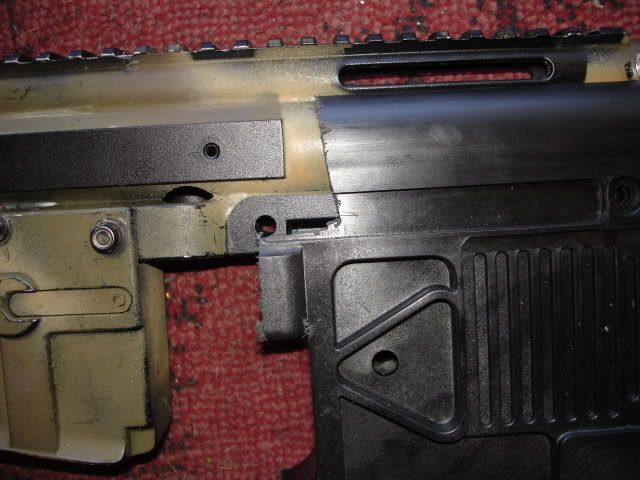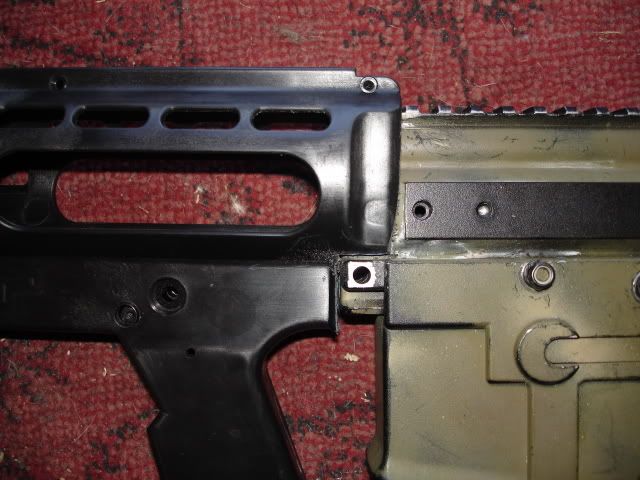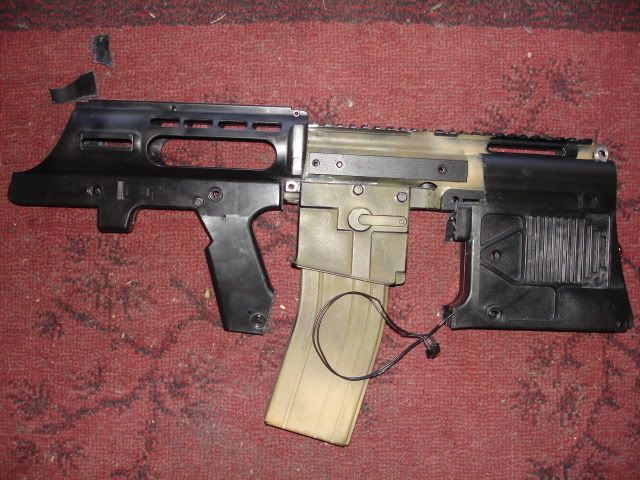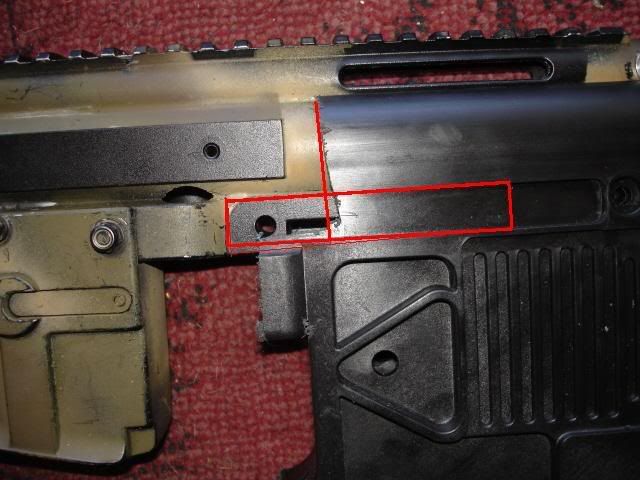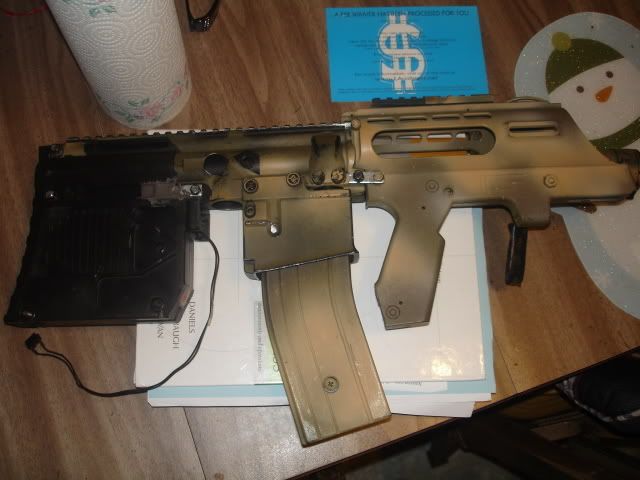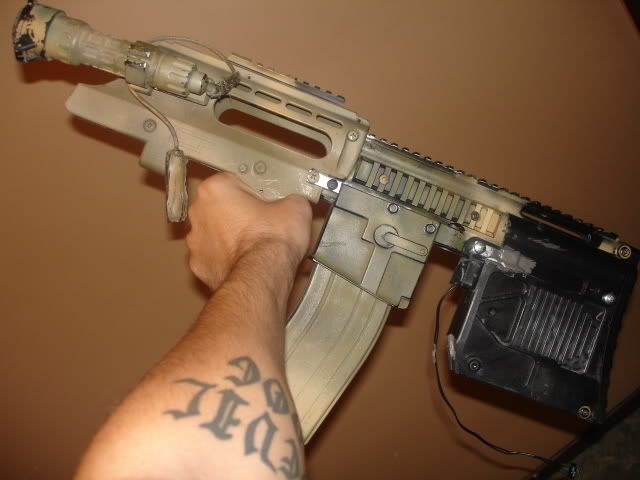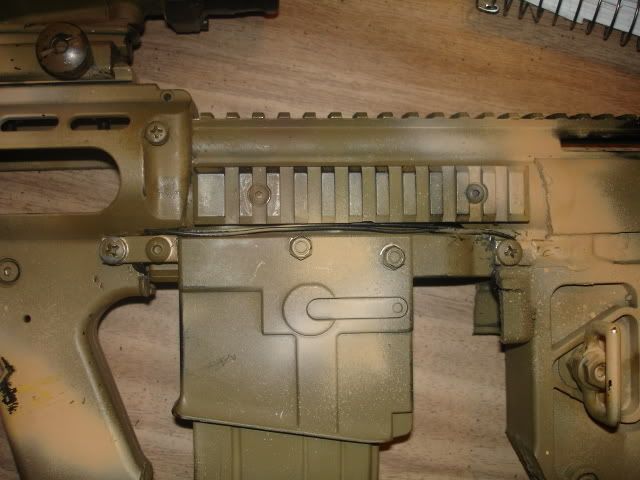 quick vids of my b-5 in action:
http://www.youtube.c...h?v=Pe7GXRehBqY
http://www.youtube.c...h?v=V1veni6iayc
http://www.youtube.c...h?v=tgnHzpSQwzc
Here are the update photos: