I just bought this from a friend of mine who got this from someone else. Apparantly the person either tried to beat out the screw or dremal it out. Normally good precision drilling will fix the problem. Well for a $35.00 body kit I'm not going to complain. I might give this a brand new anno once it's finished.
The Body:

ANS Chaos Very nice body kit that was almost ruined.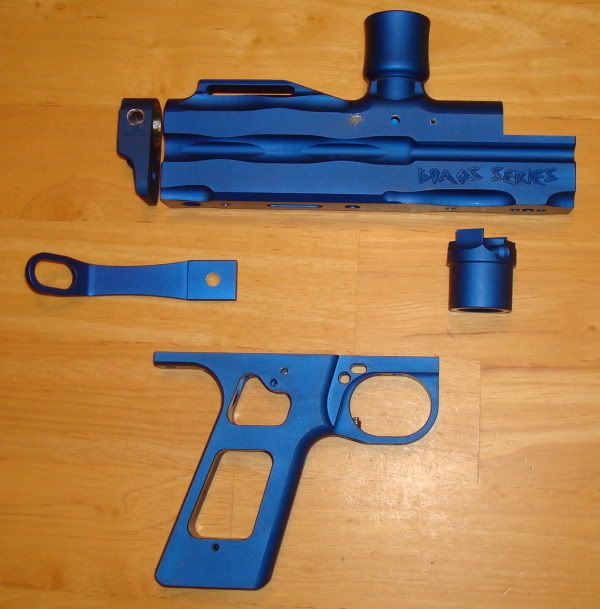 The Damage:

Look at the left screw hole. It would have been a simple repair if done correctly. However the improper tools were more than likely used and person just parted everything out.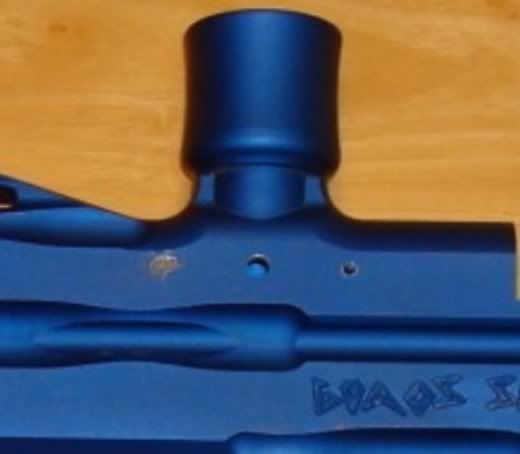 First stage of repair:

This was about a 2 min repair. Very minor work. I got the proper drill bit and removed what was left of the screw. It wasn't worth the effort to try and extract the screw, because there was already so much damage done. So a clean thru hole. Deburred everything. It has an appointment with the welding doctor tomorrow.
It will look a little ugly when it comes back. I'm looking at about $62.00 for a 5 piece new dust finish. Then again I might just resell it and let the new oowner worry about it.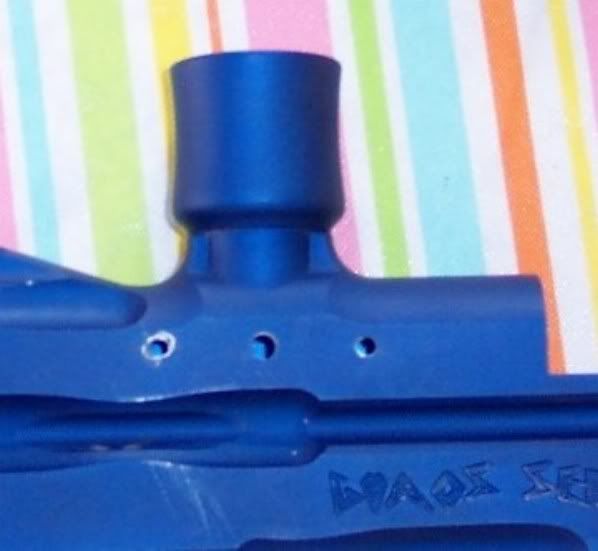 5 July 09
Well it's been back from welding for a few weeks. I've just been so busy with other things. Here it is welded. Note how high the weld is:
I attacked it with a dremal, just enough to knock off the high spots. You don't want to take it all the way down at the begining. You want to leave room for sand paper and buffing wheel:
After hand sanding and buffing,I was able to get the metal smooth and flush. Actually looks like it came from the factory. I did have one flaw. That was pitting on the back eye screw. I will take it back to the welder to drop a small fill bead on it. then I will work it down flush.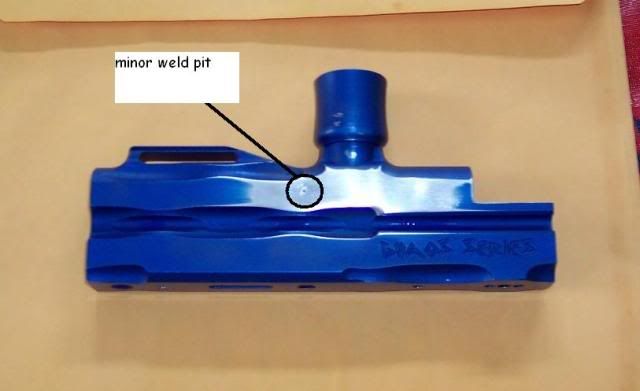 Other wise this project is done. I had fun doing this, and it was a first time for me. This is just to show there are other alternatives out there.
It's finally finished:
The fill weld on the pits is done. So attack of the dremal and sand paper again. With a buffer to clean up the mess. Now it's ready for stripping and ano. Thinking bead blast with a medium to dark grey. The weld spots look like water spots. I sanded as much as I could and everything is smooth.
Later,
Blackrain:)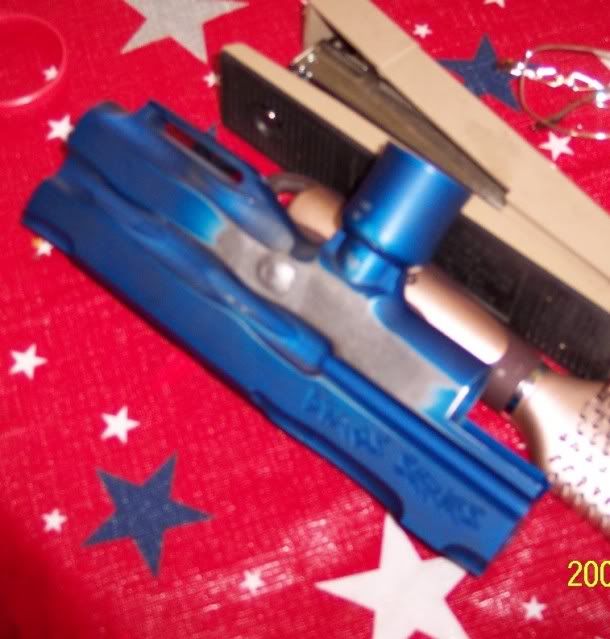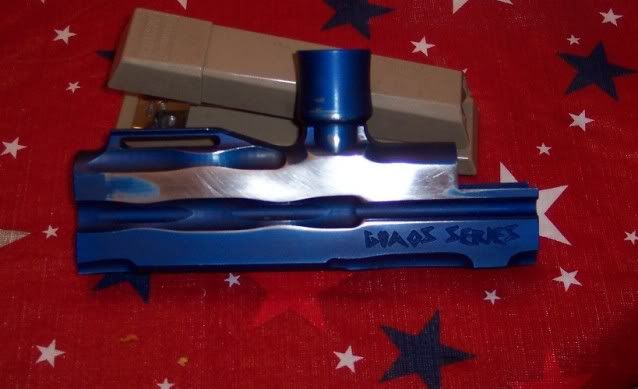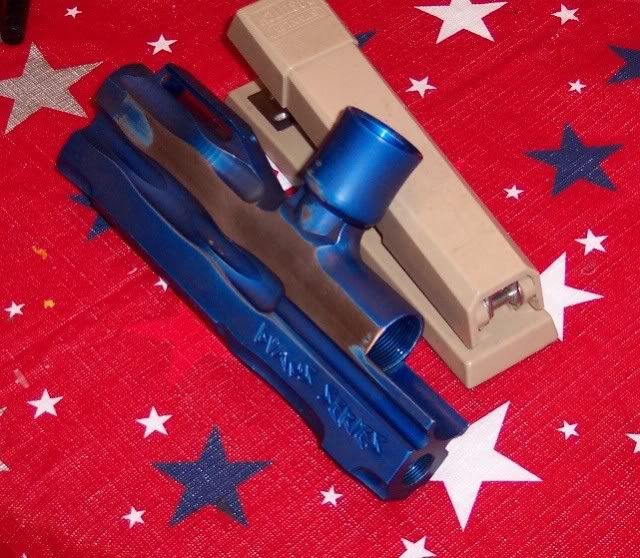 Later,
Blackrain
This post has been edited by blackrain: 14 July 2009 - 10:44 PM