For those in attendance at last years Promised Land Charity Paintball game held at Flagswipe in Aylmer ON Canada.....what an amazing event! Tons of volunteers poured hundreds of hours in preparation for a game to raise funds for Cystic Fibrosis, the result being our having raised $10000 in a single day. That fundraising effort proved to be the biggest such fundraising for the London chapter of Cystic Fibrosis for 2008.
This year, we the players, want to make it even bigger and better than ever before. Last year 300 paintballers appeared, we will beat that number!.....last year we were without media coverage, this year we will have live to air radio with a local rock station...and we will do it all on Flagswipe's brand new paintball field.
Like last year those of us volunteering to assist with the reffing of the event for half a day get free admission to play the second half....anyone wishing to assist in this capacity please PM brother Vapor.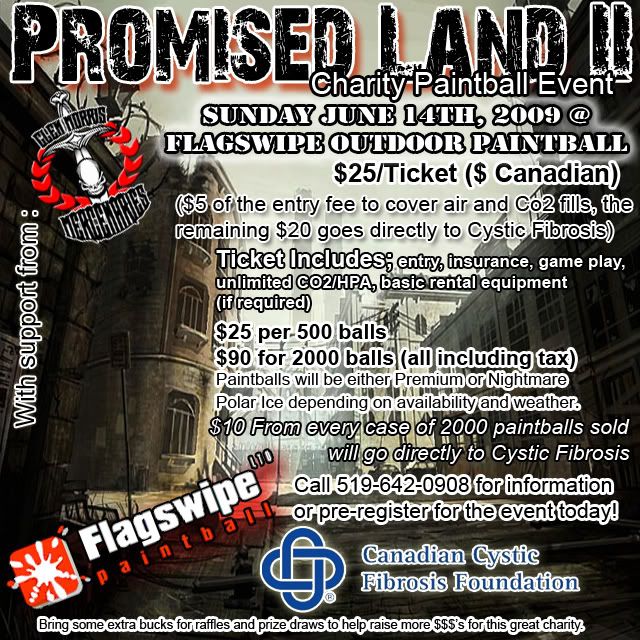 More details regarding what will be one of Ontario's epic paintball games will be made available shortly so please check this thread often.
Like last year we , the game organizers, will be accepting goods/donations etc etc from anyone wishing to help out with sponsoring the event which in turn will be used for our charity raffle.