Well, I have been absent for a while. Had a short battle with cancer, left my $70k a year career to be home with my son, and have been focusing more on ME and my family as of late.
The only thing besides my family that makes me happy, paintball, has not lost attention either. I was playing 2 weeks after my last surgery where they took 2 feet of intestines out of me. Doctor wasn't too happy with me. lol
Either way, here are some updated pics of our paint work:
My A5: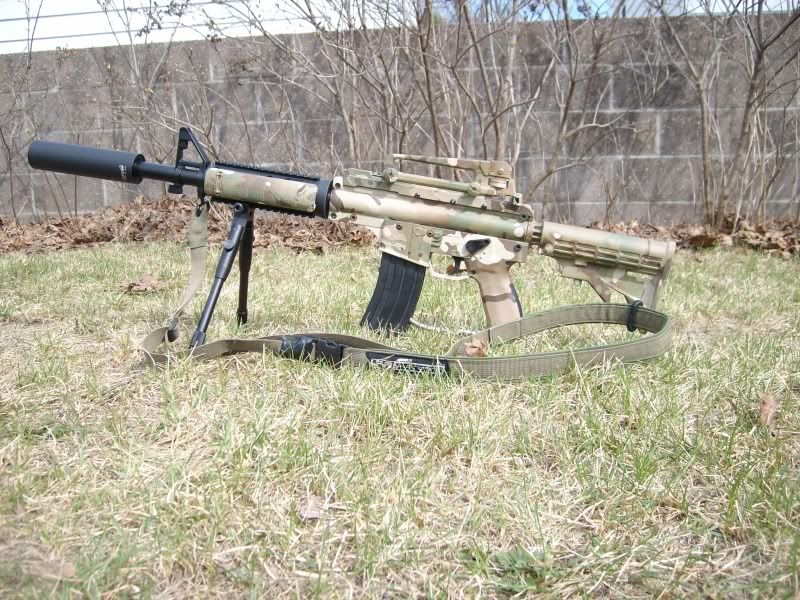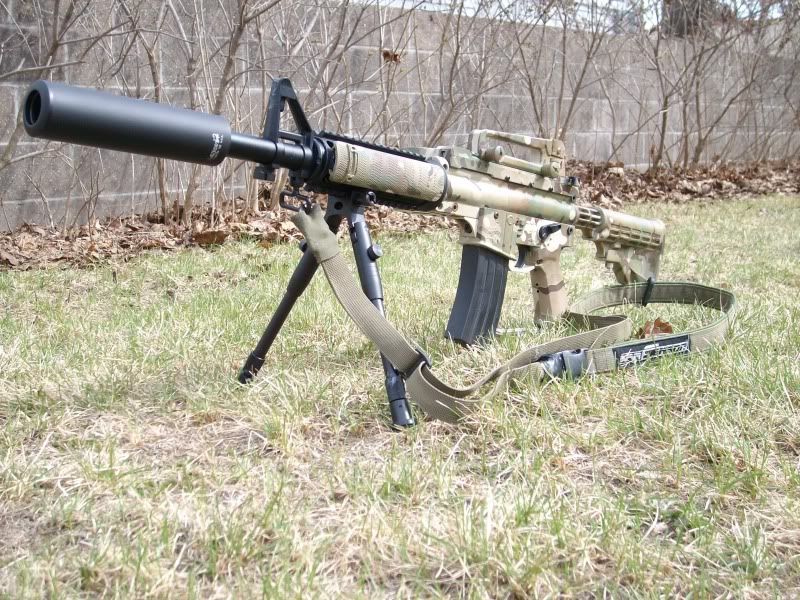 The Tiberius in it's final form:
The Tiberius in action at last weekends game: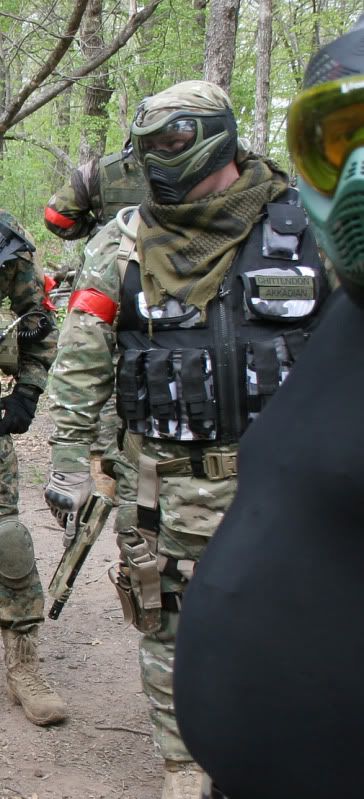 This marker was done for one of the Team Hellions guys......you may have seen this marker in the Tippmann TPX ads: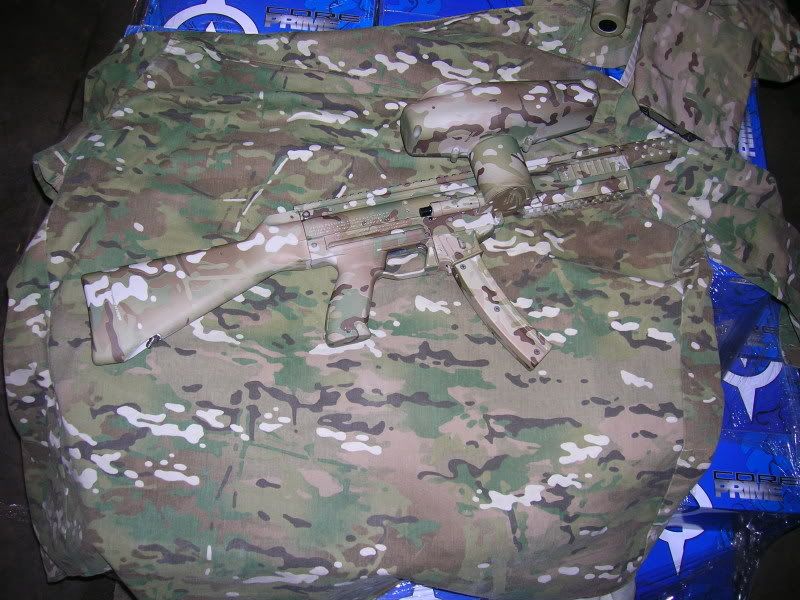 A Rotor that we did: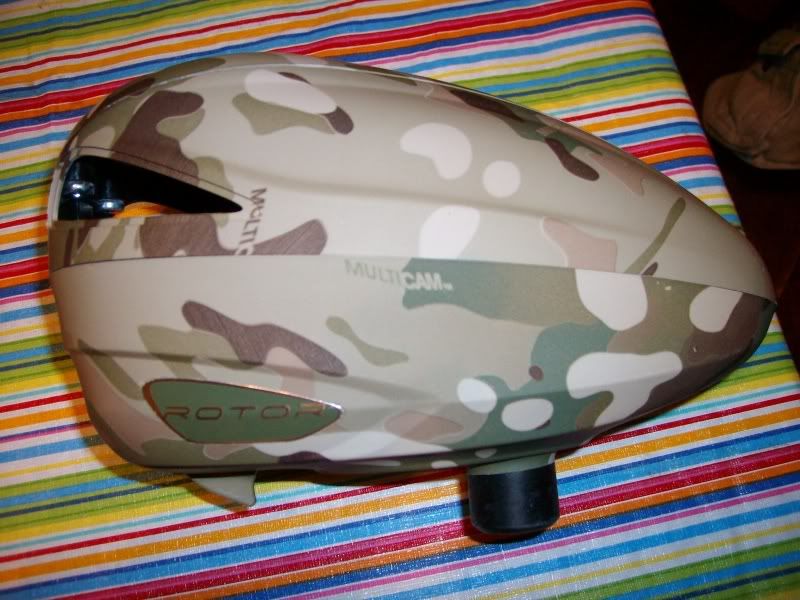 And our latest project. The Urban Assault Vehicle, the combat Ruckus!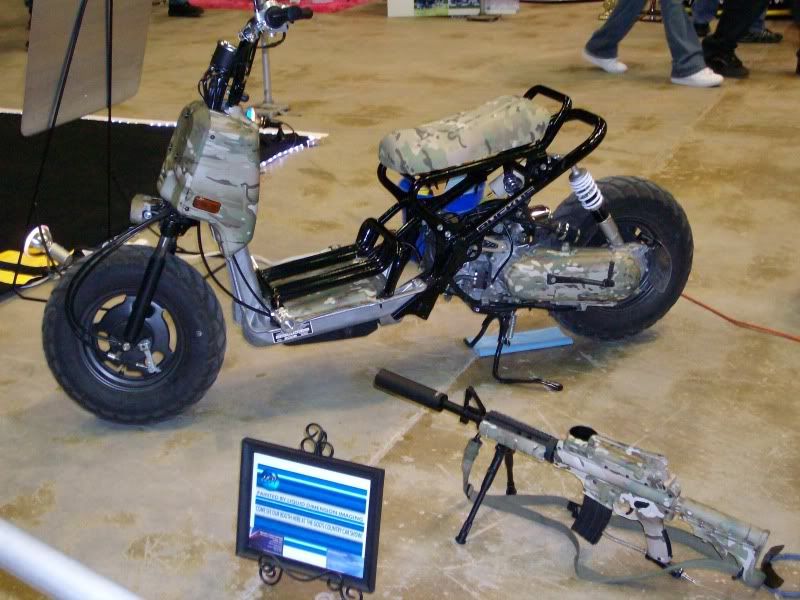 Some samples we had at a booth: