ImpLin, on Jun 14 2007, 01:25 AM, said: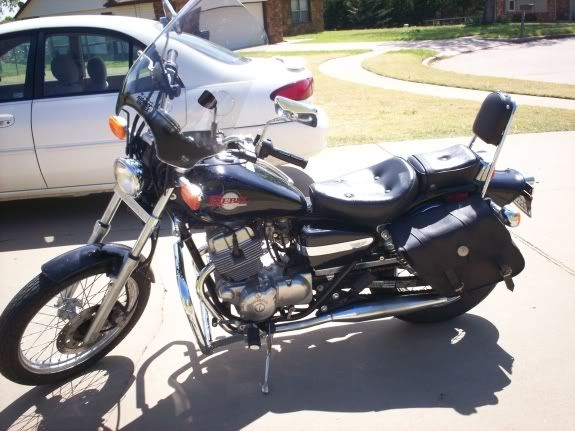 Careful, This hogs wild.
Nice. Is that a 250cc? I was thinking about either a Rebel or an older low displacement Shadow as my first bike. How does it sound and ride?
I'm actually leaning a bit more towards the Shadow because I think the frame looks a bit bigger and I may fit on it better. I'm a bit tall (6'4"), so thats a concern for me. But then again, I know very little about bikes.
This post has been edited by ZombieAtak: 15 June 2007 - 10:09 AM