Movie Magic and Madness

Johnny Depp's coming to town...
Posted 10 April 2008 - 11:01 AM
I wanna raper him too...
Coolio anyway!

Fox urine nothing! I would rent an elephant from the local circus and give it a massive dose of ex-lax. I would then proceed to "cork it" with an attached string so when the kids show up KABLOOEE!!!!!! See if their parents can sue an elephant for defacating! -ZZaque
---
Posted 10 April 2008 - 03:15 PM
lol I knew I should have went to the casting for extras when they had it what better than making a Dillinger movie for the big screen than to have a real Dillinger in it (me).

Sic vis pacem para bellum.
If you want peace prepare for war.
When injustice becomes law rebellion becomes duty...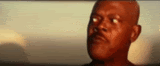 ---
Posted 10 April 2008 - 03:18 PM
John Depp as Michael Jackson? Is it going to take place after he was white or how are they going to do it if its before he was white?

"I've always been mad, I know I've been mad like the most of us are, very hard to explain why your mad, even if your not mad."
---
Posted 10 April 2008 - 05:32 PM
Beccolter, on Apr 10 2008, 05:31 AM, said:
Legato, on Apr 10 2008, 01:57 AM, said:
Painkiller Jane, on Apr 10 2008, 03:57 AM, said:
good thing she's not your daughter....cause she has has good taste...

pkj
haha.. i lubs you boths??
but but daddy! HES JOHNNY DEPP! if i raper him and have a kiddy and claim it was his, then i get child support and tabloidage and become a millionare, and i can give you and mommy buttloads of money!
and i do have good taste, thank you very much.
well fine, like clumsy ninjas wife said. if im not allowed to come visit and see him that week, then just send me scantily clad pics of him.
Ah ha! I knew it! You play the self-righteous feminist, but really you are an evil gold digger!
"Its very hard to grasp the idea at first but once you accept it, it makes A LOT of sense!" -- Minnesota Sn1p3r on conspiracy theories
"Everyone instantly jumps the conclusion that the government is out to get us." -- SWAT SAINT
"Bad Duce, bad." -- Ace-014
"Good man, Duce, good man." -- Tryon
"Also accepting female snipers." -- Lt.Col.Vortex
---
Posted 11 April 2008 - 06:58 AM
They've got a few of the display windows done up now. And the facade I guess is just going to be a wall plastered with old timey ads.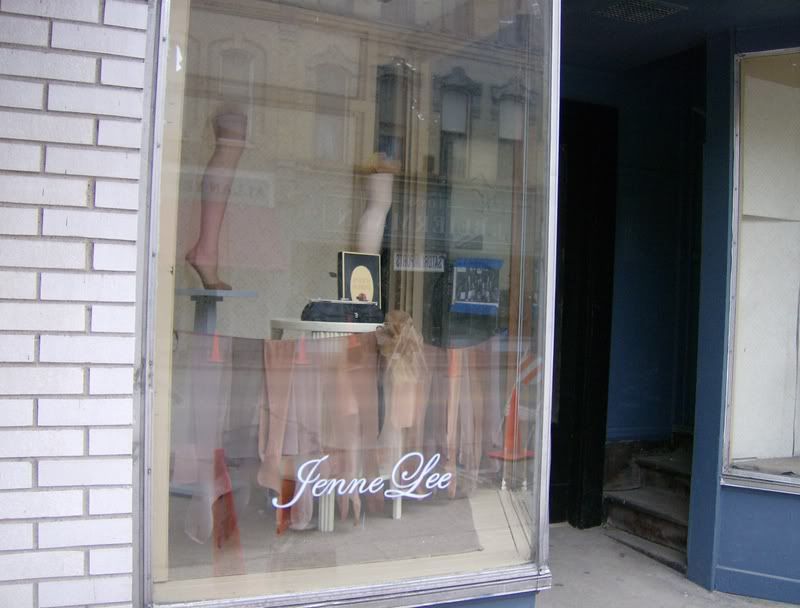 The window display for the Jenne Lee store.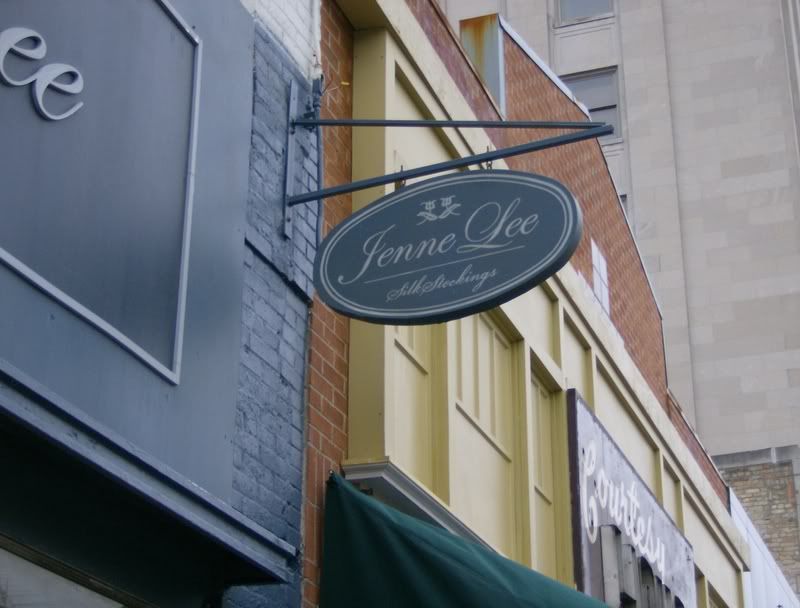 The sign for the store. It's pretty cool how many of these hanging signs they're putting up.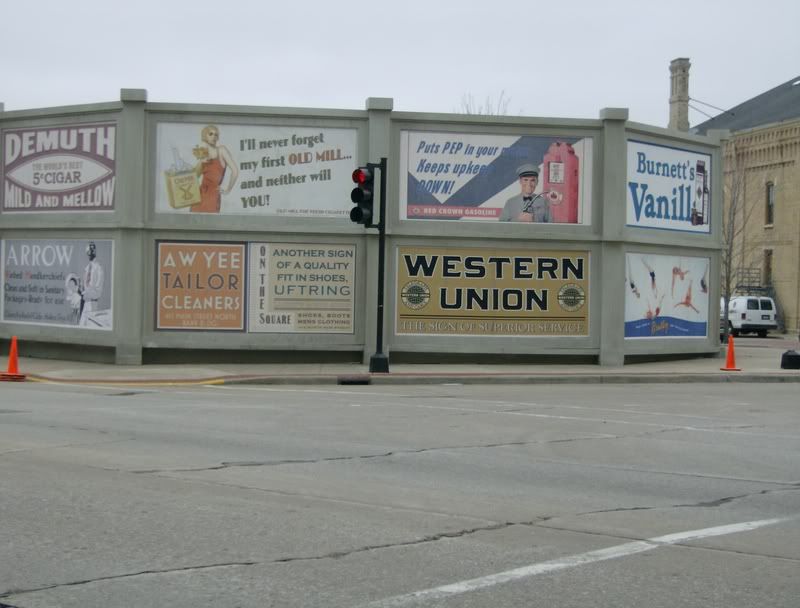 The facade in all of it's ad plastered glory.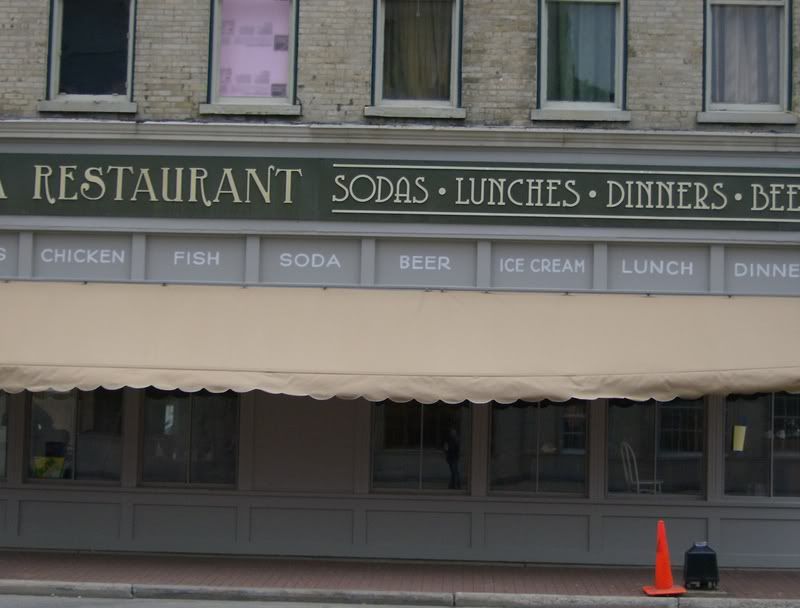 Another change to the look of the famous Blue Moon Cafe (known for movie purposes as "Skalsa" or something...)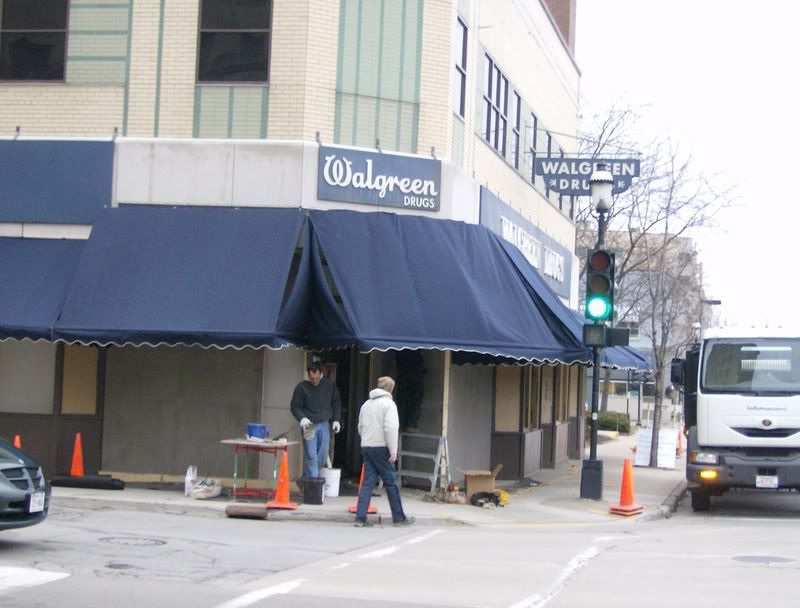 The Exclusive Company.
The batteries in my camera died yesterday. Hopefully I can scrounge up some more for my walk in a few minutes. Traffic is shut down at the filming site now, so maybe I can get some car free pics of what's going on. Can't wait till they change out the traffic signals for some uber-retro ones.
Good luck, Goldy.
ZombieAtak rules.
Z?
"Sometime from now you'll bow to pressure, some things in life you cannot measure by degrees"
"The nerd is an empire..." -Legato
---
Share this topic:
---
1 User(s) are reading this topic

0 members, 1 guests, 0 anonymous users