I would like to sell my Smart Parts Ion Pro. The marker shoots great and everything functions perfectly. The marker is only missing the on/off membrane button, which does not affect the performance. It is simply cosmetic, the board will still turn on. This is a simple fix, in fact, it only costs $2.50 for a brand new replacement.
Upgrades:
*Blackheart Ion Board
*Shocker Style Mini Drop with Twist On/Off Valve
*Freak Barrel with Jr. Tip and .693 Insert Freak Back
*Twister Locking Feed Neck
*Smart Parts Grips
Price
is
$150
plus shipping.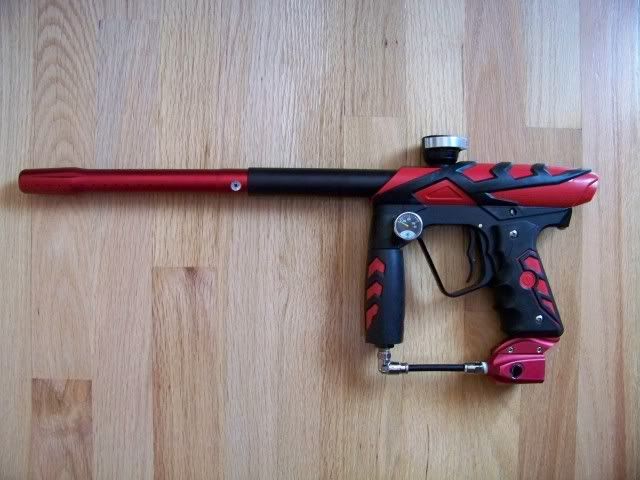 Also, I have a tank and tank cover for sale.
Pure Energy N2 Compressed Air Tank- 48ci/3000psi –Is dated 03/06 – It is a five year tank.
Price
is
$20
plus shipping.
NXE 45/45 Elevation Tank Cover in jet balck.
Price
is
$15
plus shipping.