I am starting my first attempt at painting my tactical ION.
I bought a duracoat 4 color Wilderness Mirageflage kit from Houts enterprises.
All the painting will be done by a small airbrush
Everything was cleaned and media blasted prior to painting
I wont be painting my Q loader at this point. i want to see what it looks like plain before I make a decision. I have read on here painting the Q loaders is very difficult.
The base marker is a new ION XE
upgrades are:
-custom milled tactical body
-custom milled sight riser
-Freak back, All American Front barrel
-AKA 2 liter regulator
-Q Loader with 90 degree elbow
-Trinity folding stock
-red dot sight
Here is a pic of the marker when I was in my testing phase of the body. Both the body and riser were only roughly milled at this point(and weighed a ton!).
I slapped on a few coats of rattle can flat black just for testing at the field. So dont flame it!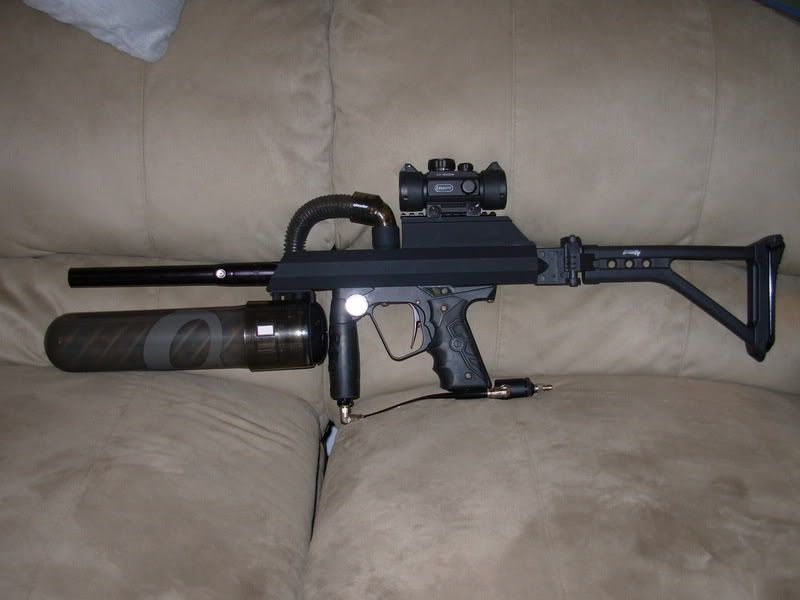 Here is a shot of the body, barrel, reg, and grip frame stripped and ready for paint.
Here are some pics after my base coat of wilderness tan was applied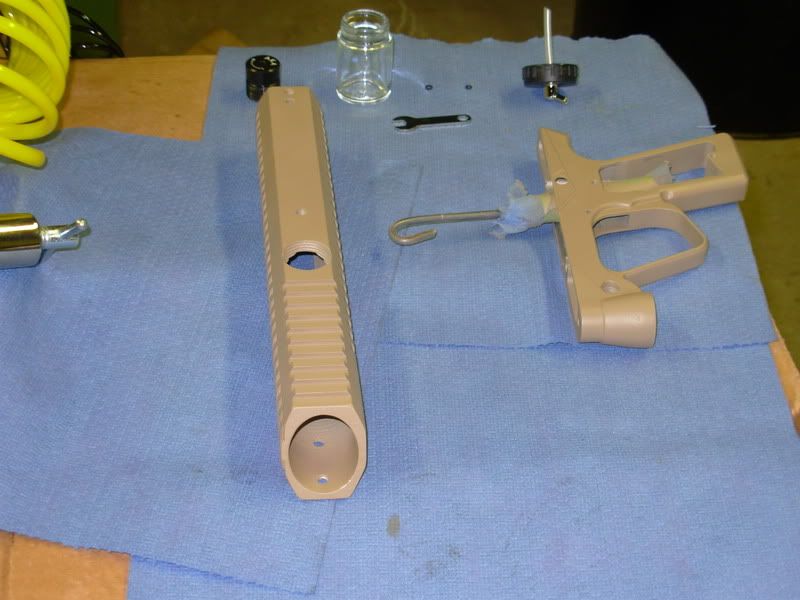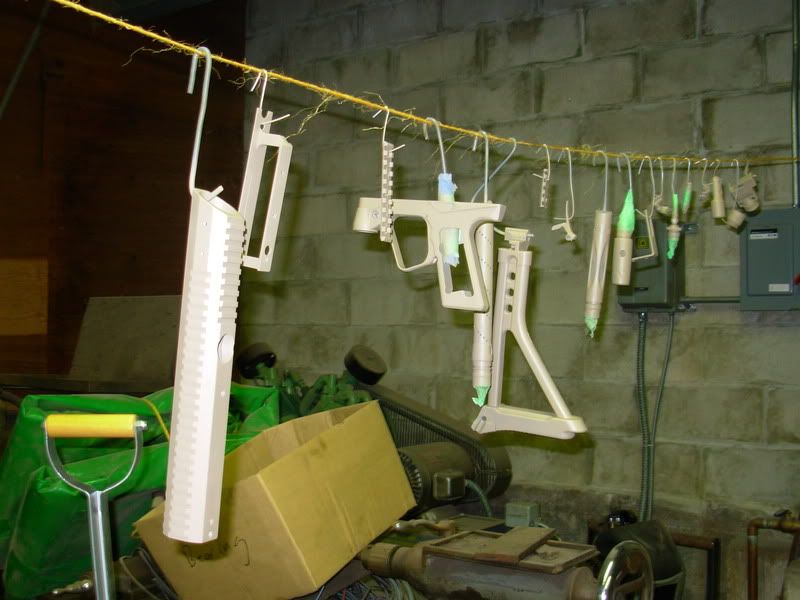 What does everyone think?
-2 questions I have:
1. The body of my marker has a ton of slots on it. What is the best way to lay stencils over these? Should I fold them inside the slots, or lay them flat across them?
2.Do most people assemble the marker and lay the stencils, or keep it apart and try to lay them out?
I have read where people have done it both ways.
I was thinking of assembling it, laying the stencils and painting the black.
Then laying more stencils and laying the brown.
Then disassemble the marker and painting everything the green.
Thanks for everyones thoughts and help in advance
Jornum