Hey,
I have a LNIB Xbox 360 for sale or trade. It is a core system, with a 20gb harddrive, a kickbutt faceplate, 2 controllers (one wired, the other is Wireless),
a play and charge kit, and a bunch of games. Here is the list of games I have:
-Halo 2
-Halo 3
-Bioshock
-Assassin's Creed
-Final Fantasy XI
-Rainbow Six Vegas
-Ghost Recon Advanced Warfighter 2
This Xbox has just been replaced by Microsoft so I can garantee it is in perfect working order.
Price: 325$ OBO. I am looking to sell the whole thing together. I do not want to part out, unless you are taking the whole setup with the exception of a few games.
Trades: I am MAINLY looking for some Nice Jerseys and Pants (Dye, Planet Eclipse, Empire, and Proto only) You add. I would also be accepting a Blue Dye Rhino tank cover (68 ci) and nice Knee pads (Of course, you add).
Pics!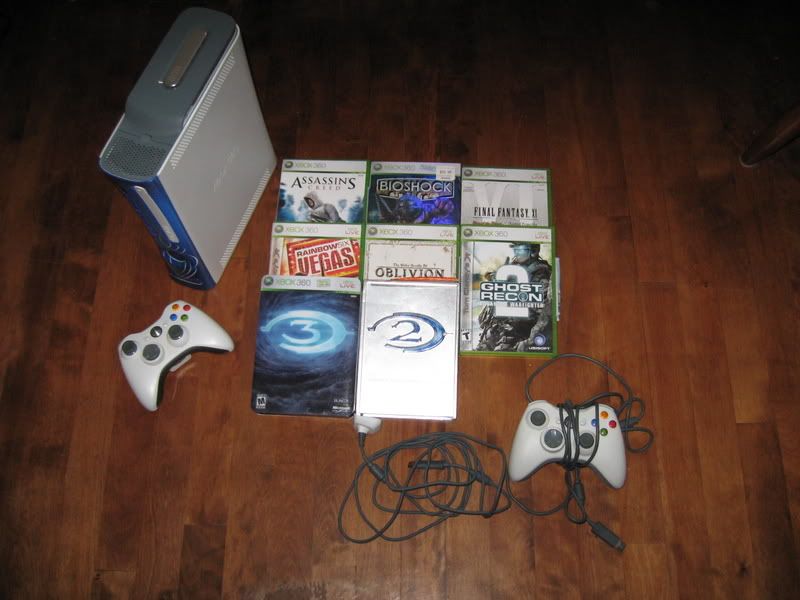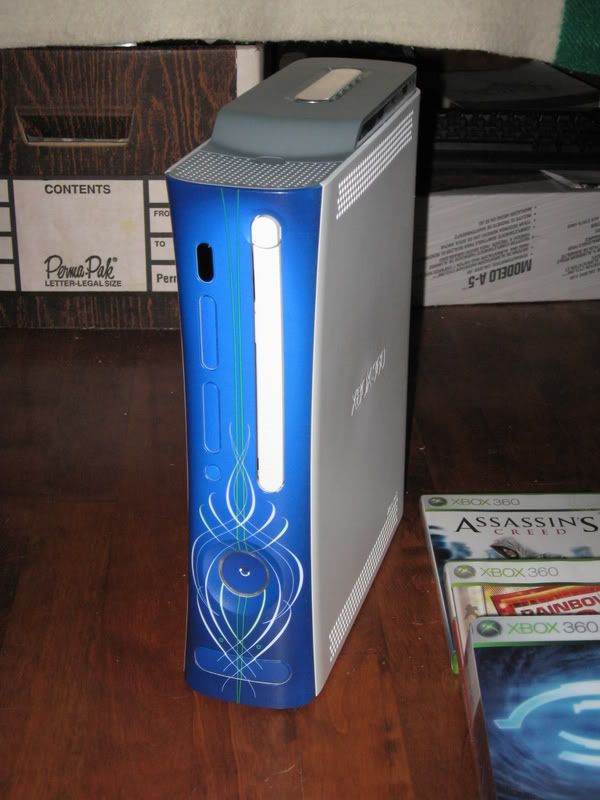 Let's get this stuff sold!
This post has been edited by Aurora Knight: 26 September 2008 - 08:35 PM