So I've added a few more markers to my collection. Three, actually, in the past few months. 05 Ego, (another) Model 98 and an Automag Classic. I've also been going absolutely NUTS with my beloved 98 Custom, however, that will be the last one pictured. For now, here is what I currently own. (I decided not to show my other 2 Model 98s).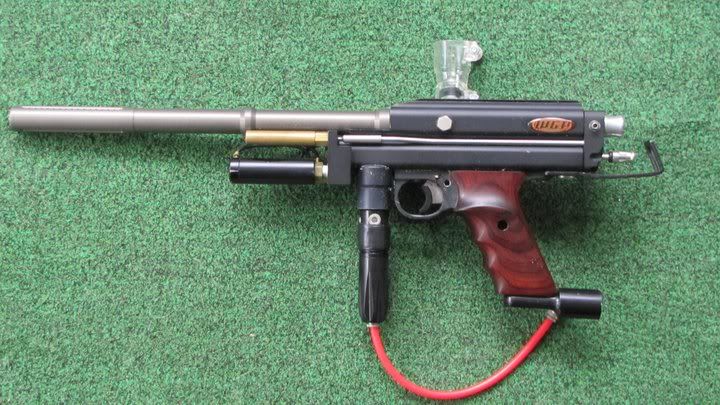 2000ish Autococker w/ J&J Barrel, Smart Parts rosewood grips and CP shorty reg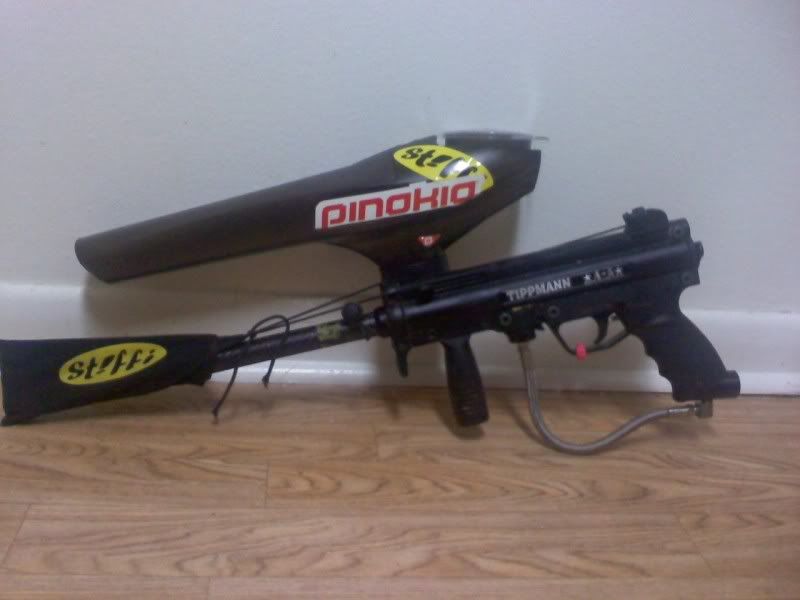 A5 w/ upgraded internals and paddles, RT, stiffi MF barrel and pinokio A5P.
The Model 98 that I bought from my GF. Has a RT in it, that will be in the 98C shortly.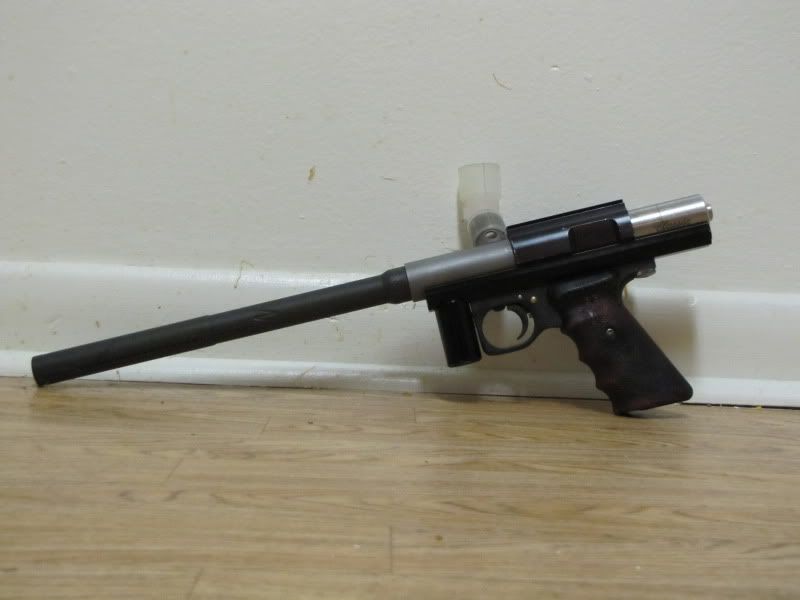 68 Automag Classic w/ J&J barrel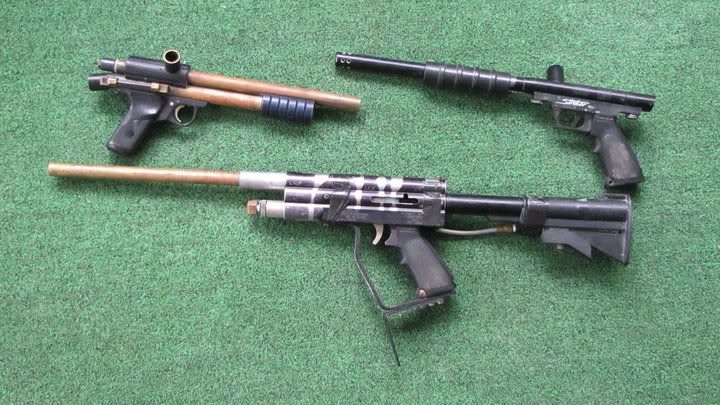 68 Magnum, VM68 w/ M4 stock and brass barrel and Stryker pump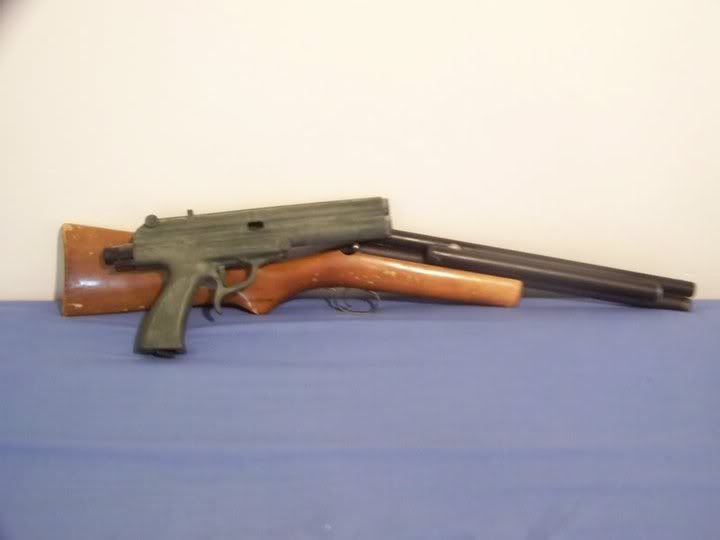 Splatmaster and Sheridan K2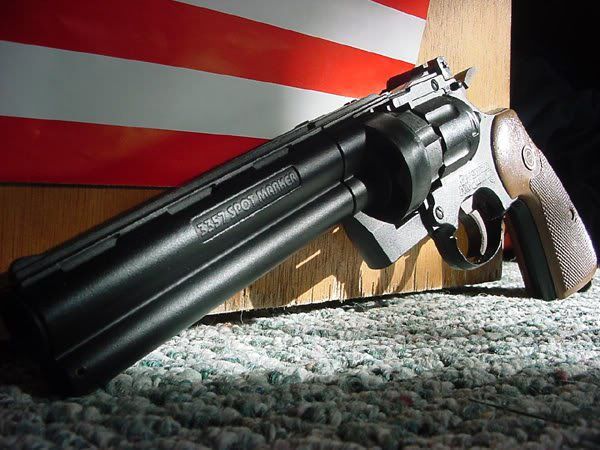 Crosman 3357 spotmarker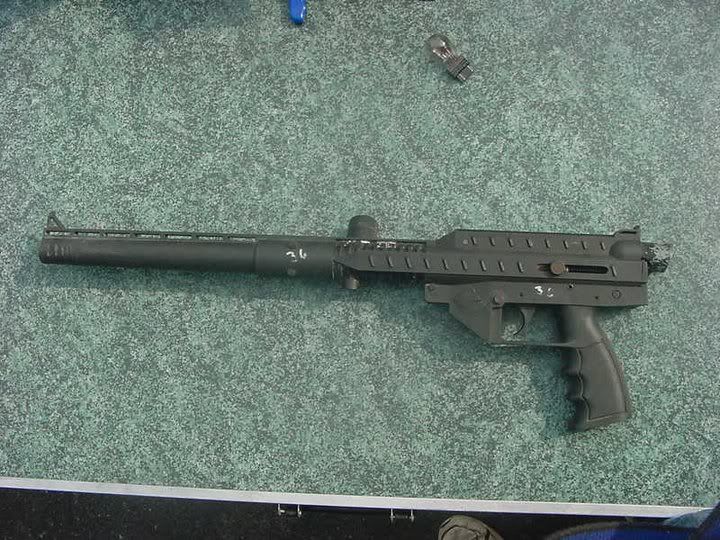 BE Stingray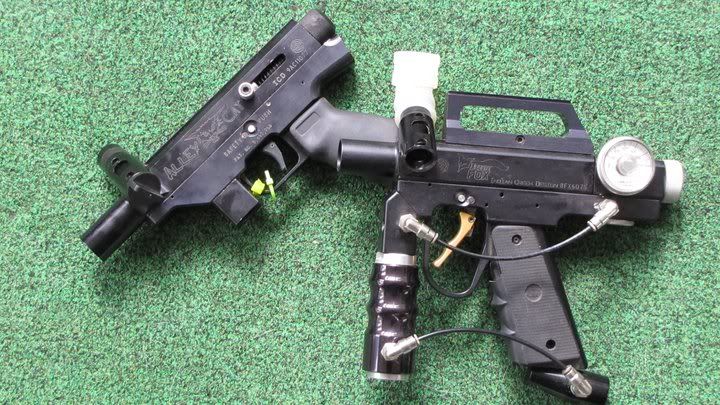 ICD Alley Cat and Desert Fox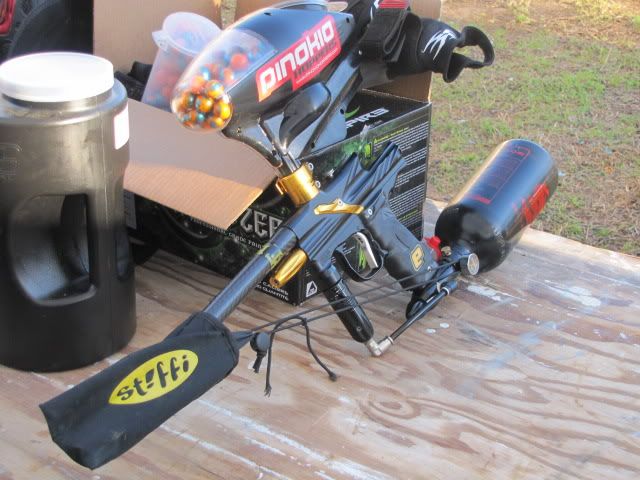 05 Ego w/ Pinokio, CP on/off, CP shorty reg and Stiffi MF barrel
Ok, so this is what my 98 used to look like back in the day...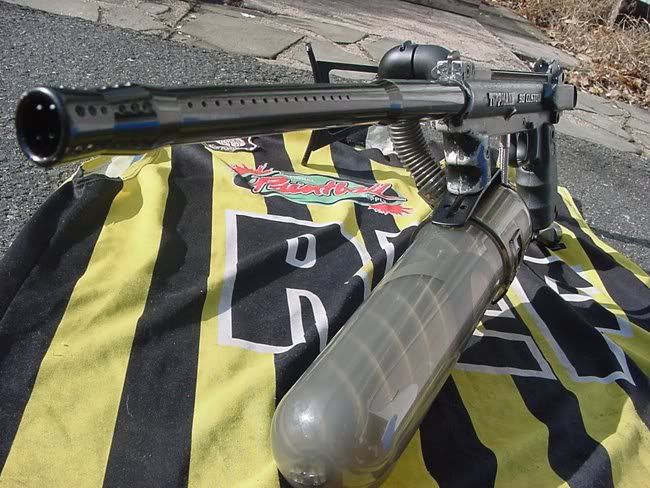 Lately, I've been going crazy and making it into an absurdly ridiculous beast.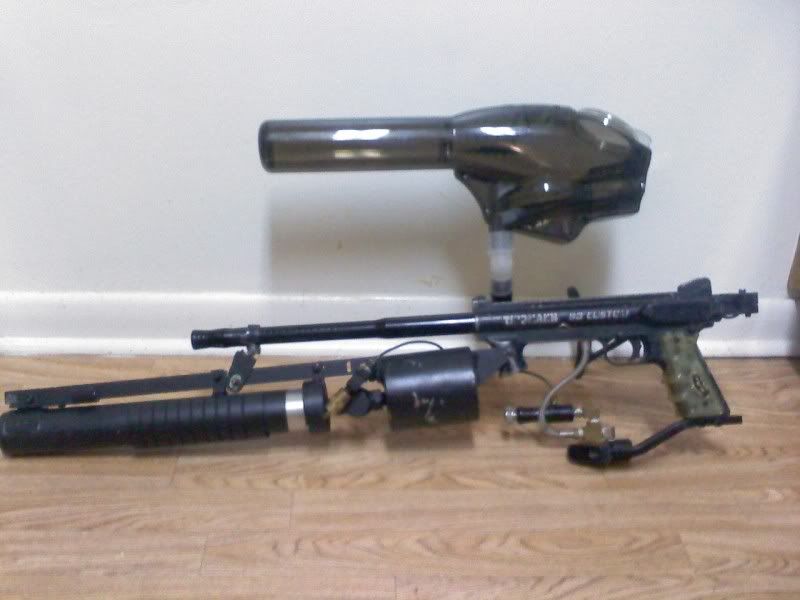 98 Custom w/ Tippmann TM203 launcher, ProFeed Power-feed, 14" Dye Xcell, Rocket cock, DYE Stickies, and JCS Folding stock. I have a Stiffi barrel on its way for this, and will soon be plopping the RT into its grip. I'll also be fabricating some new brackets so I can slide the launcher back more, balancing and leveling it out.
The stiffi came today. Look at it closely...its one you have never seen before.
This post has been edited by CptObvious: 22 June 2011 - 02:43 PM