Bought on of
THESE
for summer.
I am 5'8" about 150lbs. I got a large regular. It fits great, not to tight not to lose. The torso area is similar to under armor to keep you cool under a vest but still give you protection and the pattern on your arms. The arms and neck are the regular, tough BDU fabric from crye.
There is a spot for combat elbow pads and hidden pockets on the arm under the velcro for patches.
Next review will be my custom Blackcell vest (multicam) by chad. Feel free to ask questions or add comments.
Pics on request of the shirt/vest/ other multicam gear i own or gear in general.
EDIT: the cuffs of the shirt are even cut in a certain way to allow your thumb to move freely. So the cuff is not a circle...its pointed to allow the thumb to have extra room.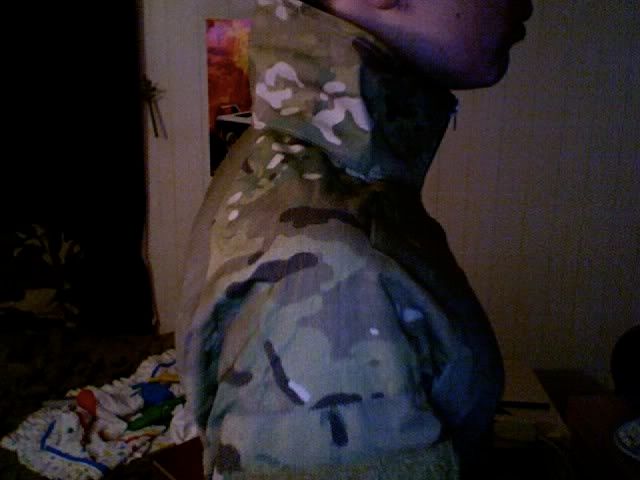 This post has been edited by djsupahfly: 23 March 2007 - 08:13 PM