alright I was lurking MCB and found this post. Here is the link
http://www.mcarterbr...g-so-heavy.html
Quote
Like seriously, you have to be the hulk to wield it around all day. No normal person would dream of using this at the field. What more can I do to make her lighter? I've tried everything!
acidcustom, your triggers are amazing. Words can't even describe how smooth, incredibly comfy, and easy to walk they are. I would recommend them to anyone looking for carbon fiber triggers. However, they just couldn't save this pneumag from being an overweight whore.
warpedmephisto, wow your machine and carbon fiber body work skills can't be matched. The cf body sleeve looks incredible and the body cuts are silky smooth and even, but even the tummy tuck couldn't hide this ugly duckling's true weight.
*Sigh* I suppose it's true when people say automags are some of the heaviest guns on the market. I was so naive to think I could prove them wrong.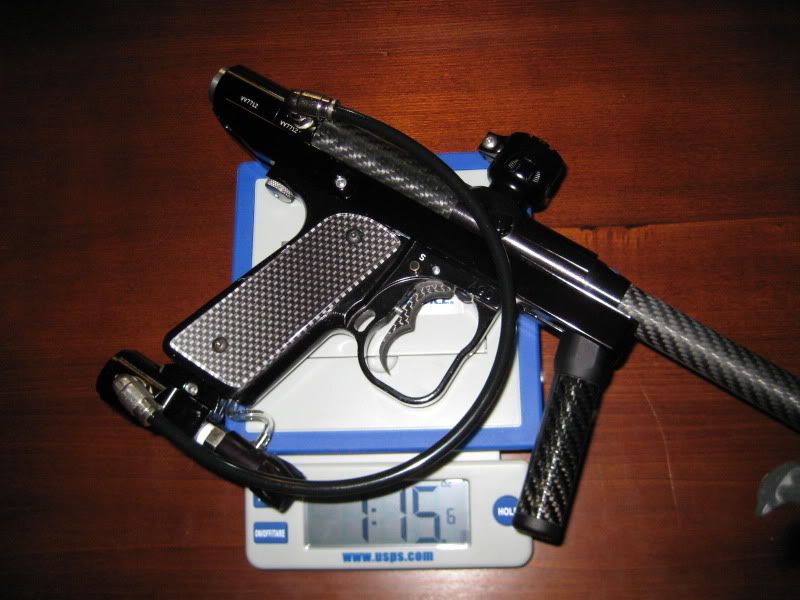 Anyways, thought it would be nice to look at. plus I think this puts a new meaning to lightweight Automags
This post has been edited by Eskimo: 29 January 2011 - 05:11 PM