So before we start let me give credit where credit is due. This is not my idea,a member here on MCB by the call sign of SPRECK did this. While in Japan,we were talking about my dead Angel LCD and he told me about this neat little mod.
So we have this Dark Angel LCD without a board. I bought this about 8 yrs ago,sold it to Rainman 229,who then sold it to Brimstone,then I bought it back from Rainman 229. That was almost 7 yrs ago. It's been sitting since.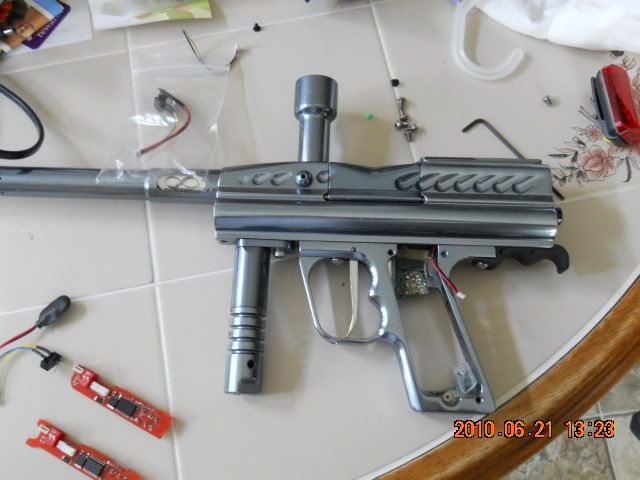 Then you get a PMR RAIL board. Shape it as such,or to your mounting design. The Angel solenoid will plug into the board.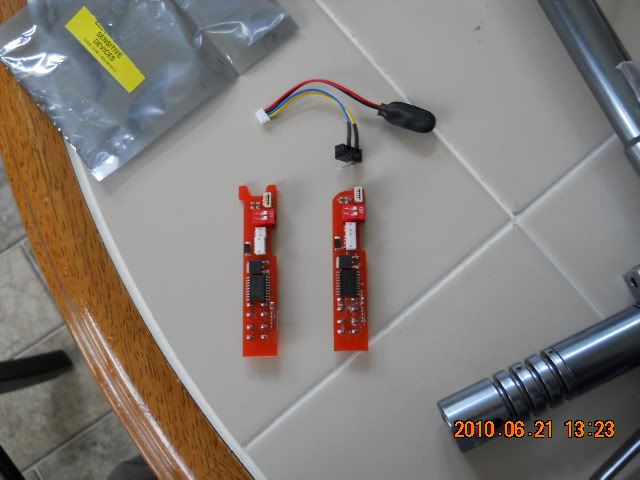 We'll be using the Grip buttons: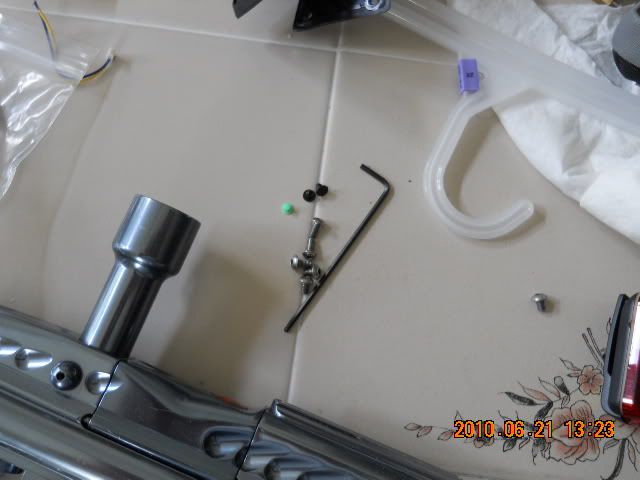 Board is shaped and plug in harness:
Put in grip buttons and slide board into mounting hardware: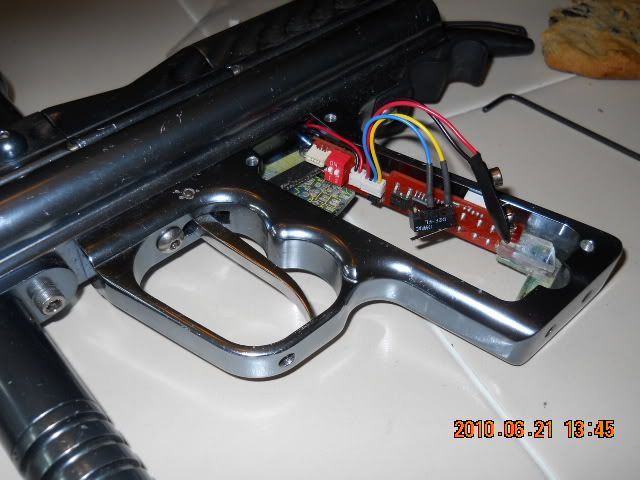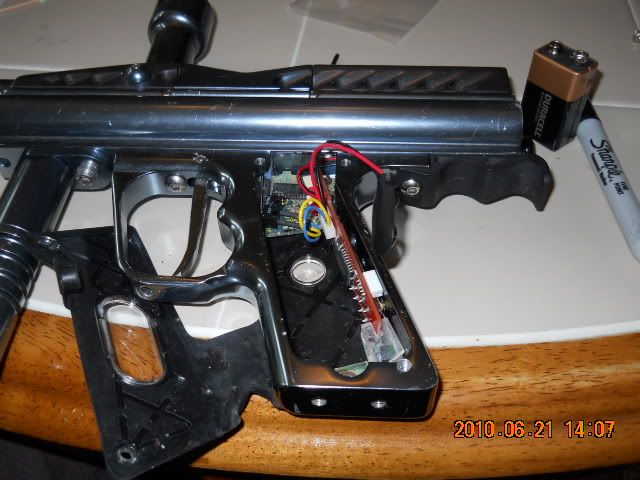 Install battery: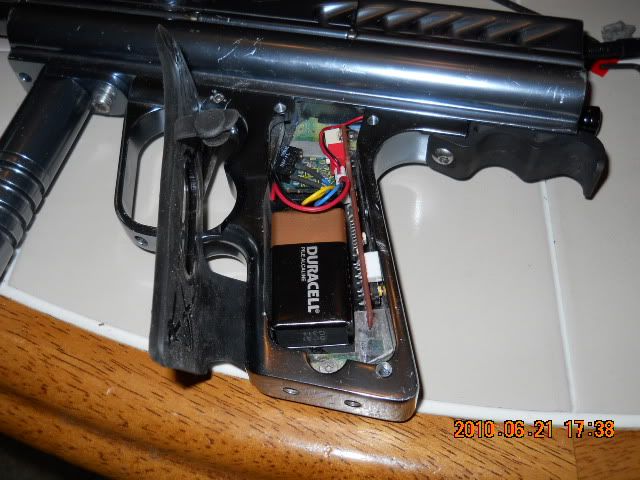 How it should look: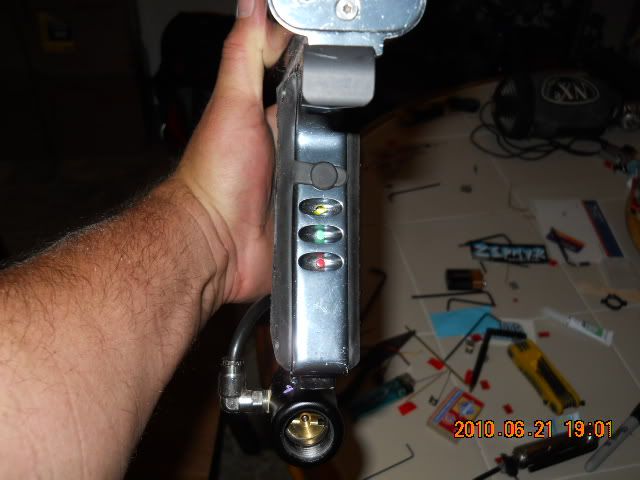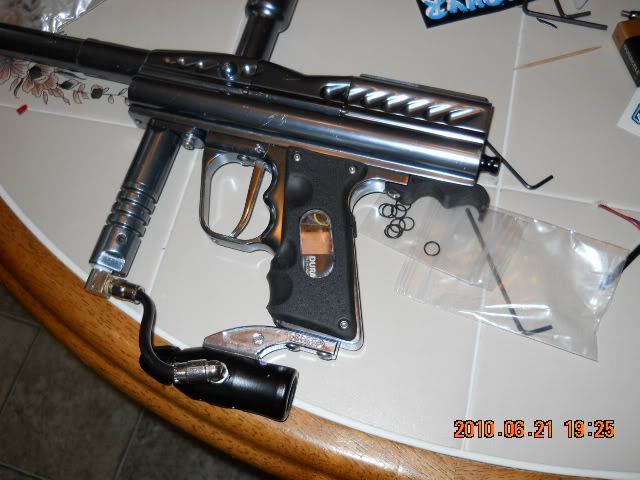 This is just a fast how to. it's all common sense. I used the old LCD board as my new mounting hard ware. How you mount the board is up to you. The gun turns on just like a PMR RAIL would and uses the same modes. I'm told it will not work with EYES. How you mount it and what you use is up to you. This is a guide and you go from here on your own.
Later,
Blackrain:)