Marker: Pneumatic Assist Phantom
Condition: Used once, working condition
Color: Black / Grey Acid Washed
Upgrades: Custom Built Pump, see description / Video
Known Problems: Recently worked over and is fully functional
Asking Price: $750
Shipping Options: USPS or anything, we can work that out
Trades of interest: NONE
Location of item: Wisconsin
What is Included: Warp Feed with brackets, "Freak" ready barrel in matching anno.
Pneumatic Assist Phantom, possibly the fastest pump ever created. This was hand-built by Punishers Customs in 2004, and used ONCE at Skyball '04.
Base gun is a Phantom, nelson based pump. The rest of the gun is 100% custom. Pneumatics work when you pump the gun, making it like an autococker but you need to pump it. Hold the trigger down, and the autotrigger makes it shoot amazing rates of fire. We never measured it, but it can go toe to toe with any electronic marker out there once you get the rhythm down.
Barrel has been drilled for "Freak" style inserts, but will take any aftermarket Phantom barrel.
Palmers regulator on the side, velocity adjustment is done with a hex screw on the back of the gun.
Warp feed is a Pro Team Products style hat works with the vibrations of the gun, and will keep up without skipping a beat.
Has been in storage for years, but recently it was fixed up and it shot, no leaks in the hoses.
Asking $750, no trades. Contact me about shipping, paypal prefered and I can take credit cards through my account if need be.
To alleviate confusion, the phantom is NOT on ebay, I'm just re-using the vid I made when I put it on ebay the first time.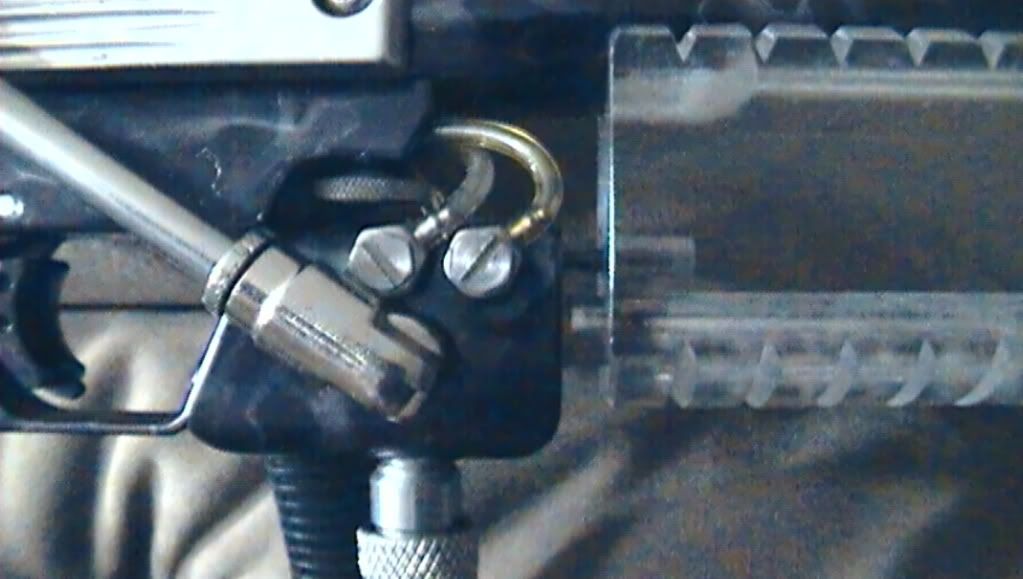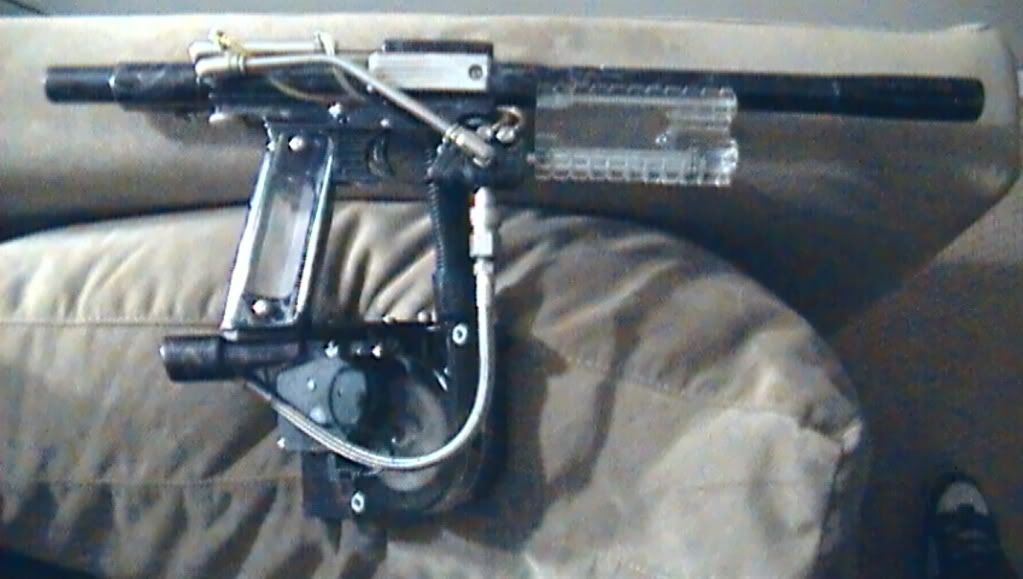 This post has been edited by Tyger: 24 October 2011 - 08:48 PM