today i have a Black and White SP Epiphany up for sale.
It has a shocktech feedneck and other than that it is completely stock.
it's in good condition...has scratches on barrel where it screws into the gun...the white rubber is a bit dirty...
the internals are in perfect working order however.
Price:
all are obo. don't be afraid to offer up.
looking for 140...you cover 3% paypal if you pay that way and you cover half of shipping...which is about 8.
i can also add a halo B +45
another choice of hopper is a halo b with rip and v35- add 80.
and i can also add a 48/3000 tank still in good hydro and needs rehydro in 2011.
there is another choice of tank. a 68/45 Carleton. rehydro also 2011. add 110.
pics. gun: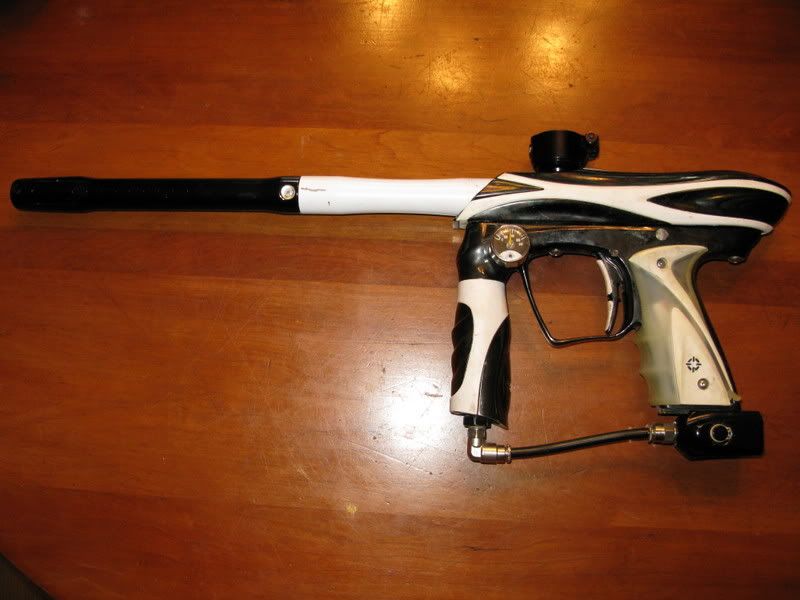 tanks: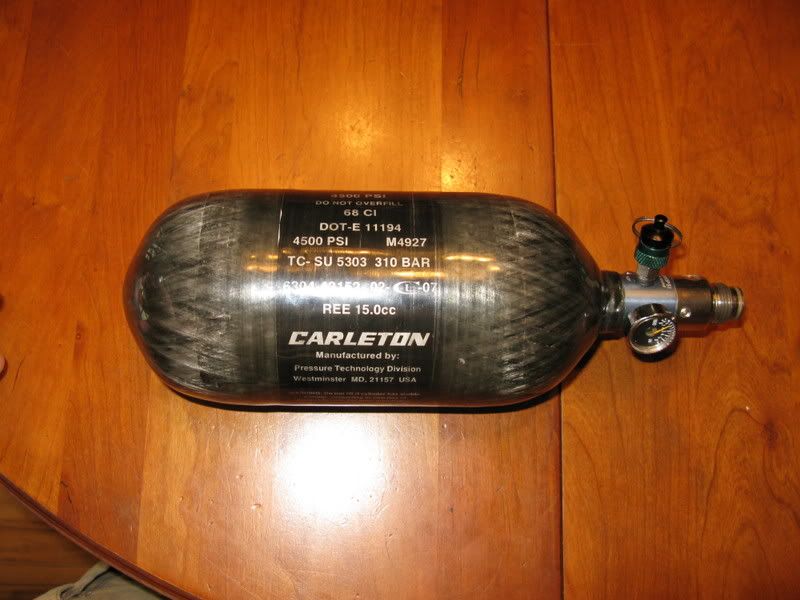 Rules:
You came to my thread. Donít ask me to PM you. You PM me.
You ship/pay first then I ship. Once this stuff is out of my hands, it is yours thus resulting in you taking responsibility.
Spell out your words. No 1337. Act mature.
Post here then PM
I highly prefer paypal. You cover fees. MO works too.
If you are sending an MO, it will clear then I will send.
not looking for trades pb or non pb related. i'm trying to get out of pb.
Donít lowball me! I know what this stuff is worth.
By posting on this thread you are agreeing to abide by these rules.
Thanks