SOLD!!!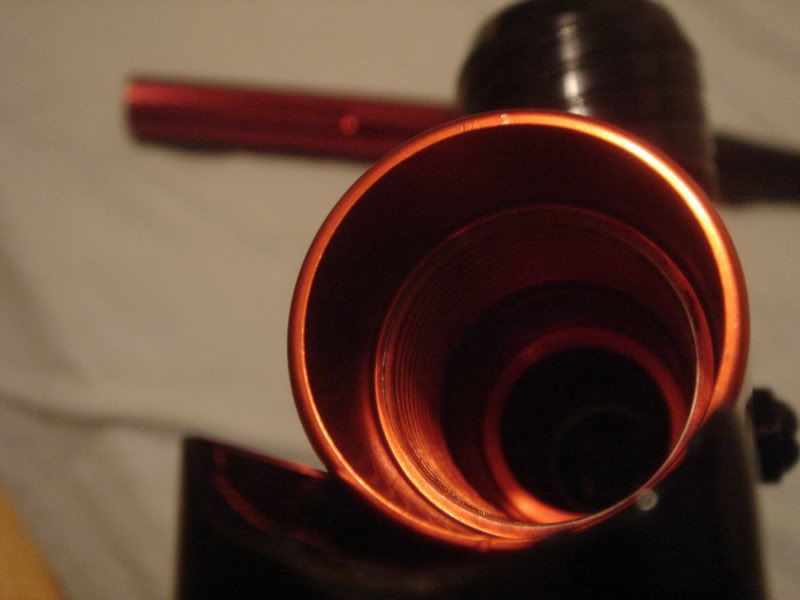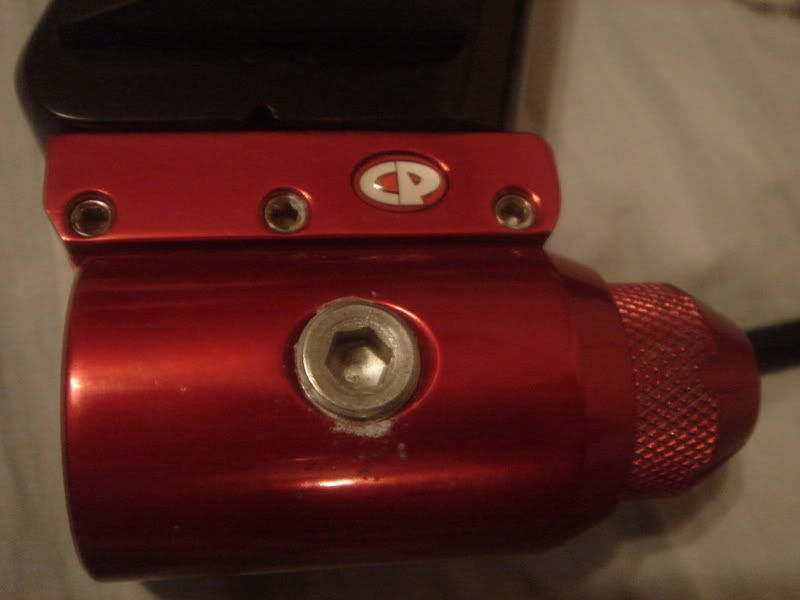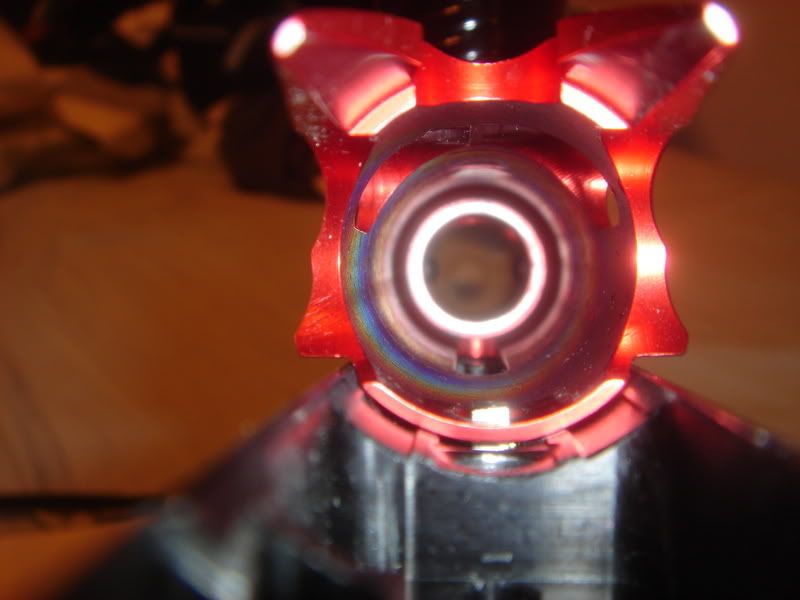 Now, the breakdown:
Red-Black Evil Driver barrel
Black Strangler twist-clamp feedneck (from RPG I think?)
Black Magnetic detents
Red Depot body
Black RPG Shadow rail
Black Air-thru Bike-gripped foregrip
Black AGD Intelliframe
Red RPG Viperblade trigger
Luke's Customs black grip panels with red rubber inserts
Red Custom Products ON/OFF ASA + rail
LVL X bolt + kit.
RT-Pro valve.
Full set of macro already installed
And it'll come with the LVL7 bolt too.
and a red dropforward if you want it.
However, there are SOME problems with the gun.. but they're mainly cosmetic. The barrel has some scratches on the very tip, all on the outside, and the Evil jewel sticker is missing... still looks cool without it though. No burrs at all extending into the barrel, and it still has that mirror finish inside. There are some scratches on the intelliframe right around the trigger pin from trying to get the original trigger off. You can see the extent of the scratches in the pictures. Very minor. Also some minor scratches right around the detents holes, but you can barely even see those. It takes careful looks to notice em. All in all, if you're just looking at this gun from more than 3 ft, you would not even notice the scratches.
The thing is absolutely beautiful though. If you like the red and black theme, this is the gun that will do it for you. The trigger lives up to the name too, completely responsive. I've gotten lots of looks at the shooting range just from trying to break in the lvlx spring. Lots of looks. And more than once people have mistaken it for an E-Mag! The 'mag is amazingly QUIET too. Coming off an A5, when I first fired this baby, I thought I had something in my ears. It rings a simply beautiful "thwump."
Of course, being a mag, its got all the same plusses, easy to field-strip, easier to maintain. Couple drops of oil into the valve, barrel off, dry fire a couple times and you're good to go.
I'm looking for around $500 obo shipped. I will also accept trades though! I'll consider anything in my favor, but I'll take much closer looks at anything Palmers, and maybe Tac-Ones, longbows, and whatnot. I'll be willing to add for a complete longbow setup. I'll also consider nice phantoms, or phantoms + cash or w/e! Please, nothing Tippmann at all. I've had enough.
I'm really flexible as to what I'll take, so just OFFER UP! Worst I can do is say no, or ask for something different!
Any questions, just ask!
This post has been edited by Pwnt: 26 October 2007 - 11:16 PM