SOLD
One thing clear before I write this:

VIBE/ENVY = Same Gun Just different names and body cuts

SP1/G1 = Same Gun Just different name and feed system

Yes this board will work on all 4 of these Smart Parts/GOG Guns
So on with the sale. I have come to the realization that Iam to old to try and figure out these virtue boards. Just to many codes,values etc. So I want to sell my board. Here's the best part,it's not full price. I will sell it for what I paid for it.
$68.00 paypal and shipped.
I figured it would be an easier board to program. Instead it's just a pain for me,to many lights and trigger pulls. This board is EYE ready. So if your body is milled for EYEs, you are good to go.
So if you are interested,PM me or post up. Cash is king so paypal is first priority. Not interested in trades,but you never know.
Iam not dropping the price. I would rather keep it and pay one of the kids at the field to show me how to use it.
Later,
Blackrain:)
PIC:
PIC:
First picture is the Ebay pic from the sale. Last 4 pictures are mine. What you see is what you get as far as the board. Gun not included: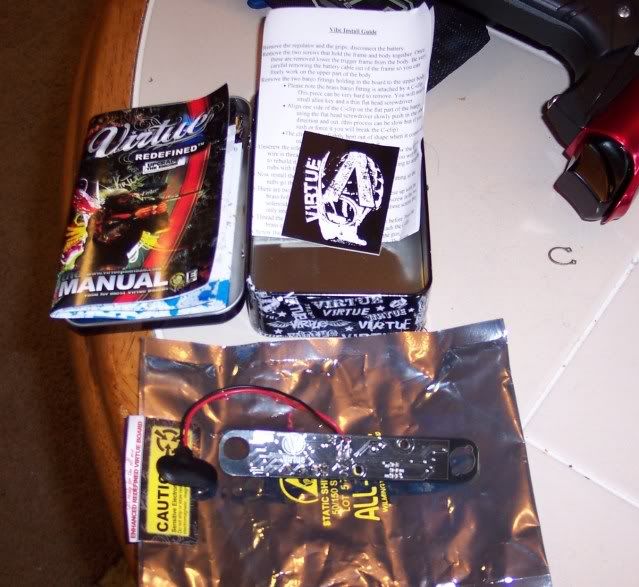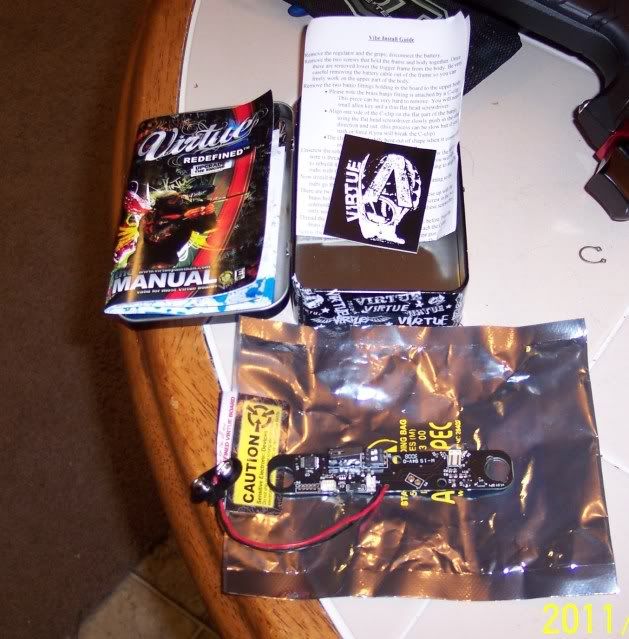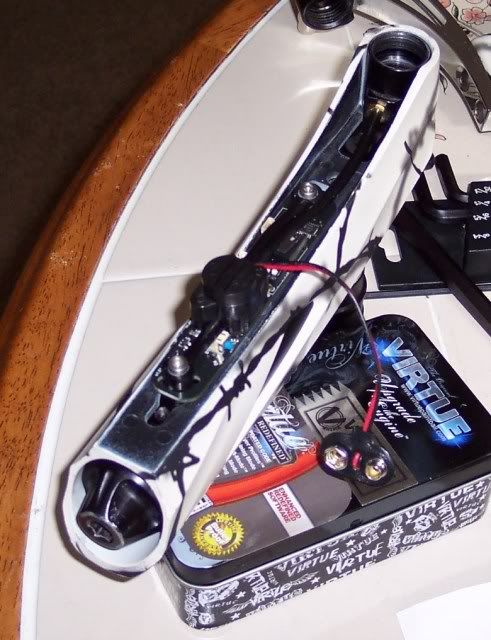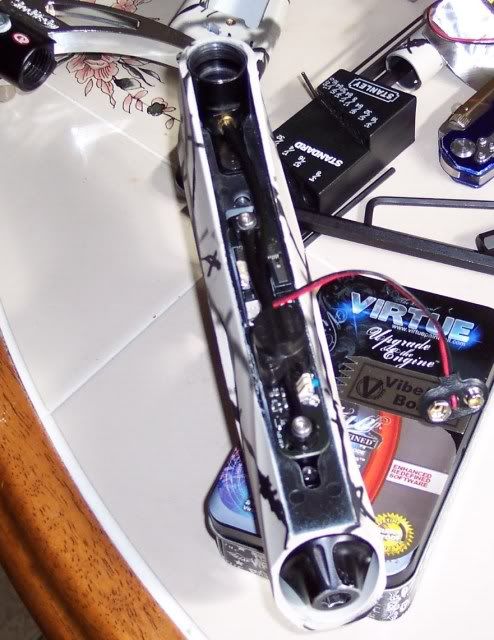 This post has been edited by blackrain: 21 March 2011 - 09:31 AM