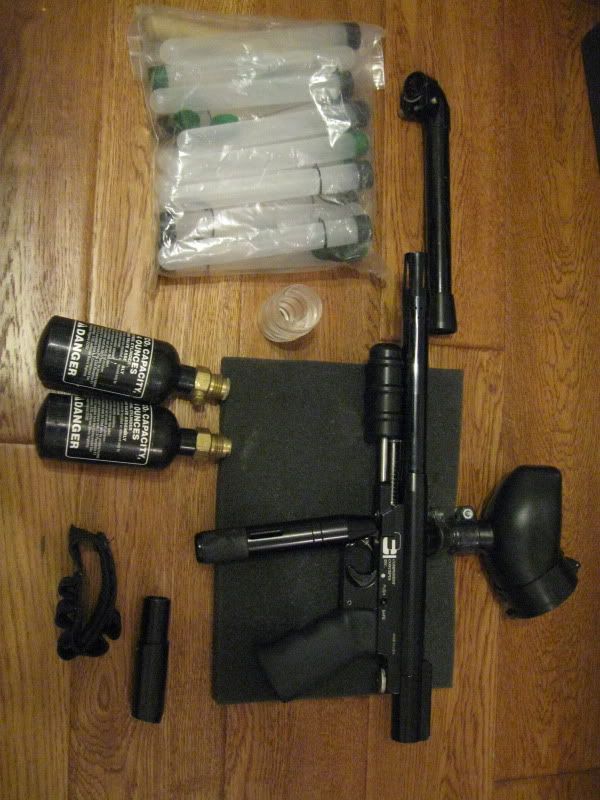 Phantom package. Good gun, has some dings on it. Package includes:
-RF body
-Undercocking kit
-Vert air adapter
-Back bottle adapter
-Clear pump handle
-20ish tubes, some have speedfeeds
-Pocket hopper
-Frantom Barrel with your choice of 2 inserts (or whatever is left, see below)
-12 gram changer
-2 4oz. tanks
-Wrist rocket
-Hardline (cuz I rock it old school like that
)
-Euro grip
-15 round stick feed with speedgate
-Can also throw in like 40 12 grams if you want them
DROPPED TO 250!
This post has been edited by Texas Trigger: 24 December 2009 - 11:14 AM