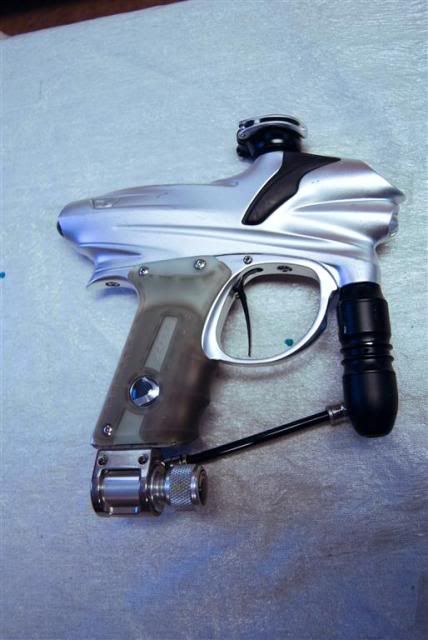 PM6
CP Sling Trigger
Tadao board Reflashed with m5 code (Instant boot up)
Clamping DM Feedneck
Check It On/Off
Hyper 2

Looking for 180 shipped OBO. Maybe look at Auto-mag foregrip trades or masks.

Shoots bolts but the eyes are not working for some reason. I have traced the cable and have not had too much of a chance to mess with it. Has a brand new battery harness though. Has some noticeable scuffs with the biggest as pictured but a great gun.
Wish I had more money to spend on paintballs to use it.