.Freak, on Mar 4 2007, 12:03 AM, said:
Here is my A5-A2
I dont have pics of my vest but there it is. in digi woodland.
http://www.opsgear.com/7-100-Chest-Rig-Six...mp;category=318
This buttpack
http://www.opsgear.com/MOLLE-Tank-Ammo-Pou...D?category=1126
Add a 300 round hopper
i carry 12 pods and for big scenario game if i want i can have 18. Iam a Broadsword that carry alots of paint, but i carry for me and extra ammo for my buddy.
iam telling you. 2100 paintballs is heavy
When iam all rigged up i feel like a
Believe me the
got to be scared.
it has a nice shotgun look
beaker, on Mar 5 2007, 04:50 PM, said:
A-5, 88/4500 tank, and a Cops911 Mountaineer Vest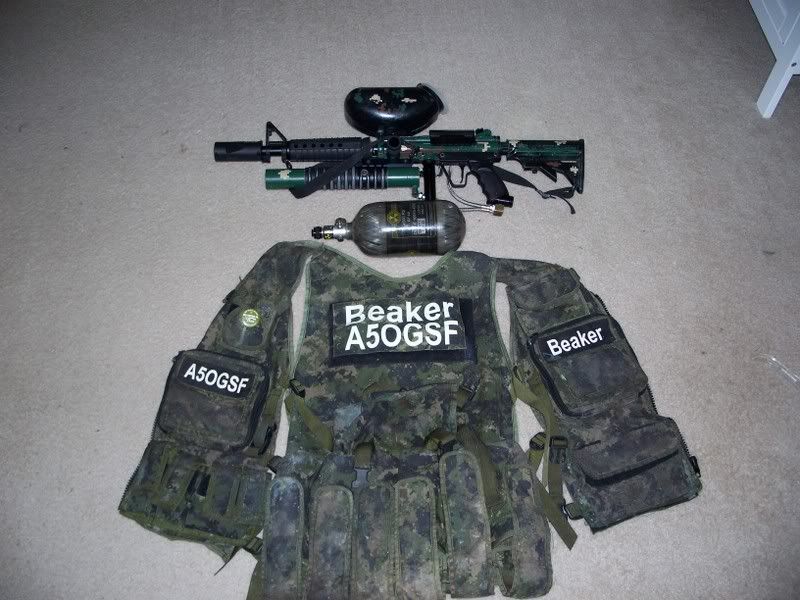 i'm getting a gun setup like that but without the M3 nade lancher & on a 98c insted of the A-5
This post has been edited by DUKE_OF_FLUKE: 21 March 2007 - 06:49 PM