All prices are negotiable but please don't lowball me. Shipping and Paypal fees included in prices.
Please post before PM-ing. Thanks in advance.
Halfblock Pump- CCM 86 degree frame, CCM pump kit with clear red handle and hitman handle, CCM halfblock internal kit, Ego feedneck (actually champagne in color just painted), Evil Detonator reg, Hybrid rail and quarter turn on/off, and .687 Kaner two piece barrel.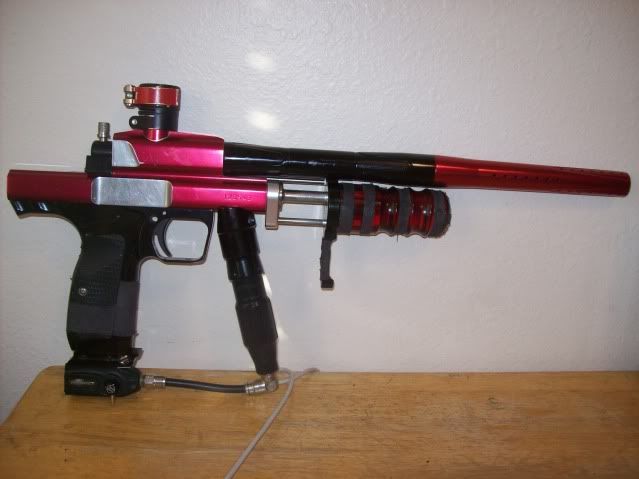 $325.00
Pneu'd Ego Mag- RT Pro valve, level 10 bolt, Ego5 frame, ULE body, clamping feed neck, Minimag rail with front rip and sight rail, CP on/off, and Kaner .689 2 piece barrel. Can add Ninja'd PE 50/4500 (03/09 hydro) and Empire Reloader 2 for $75.00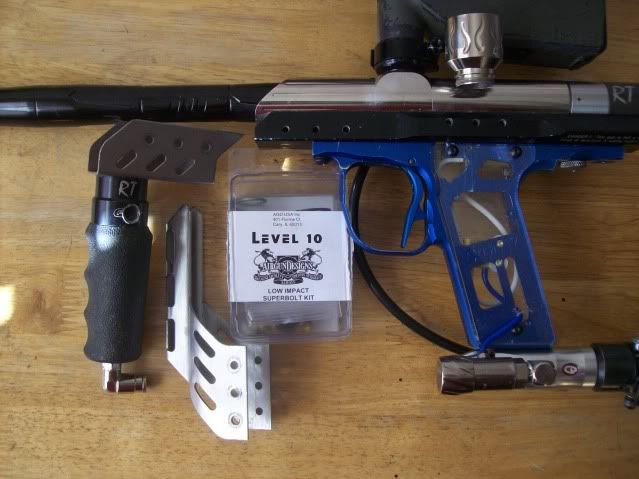 $275.00 tank and loader not included
Tippmann SL-68 II- Does not come with hopper.
$65.00
Blue Dye I4- HD lens and bag (missing string). Lens is playable but may need replacing.
$55.00
Sanchez Pump Kit- Not sure exactly what marker this is for it looks like the Karni pump guide on their site.
$25.00
I ship USPS and UPS, delivery confirmation or tracking number provided to buyer. Payments through Paypal or USPS Money Order only.
Due to scammer issues I will not ship first without stellar Feedback
Only trades considered:
I pretty much have all I want or need. Pumps highly considered. Let me know what you have and I'll look.
Must have positive feedback to consider trades.
This post has been edited by nvghostrider: 26 January 2011 - 07:29 PM