I would like to see something like this: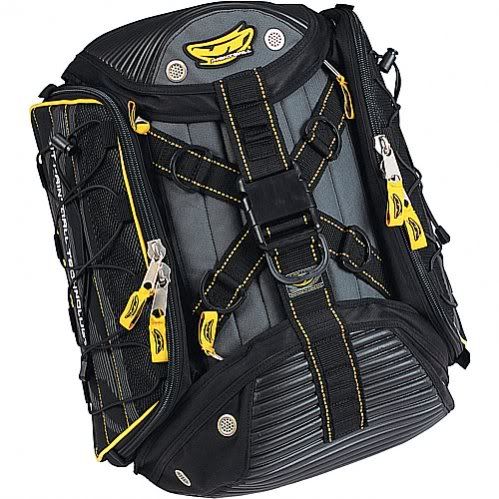 I would pay if I could get it done to a certain spec. The problem that I see with packs or travel bags are the zipper placements for security. I probably travel on the average of 20,000-40,000 miles a yr.,if not more. I try and take my paintball stuff with me everywhere I go in case I get a chance to play.The problem I have is a duffle bag and a rollaway gear bag just becomes to much while arriving late at night or when I'm given an economy rental car.
What I would like to see is the style above,but made like a small gear bag,minus the wheels,pull handle,special chain hanger,etc. This pack should be able to carry two guns,a pair of playing pants and shirt. One mask, 6 100 round pods,1 hopper,1 bottle,and a vest that can fold up in the center of the case.
All zippers should be able to be hidden and locked with TSA locks (and also drive TSA Crazy) with fabric that covers the outside of the pack and clicks together.
So basically this is what I'm calling a
"GO BAG"
for my trips. Not built for
speedball tournaments
,not built for a
major scenario weekend
,but built for my style of travel or something quick to grab when you go on a vacation and you take it along in hopes that there might be paintball in your area your visiting.
Let's face it,many of us have enough gear and guns that we can keep a bag packed at all times. I'm not concerened about a mesh bag for dirty clothes,not a place for shoes,Just basic needs.
ALL THIS SHOULD FIT ON YOUR BACK AND BE PADDED
.
So can you guys make something like this? I have a basic design of what I want,I can even provide the 1000D cordura,Buckels,MOLLE webbing and if need be I can buy the cell foam as well.
Later,
Blackrain:)