RealtorTommy, on Feb 17 2010, 08:46 PM, said:
The official Attack of the Sand Spider T-shirts pre-order sale at the event

.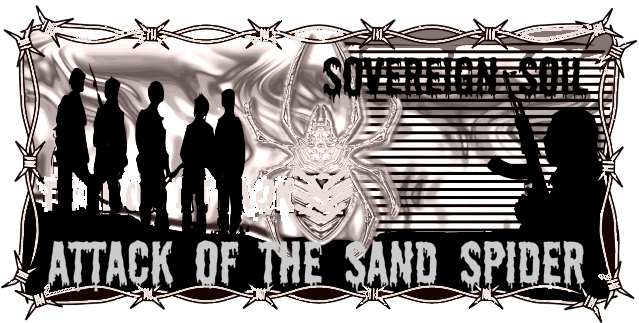 Design will be on a black T-shirt. This is the rough draft



Sizes small to extra-large $13.25
Sizes XXlarge to XXXlarge $14.75
If you wish to order your team name on the front there will be a minimum order of 12 shirts. Pricing quoted per request.
We will need a minimum order of

100

now only 80 needed shirts to do this sale. Cash only collected at the event.
We will mail the shirts out to you.
$1.00 of each sale going to help Juliana Wetmore fund. Please visit (

www.julianawetmore.net

) to learn more about this wonderful little girl.
Sign up sheet for the T-shirt preorder and the paintball grenades will be available at the Team On Target - On Target Customs Vendor Tent
Team On Target ordered 20 shirts....thanks guys
I will be meeting with the T-shirt designer the first of next week. Once I get a final design I will post here and have SXP post on their site.
I have pre-orders from players and several teams so this looks like we have enough to move forward.
I have inquiries about getting team names on the front and will get pricing..also those teams who won an award and wishes to have the award printed on the front I will look into this also.