I put down the airbrush and duracoat for a rattle can, spray paint job. Man it was fun!
I happened to be taking photos of my airsoft stuff to post on an airsoft forum and figured it would appreciated here too.
Here's the airsoft rifle I just painted.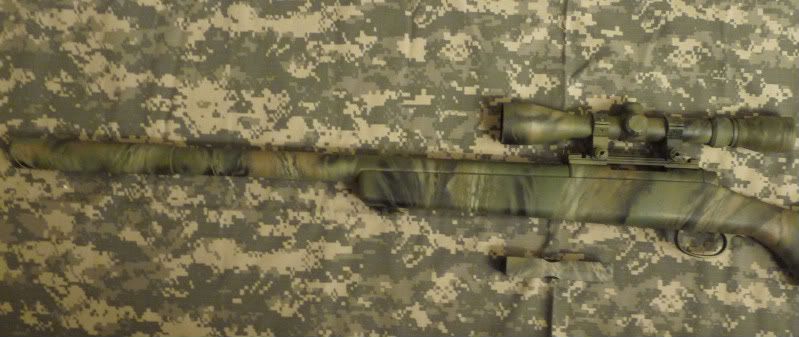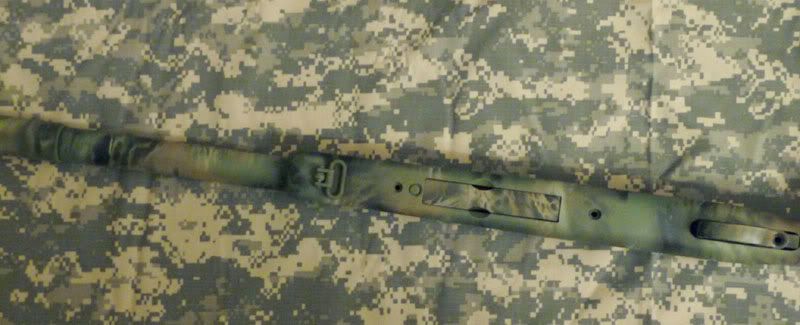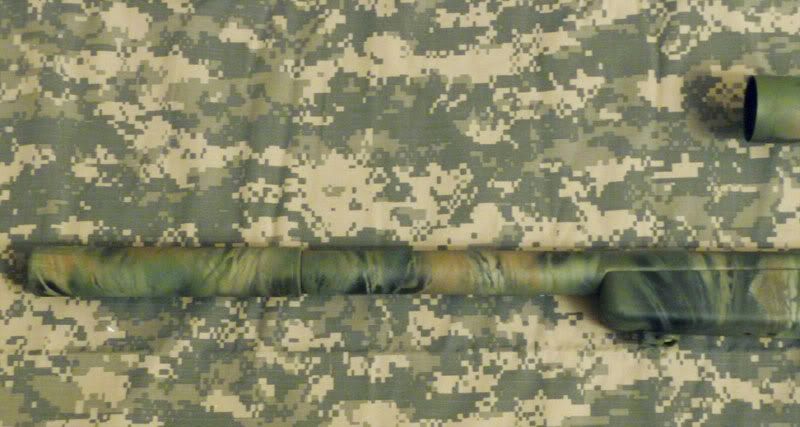 I used 5 colors of spray paint - most found at Walmart.
On my way to paint I picked up dead plant parts and palm tree bark laying on the ground to use as spray mask.
The job took 3 hours - most of the time was for drying between coats.
There's a grit textured base coat for gripping during field use.
This post has been edited by Explosive: 02 December 2008 - 09:37 AM