Don't get to play paintball as much as I would like to, so I'm trying to sell the majority of what I don't need. Almost all prices are OBO, don't try to get me to low though. Be a nice guy when dealing and I might throw in something extra, that includes using proper grammar and spelling. If you want more pics just ask.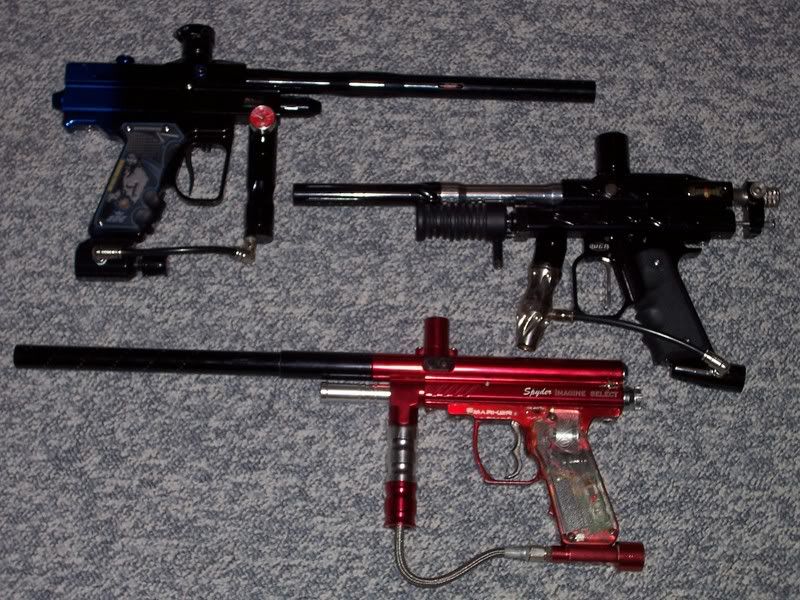 Guns



05 Cyborg:Works great now, can supply a video if someone wants me to.
Tadao 5
Snakeskin bolt
PBK Low weight ram kit (gen2)
Lucky valve (gen 2)
Red valve
Zenitram Manifold
Sonic Lpr
BK Bruce Lee grips
Kila v2 detents
CCM no rise feedneck
PBK delrin trigger
Magnetic trigger mod
Eclipse guage
Macdev long rail
Blue lazer eyes
Evil On/Off



~315 OBO~



Black Magic, 03ish: Stock bm with a wwa premium pump kit. Will also come with the pneumatics. Have a pump rod coming that will be included.



Sold







Pure Energy Tank: 68/45, hydro 05/2006, so good till 2011. Small chip out of the top, where it screws into the asa, doesn't affect anything.



~120 OBO~




Redz gear bag: fits up to 3 markers and a smaller tank, 3 barrel holders on the side, large side pocket on the other.



~30 OBO~



Kila beanie: little small for me, just offer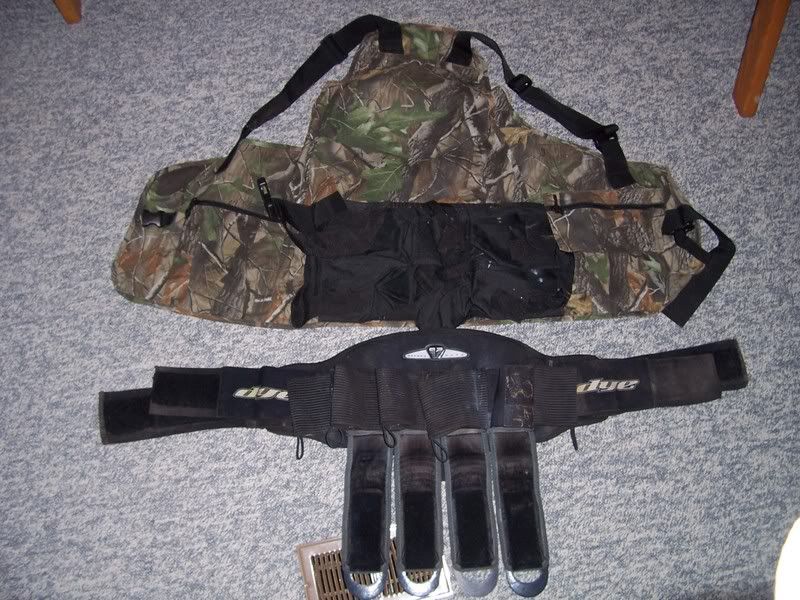 Dye 4+3+2: Very comfortable, holds more than enough paint. I could include a few pods.



~30 OBO~



Vest: Took a hunting vest and sewed a 4+1 to the back of it with fishing line, It will not just rip off. Just offer.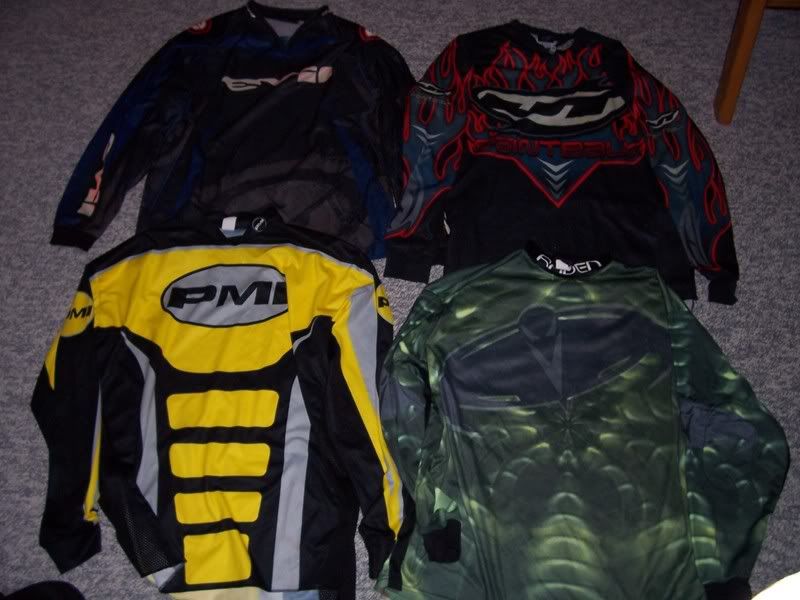 All fit like a large shirt.

Jt: I like this thing, so it'll take a bit to get it out of my hands. Sorry but I'd rather not go any lower.



~20~



Raven and PMI: Raven has elbow pads, PMI nothing.



~7 OBO~




~~Trades~~
Sl-68 or other older pumps
Nike or Jordan shoes and apparel
Cheaper pumps (no BE)
Non-paintball stuff
Wii Games (Zelda, Metroid, RE4 or Guitar Hero 3)
Money
This post has been edited by Zpfuji: 10 February 2008 - 04:40 PM