Part A is the stuff I have at home, while Part B are the ones I have with me.
First up, Part B.
Model 98 w/ flatline and Tippmann Ordinance M203, dye stickies
98 Custom w/ 14" Dye Xcell, JCS Folding stock, Rocket Cock II, Dead On internals
A5 with LAPCO Big Shot barrel, RT, soft paddles, new innards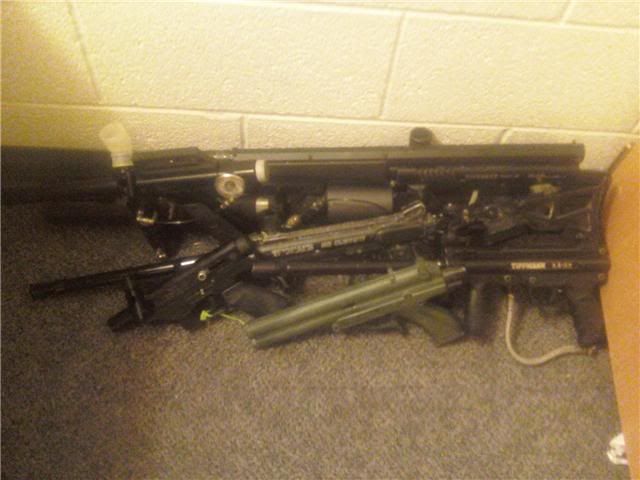 ICD Desert Fox with X-Chamber, dual trigger, after-market barrel
ICD Alley Cat. BONE STOCK!
Splatmaster
Sheridan K2
Part A...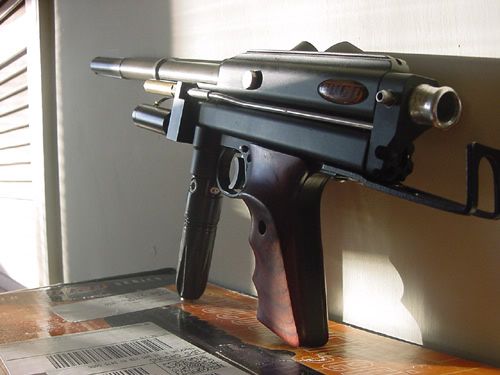 ~2000 (Pre?) Cocker. J&J barrel and CP shorty reg and Smart Parts rosewood grips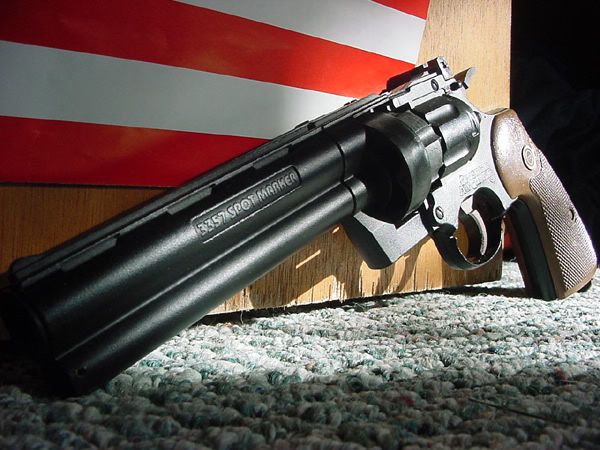 Crosman 3357 Spot Marker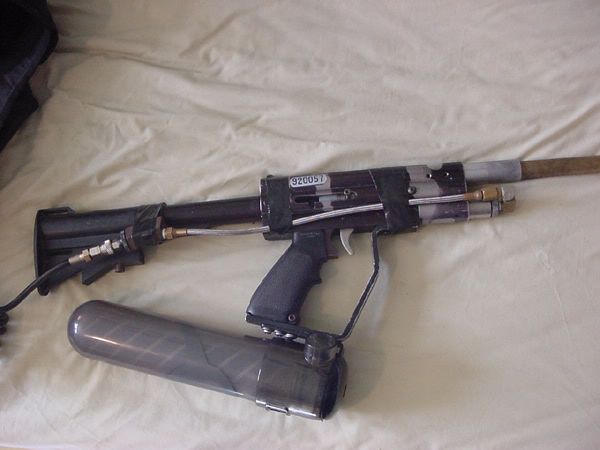 Sheridan/PMI VM68 with 13" brass barrel. This pic is from the mock up of a configuartion that is still in the works.
Sheridan/PMI P68 magnum
In the middle is my nelson clone pump (Stryker) with an Air America Intimidator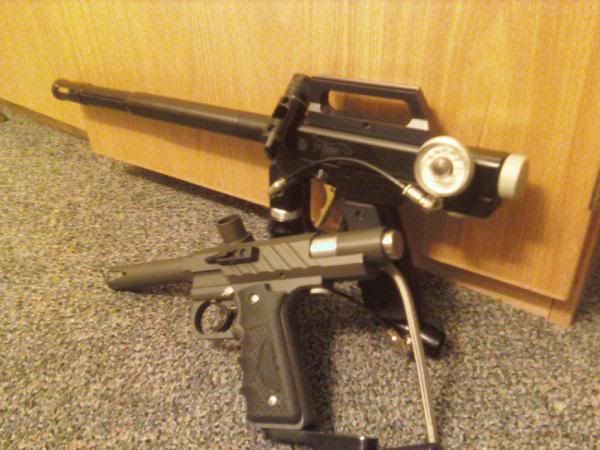 PTP Micro Mag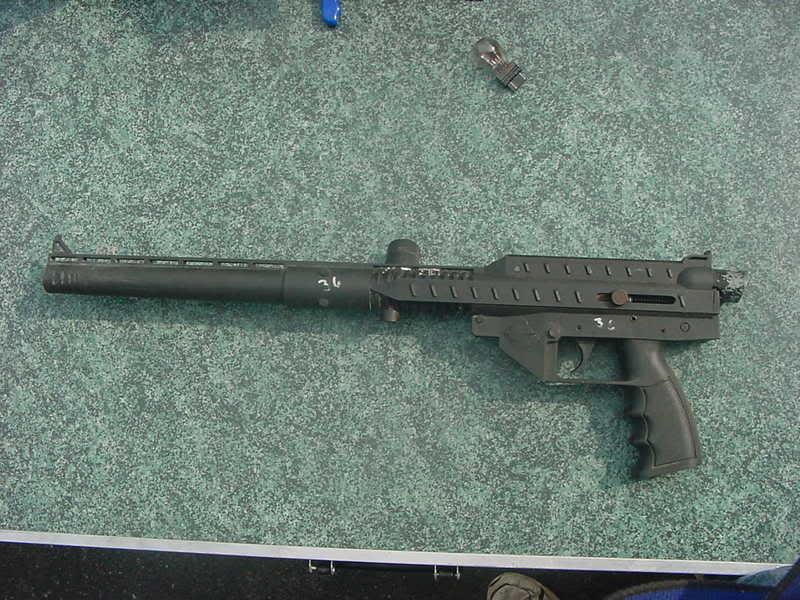 First gen Sting Ray