Hey guys, haven't really gotten a chance to do more than lurk around the forums what with school and all, but I'm offering this up here anyway.
My *First* pump, it won't be my last, but just not my cup of tea right now.
Center Feed Blue Acid Washed Phantom
Condition is 8/10, has only been used 5 times, minor scratches.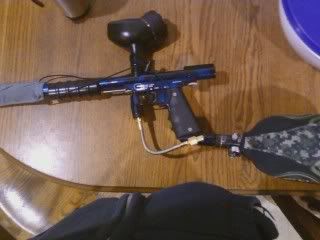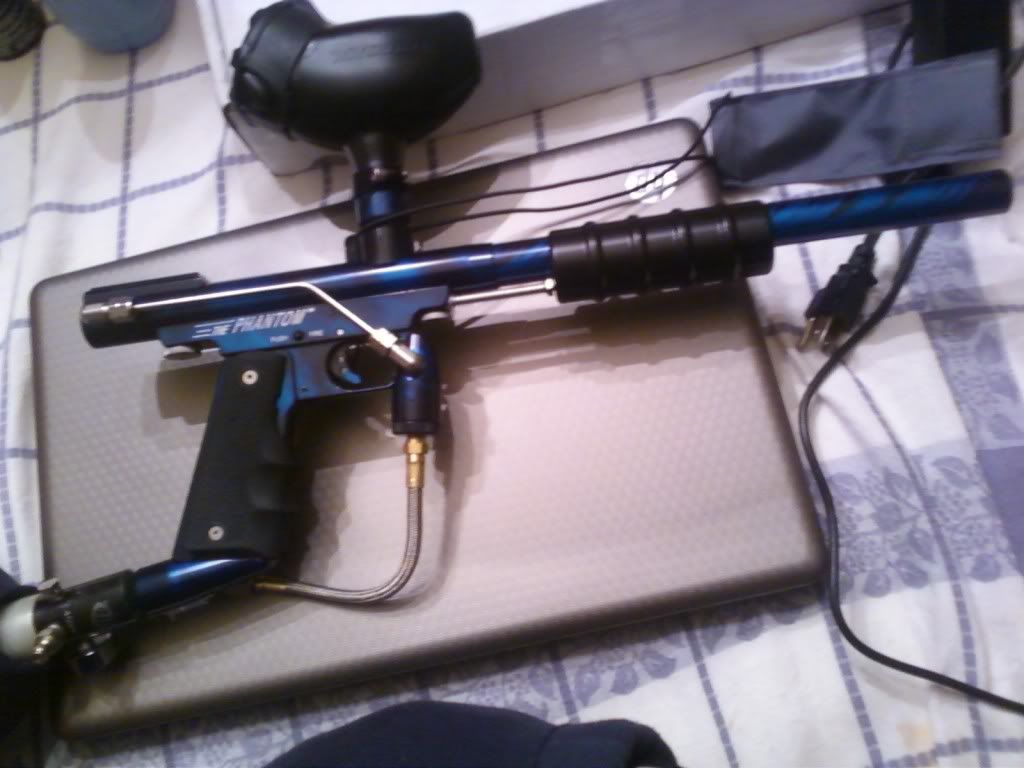 Included is-
Phantom (Duh)
Matching Bottom-Line
Matching 11" Barrel
50round Winchester with Lock-Lid 'mod'
Also Included, But not shown (need a camera)
Black 14" Freak-Bored Barrel
Detent Rings
Original replacement parts (Bolt oring/bumper)
.679 freak Insert
Cut down dye lock lid (Lid included). Actually didnt trim it quite enough, it holds a little more than what the winchester does, but is still better than carrying around full sized pods or none at all.
I have a velocity rod and 12g bucket changer that are considered included in price, but they were not in my bag when I checked tonight. I'll be checking at my other house in the evening tomorrow, will update again. If I cannot find them, pricing will be adjusted accordingly.
I'm looking for $250 OBO (US preferred, can discuss Canada on request) as a package. Not really looking to part out unless the offer is really in my favor.
I also have 2 mini 9oz Co2 tanks i could throw in (The weird JT ones, about half as tall as a regular 9, but fatter than a 4.5. They have the "fill tester" strip on the side) for an additional 10$