11 May 09:
This gun is long gone, but the refence is ther to help out others.
Later,
Blackrain:)
Well since no one bought this from me,I was forced to make a Sniper. Hope you enjoy. I'm still not finished with this project. I have to put in the Valve and then check the Velocity and shot count per 12 gram.
Later,
Blackrain
First you need to get everything ready.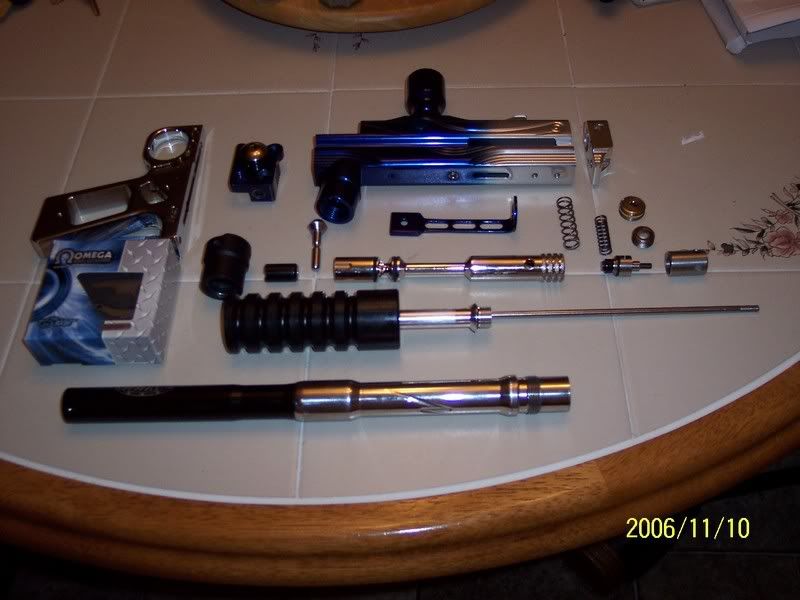 After that you start the assembly process.
I installed the WWA "Dead Zone" devolumizer. This is suppose to bring the chamber back to
99" specs.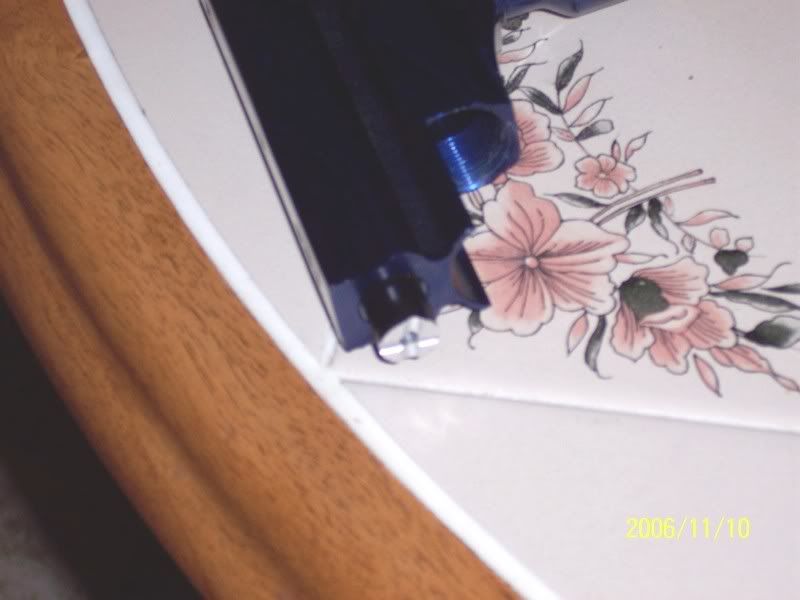 I removed the 15* ASA. I don't like these so I substituted it with a Black Vert ASA. The front block is also eliminated. (All originol parts will be sold with this project.) The ASA screw holds the "Dead Zone" in place.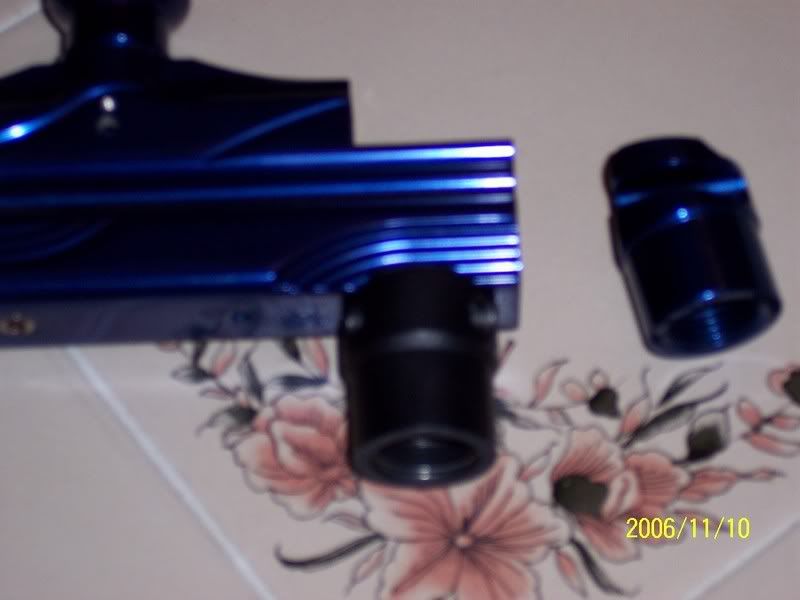 Next put in the valve. I'm not sure of the type I put in,but it was free so who am I to complain.
Time for the IVG,hammer and spring. I usually drop the hammer in and run the cocking lug down a little so it catches. Next put in the spring and run down the IVG till you get a little tension. Adjustment isn't needed at this time. Proper timing and velocity will come later.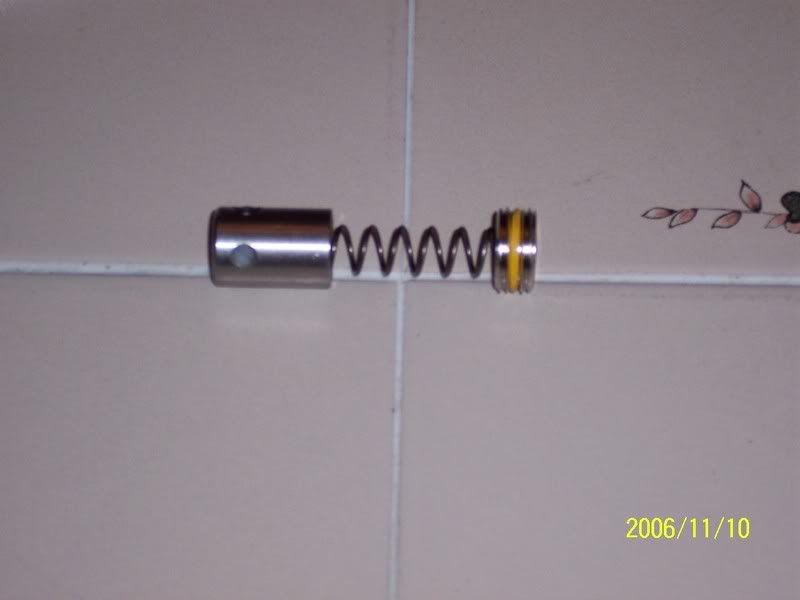 Now add the Vendetta pump guide. Inspect to make sure all threads are clean of burs and you have the oring. Tighten down with a cresent wrench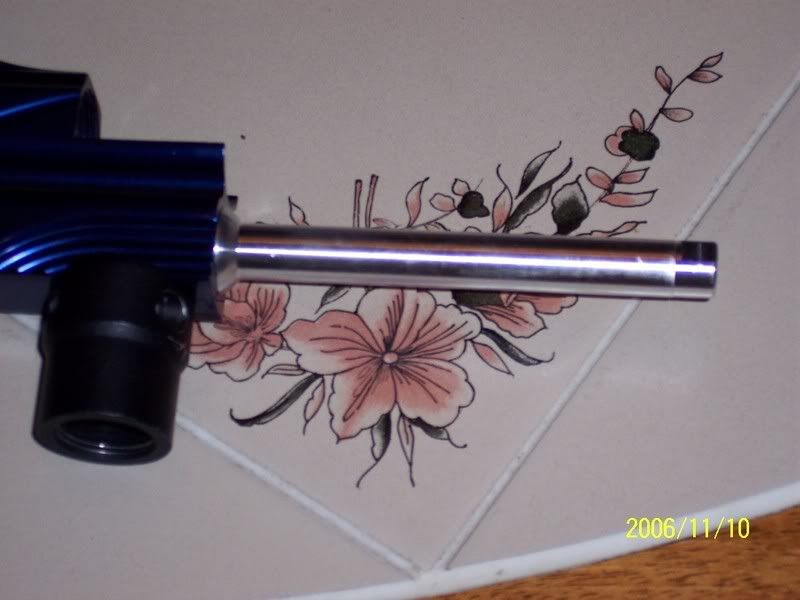 Next adjust the cocking rod. I usually leave this much thread when starting. This will come into play when the back block is added.
Next put the spring inside the pump handle and slide pump onto pump guide.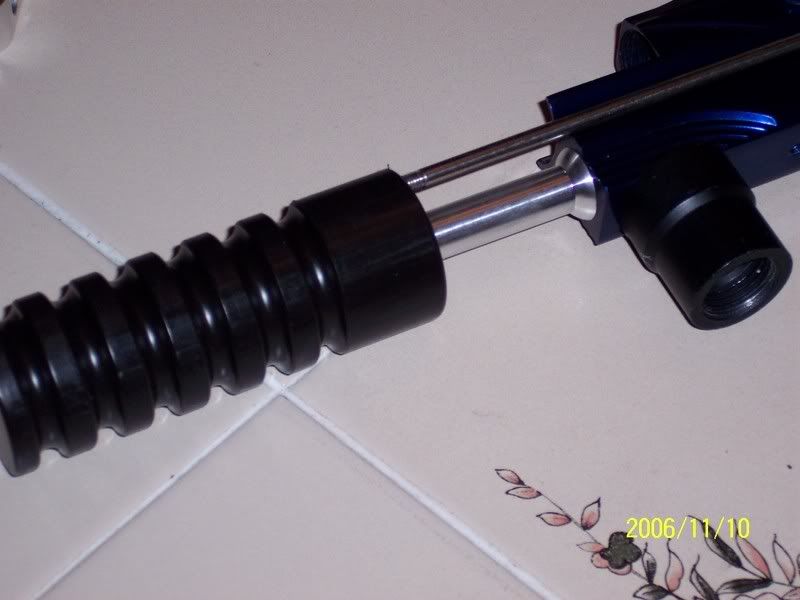 Now put on the back block and bolt with pin. Note how much thread I left. I had to back the block off a few turns. This gave me my needed clearance for the bolt. I'll do a finer adjustment once the whole thing is together.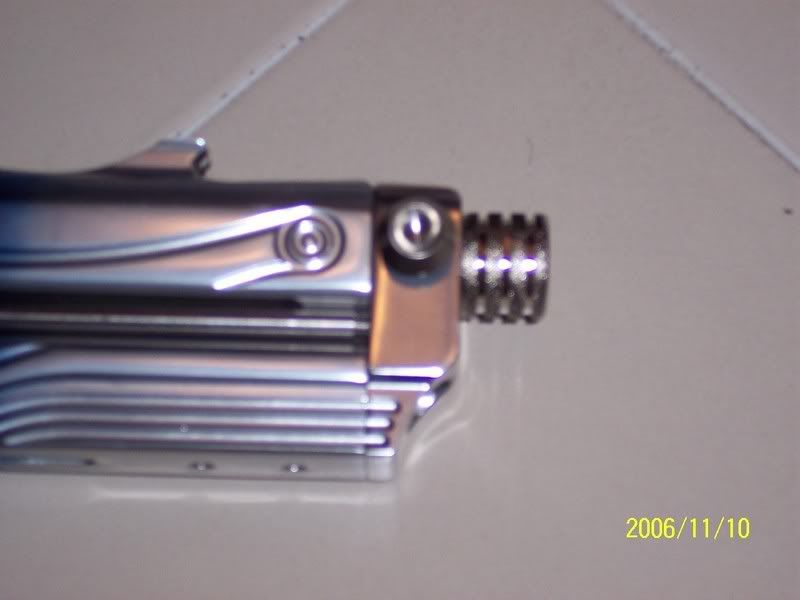 Time to install the frame and trigger group. I'll be using an OMEGA roller trigger/sear set up. The frame is a WGP chrome that I got off ebay for cheap.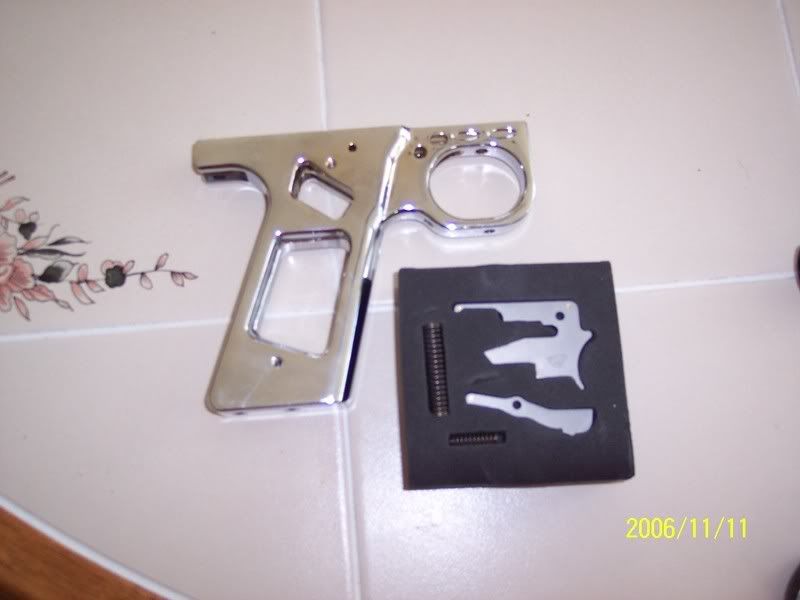 Next is the Beaver tail. Real cheap,I think I got it for free.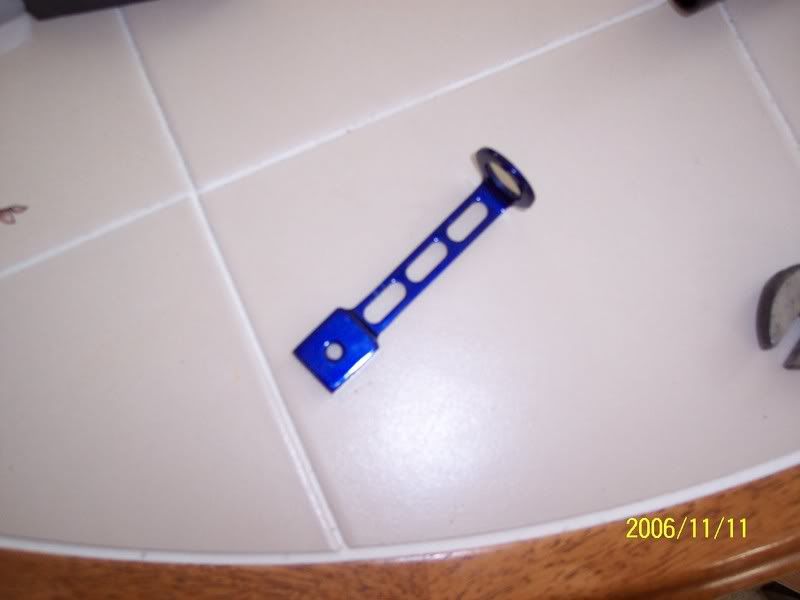 Let's try on the barrel. Had this WGP STO barrel laying around.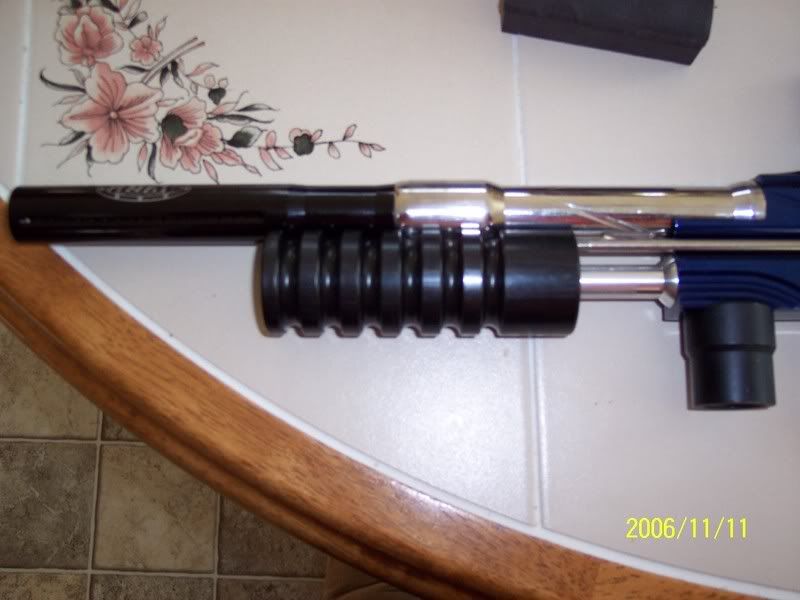 What the HELL,let's just add an SC feed.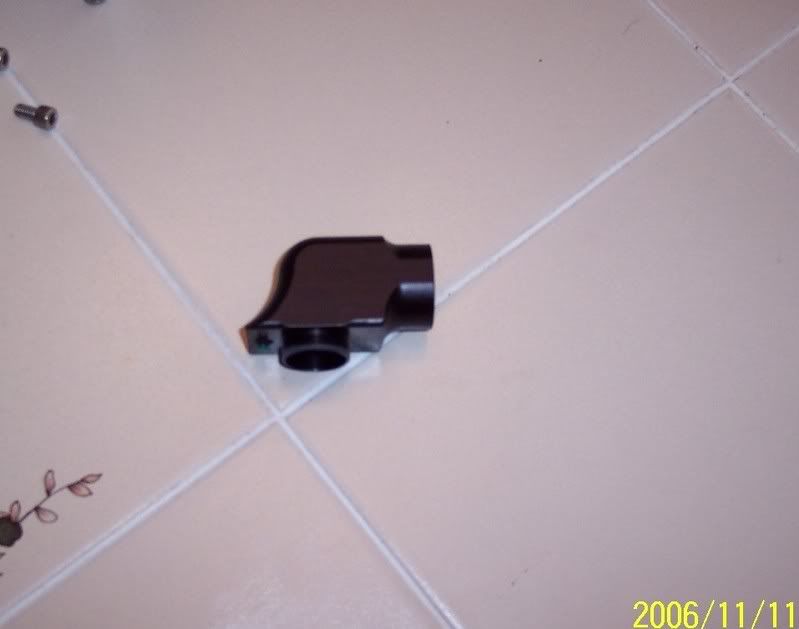 Frame grips. Had these laying around too.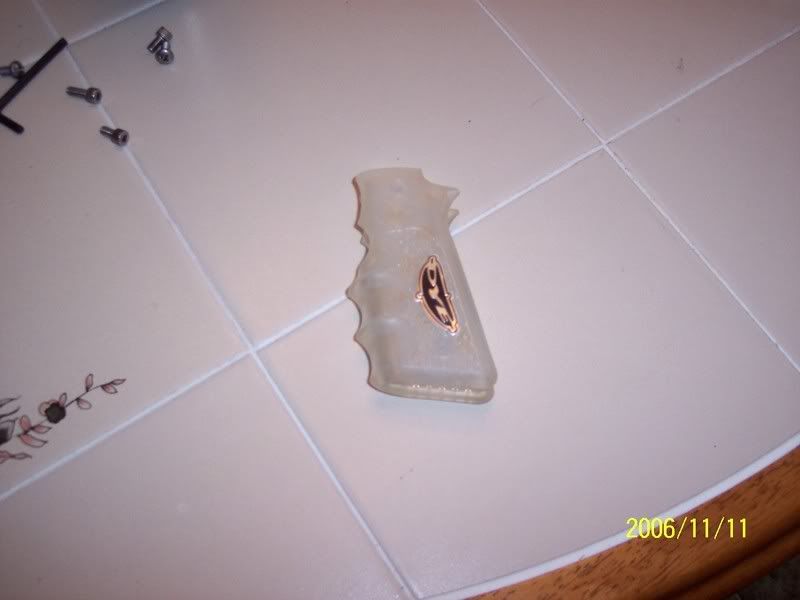 All that is left is to adjust the trigger,time the lug,put on the grips put in the rear cocking rod and add air. Unfortunatly,I'm going to run this on 12 gram and I don't have a quick change laying around. I'm also out of air. So I will continue this build when I can find a nice QC at a decent price.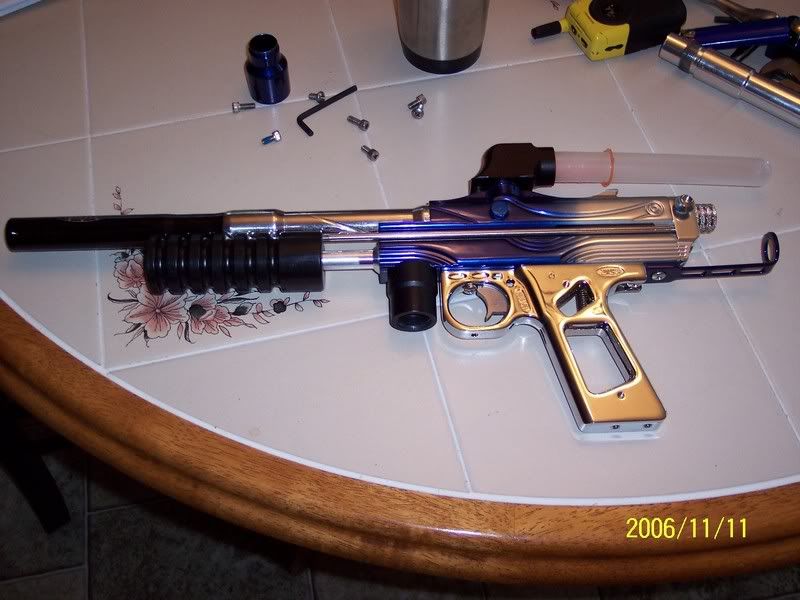 Oh HELL while I'm at it I might as well change out the pump. I'm just going to use the Vendetta Deluxe pump. I have it laying around so why not.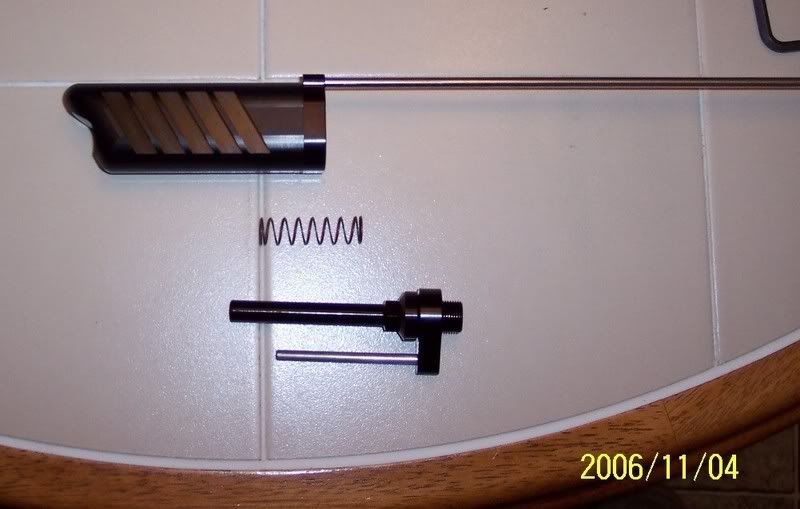 Alright lets add a Quick change,new style beaver tail, and Rear cocking rod.
Alright so here it is. Almost complete. I have adjusted the trigger to my flavor. I'm waiting on one more part. That will be an AM Illusion 10 RND feed.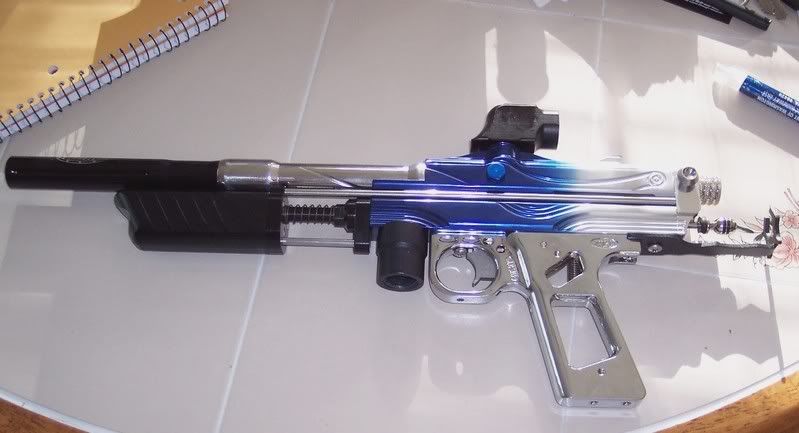 So I'm now adding a 99" valve and stem. This should help efficiency. Bought these from All American Paintball.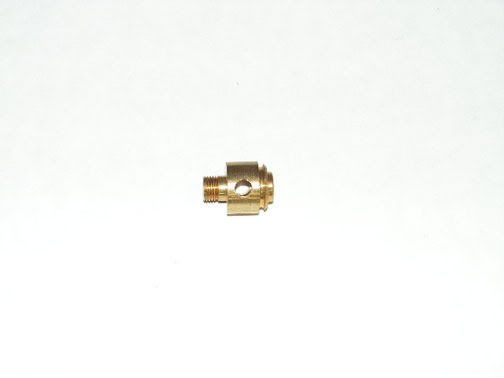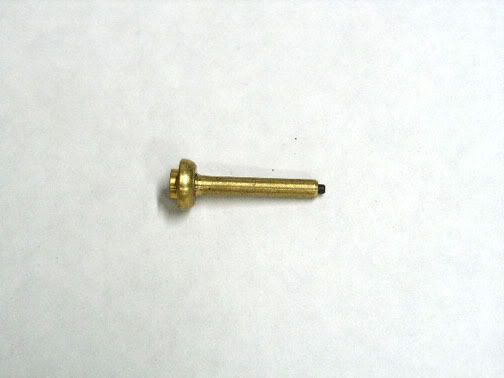 This post has been edited by blackrain: 11 May 2009 - 10:59 AM