for sale today i have a few guns that i don't use anymore. i casn take paypal or money order.
shipping is not inculded in price
first is a splatmaster rapide comp with 1 40 round mag
good condition i bought it used and only used it in onme game. 100$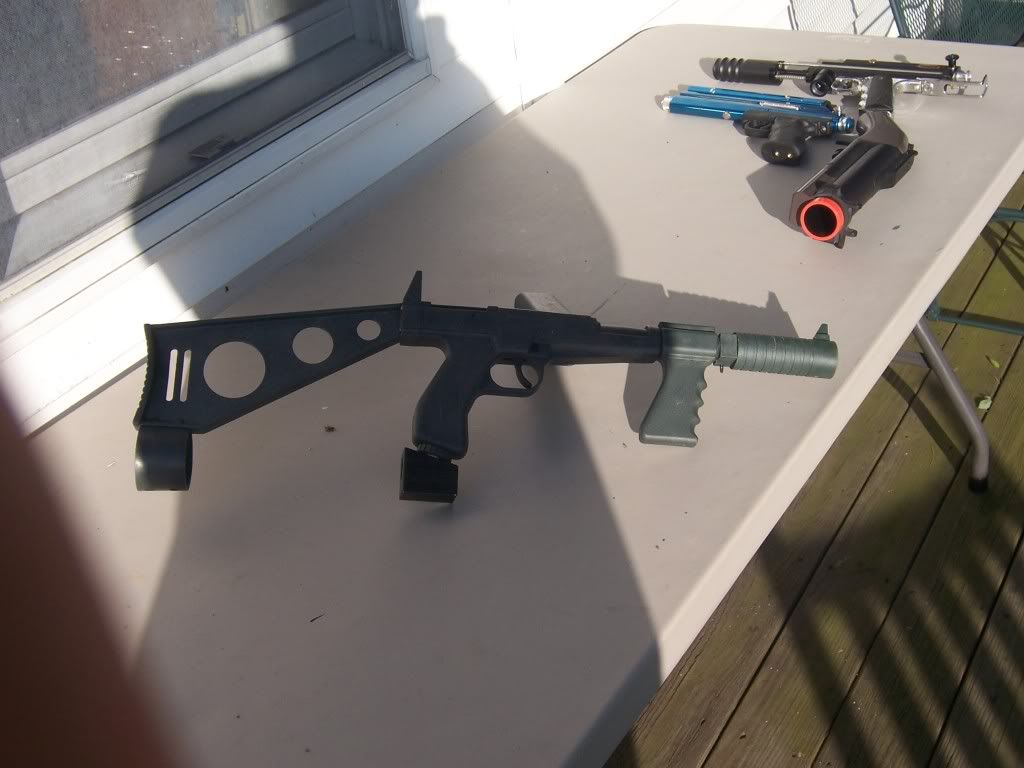 next is a pt extreme pistol this gun needed a new valve and cupseal i boughty the part a while back from Pw paintball but never got to insatalling it 30$
next is an echo 1 airsoft 40mm grenade launcher. you can get grenades for these that fire 4 68 cal paintballs and there not rap4) i will include i airsoft grenade with it 140$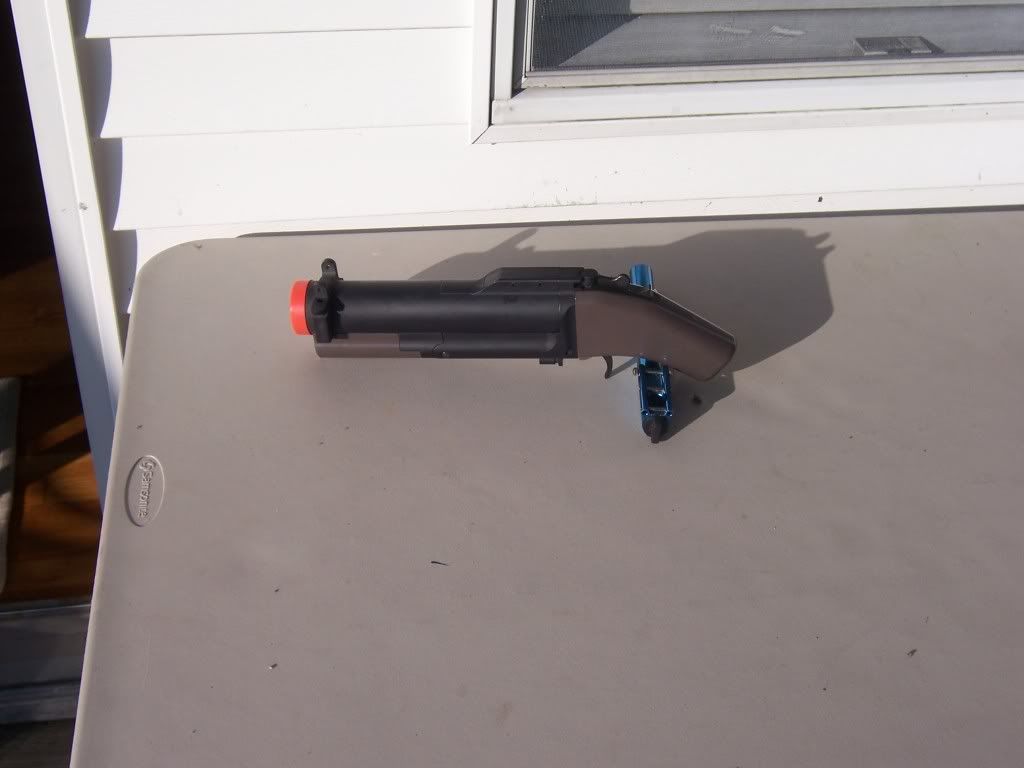 number 1 is an old silver eagle rebel. it has a leak down the barrel and has quite a few shallow scratches on the body. 25$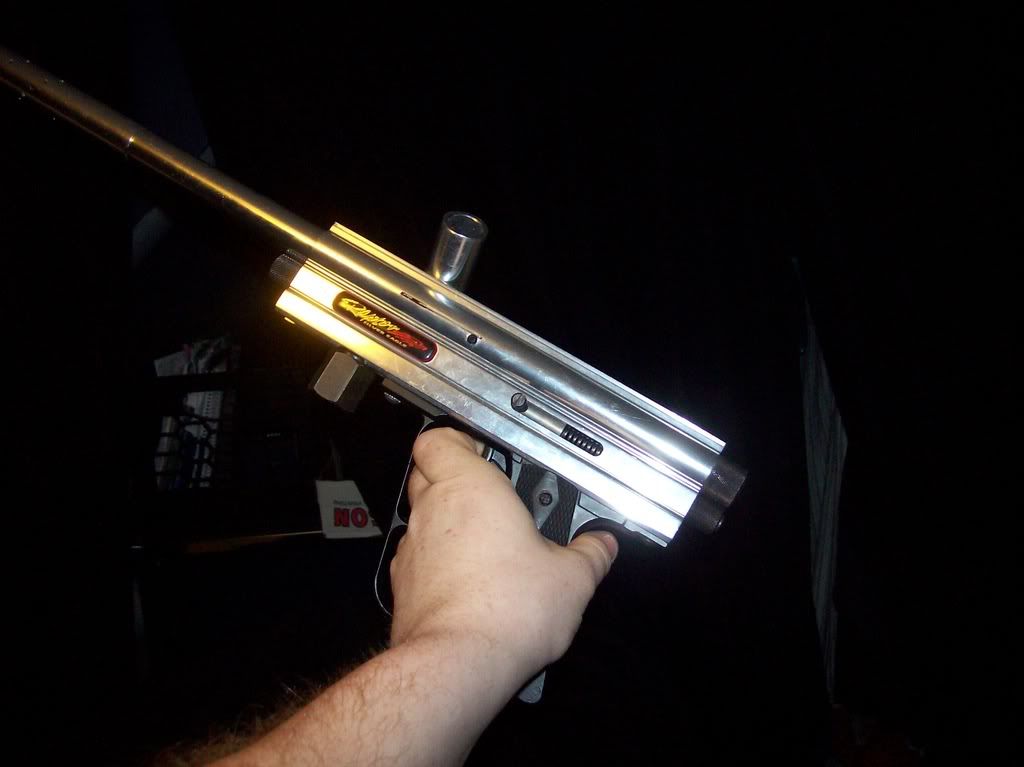 the next marker is an old tracer. it is in pretty good condition but one of the screws the hold the arm to the body was replaced by a bolt. 45$
more to come later.
please pm if you are interested
i am open to trades but am mainly looking for cash.