Ok, when I bought my a5 back in September used from a member on here, it came with the spec ops mp5 mag with the palmer stabalizer in it among other thing s that came with the gun. I have been using the mag since then in 2 scenario games and many rec games in the woods at my house. A few differant times it leaks but nothing more than a little hissing. Its very sturdy and I love the look it gives my a5. The first big game I used it in I did not realy get to use it because I was having problem with the velocity and could not get it low enough, so I took it off and put my macro line on. So its a little confusing at first. Here is a pic of it.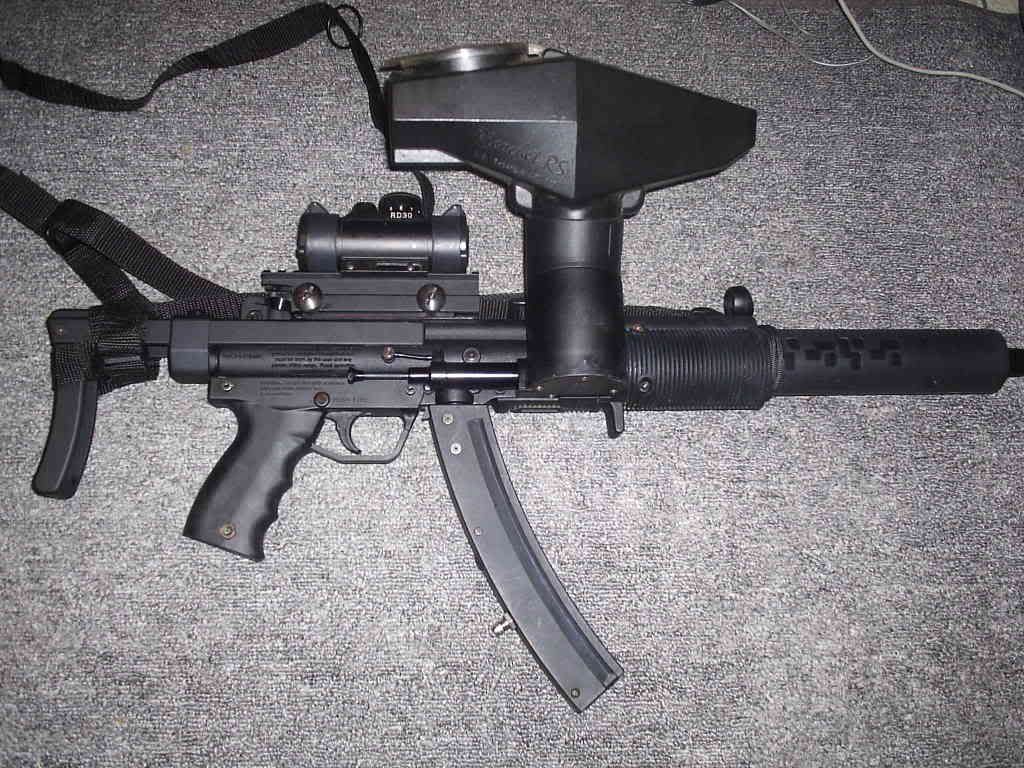 Up until last week I would have given this a 4 out of 5. But this past weekend I had a problem with it that had me making some phone calls and then found out a few things about it. I gasses up my gun on when we played on the 20th and it was leakng real bad. So I figured it was a busted O-ring or something. I took it off and then used my niple to my remote ling directly into the gun. Well I took it apart and then found were the look was coming from but I had no idea how to fix it. I called palmer and talked with I think the guys name was Greg or Creg, don't remeber. Anyways, I asked him about the leak and told him were it was coming from. He asked if it was one of the spec ops mags and I said yes, then he laughed. Come to find out, the spec ops enginesrs had it hooked up backwards. They had the gas coming in the out port and out the in port, making the stabalizer useless.
So for looks I give this mag a 5 out of 5. For the internals, I give it a 2 out of 5. Gas goes thorugh it, but the stabalizer is useless, charging a lot for something that does not work. I am taking the stabalizer out and puttting it onto my remote line like the guy at palmer told me how to. Then I will get some metal pipe from lowes and a 90* fitting and put that in the mag so that I can use it and connect my remote line to it.