Page 1 of 1
You cannot start a new topic

You cannot reply to this topic
Tippmann X7 FLATLINE BARREL
Posted 26 October 2010 - 04:29 PM
Good condition flatline barrel, have no use for it.
looking for 40+shipping
picture with the gun.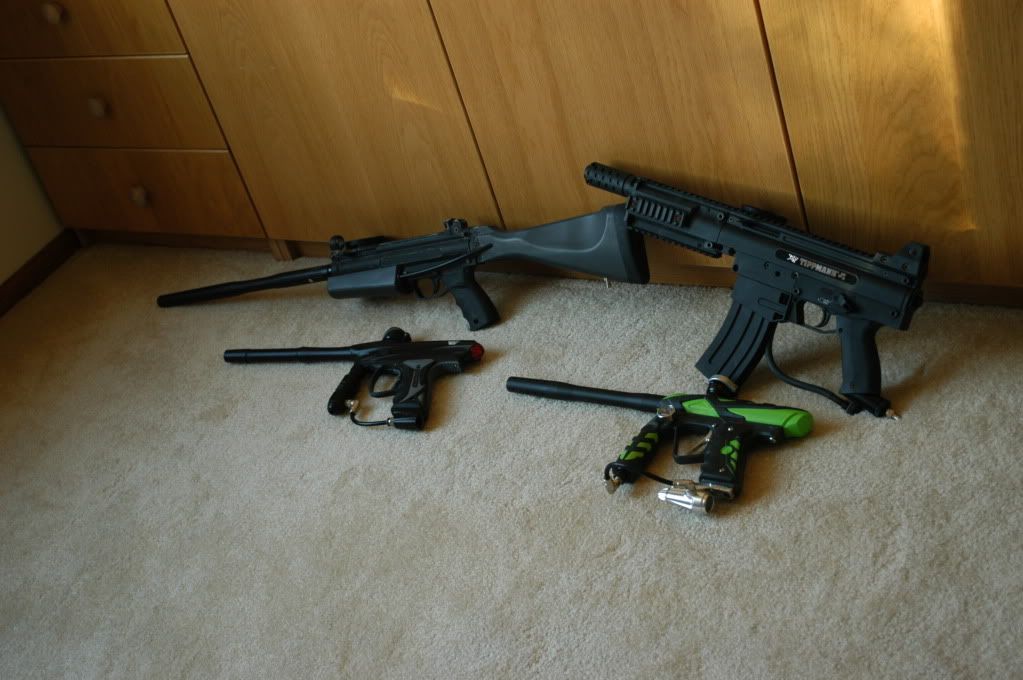 ---
Posted 28 October 2010 - 04:04 AM
Would you want to trade my apex barrel for the flatline?

---
Posted 29 October 2010 - 11:44 AM
Hey could you maybe send me some more pics of te flatlined of it closer up? I might be interested. Here's my email if you can. Bootsinurface15@aol.com

---
Posted 31 October 2010 - 08:00 AM
its pending already, but ill send you some pictures anyways later.

---
Share this topic:
Page 1 of 1
You cannot start a new topic

You cannot reply to this topic
---
1 User(s) are reading this topic

0 members, 1 guests, 0 anonymous users