I have for sale, the following:
Tippmann X7 with Egrip - est. retail value= $399
8" Lapco Bigshot Apex Ready - est. retail value= $59
Apex tip- est. retail value= $38.99
Lapco 98 Barrel Adapter- value= $13.99
JCS RedHot powertube- value= $34.95
Howitzer front bolt- value= $25.95
Squishy Paddles- value= $10
Full Cyclone upgrades (Vortex and Lightening Rod)- value= $64.95
RAP4 CAR stock- value= $24.95
Trinity wire stock- value=$59.97
FN Fal mag (modded from an Airsoft marker) + Stock mag- unknown value
Tactical riser mount- value= $14.99
You're looking at over $750 if you were to try to buy everything individually!
I'm asking only $300 plus shipping!
Willing to part out the following:
Trinity Wire stock- $30 shipped
Lapco BigShot 8" (Apex ready)- $30 shipped
Apex Tip- $30 shipped
Spare mags (two available)- $6 shipped
Spyder threaded Apex ready barrel- $10 shipped
Tactical Riser mount- $15 shipped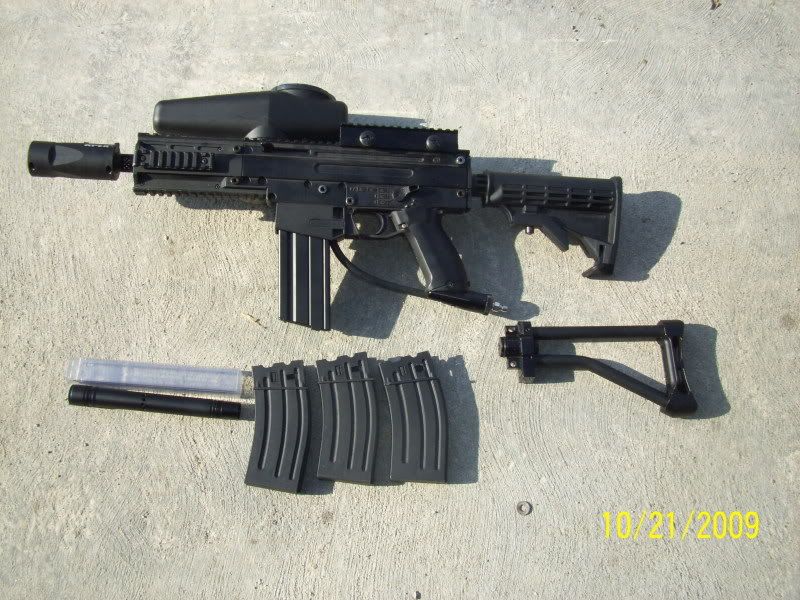 **extra barrel is Spyder threaded and Apex ready = $10
**X7 comes with only one stock mag. The other two are $5 each.
If you have any questions, please drop me a PM!
'Bomber
This post has been edited by MadBomber: 07 November 2009 - 04:32 PM