Howdy! Let me start off by saying I am new to the forum. I don't have much experience as most of you do so your input appreciated.
Ok so I just received my MR4 today in the mail. I happen to be looking online and came across the MR5 for only $70 more seems like a way better gun. So I am probably gonna return my MR4 and get it.
That being said what are your predictions for this particular marker. Good for scenario, woodsball,etc...
I plan to make a Recon marker seeing that it could fire FIRST STRIKE rounds for precise shots and switch to paintballs if you get caught up in some nasty paintball fight.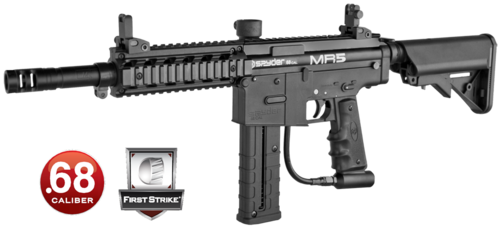 .
http://www.spyder.tv...341&id=16081453
This post has been edited by June117: 04 December 2012 - 10:55 PM