I hate to do this, as it was so hard to find and expensive to buy, but I need money for my Evil M project.
So, here is my 114/45 with CP reg.
Original Date - 04-99
Last Hydro - 02/09
HP CP regulator - $100 new, I paid $60 used. (And $150 for the bottle)
Picture - Far right: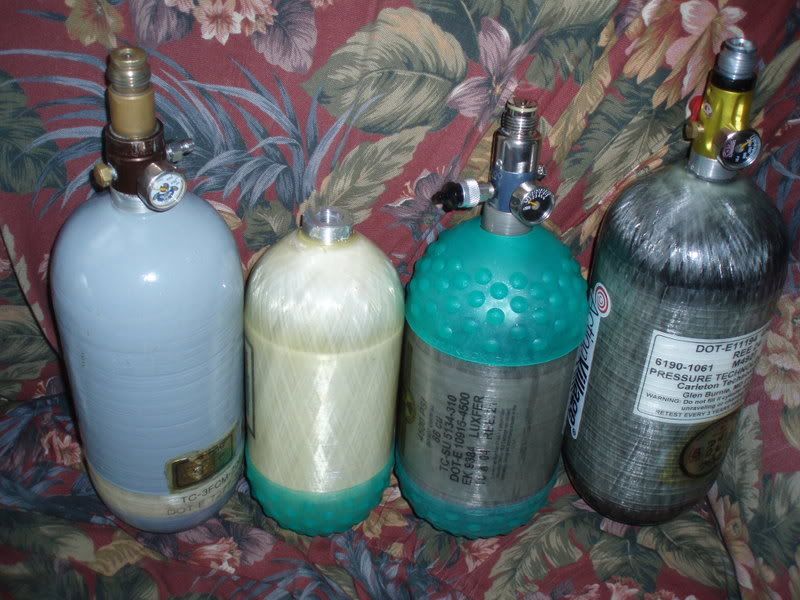 Price - $150 shipped OBO.
These are really hard to find, and won't last long on here. First one to pay gets it.