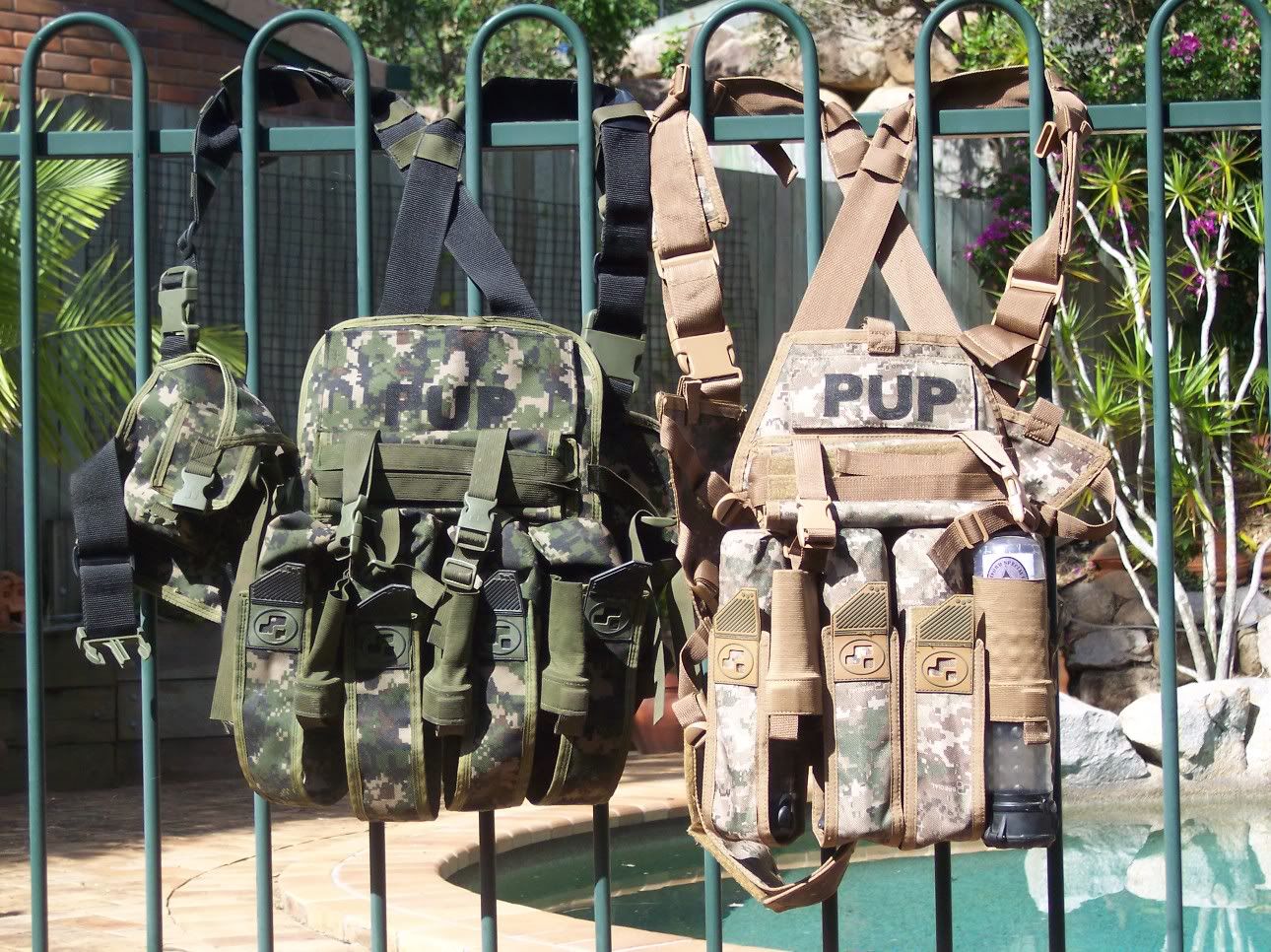 Boys well done!!! It's great to see some new things integrated into the vest. The "hidden" pockets on both front pockets are great, will enable players to carrying a bit more on the field, and if you are carrying maps etc should help prevent them getting wet from sweat. Noticed the outside front pocket is a little smaller but it's more than compensated for with the front big front pockets.

Hidden pockets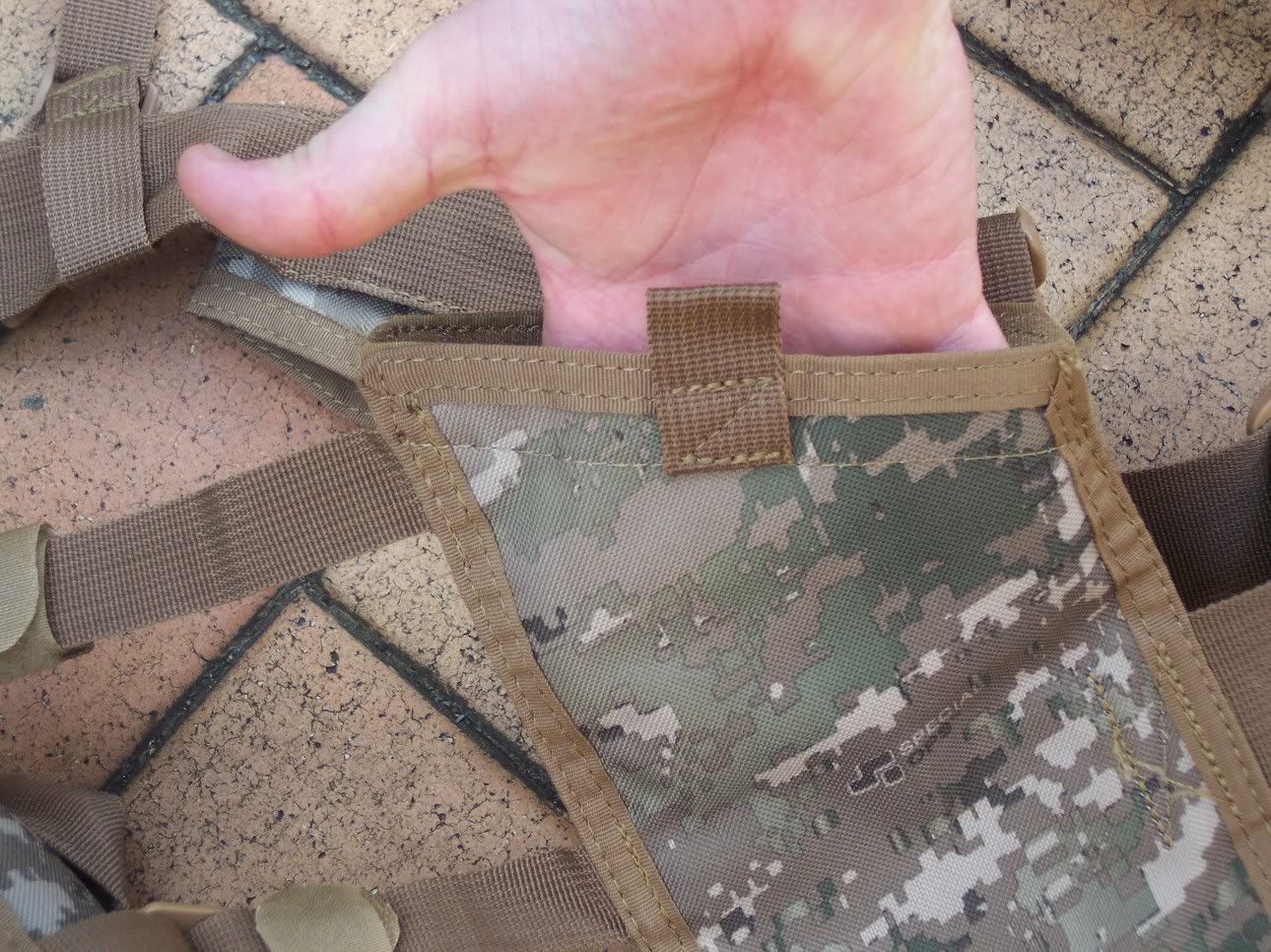 ok moving on





Also at first glance it looks as if you have done away with the pocket for the camel bak bladders, but being the creative people that they are they have created a big hidden pocket on the back for your camel bak bladder. I notice on the inside there is a tag or loop of some kind, is this to help keep up the camel bak bladder? If so a one ended Velcro loop would have been better to secure it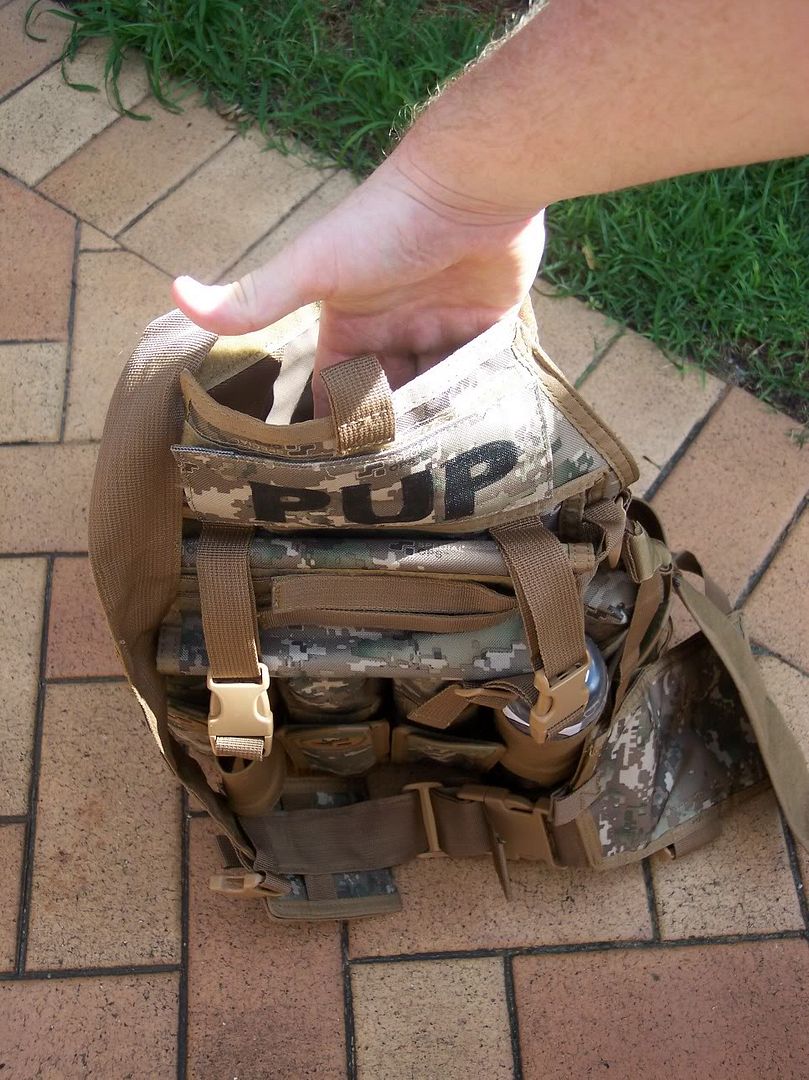 On the adjustable side straps its great to see that you guys have added a little Velcro thing on the end of each strap so that the user can roll up the excess strap, making it look tidier and prevent things dangling off the sides. I would have liked to have seen that initiative transfer also onto the shoulder strap loops. I've had to loop it over itself a couple of times to take up the excess.

Old style Dagger side straps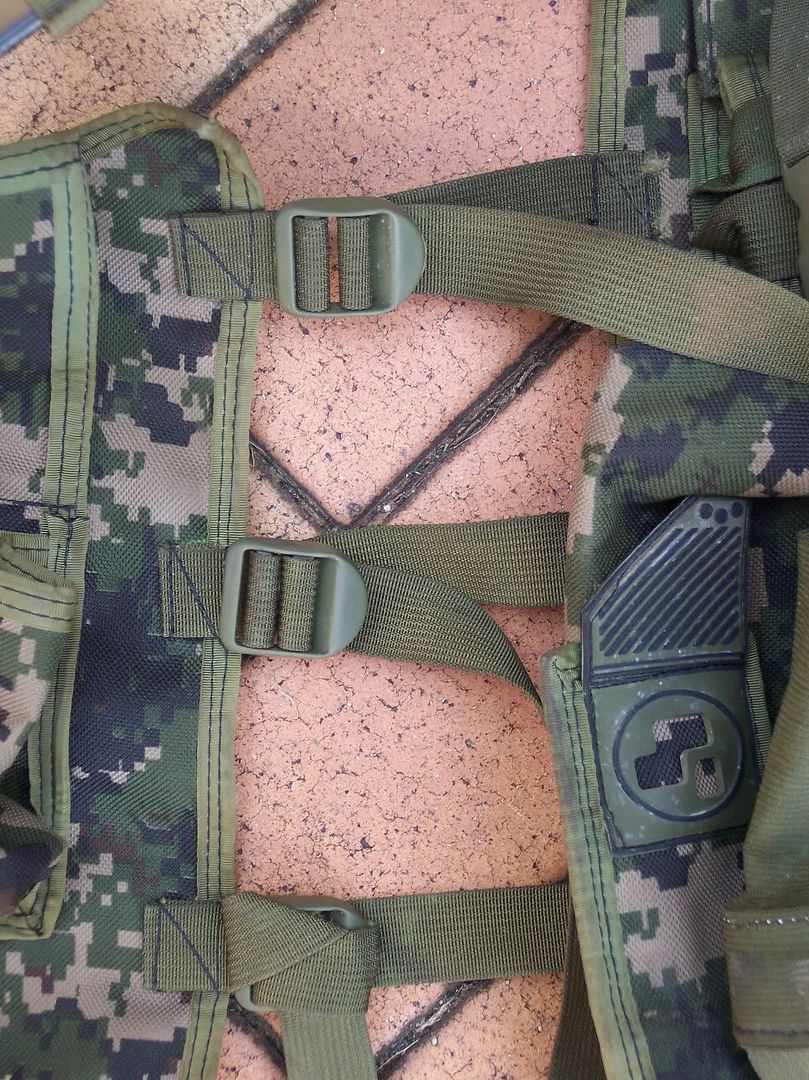 New Omnipat dagger side straps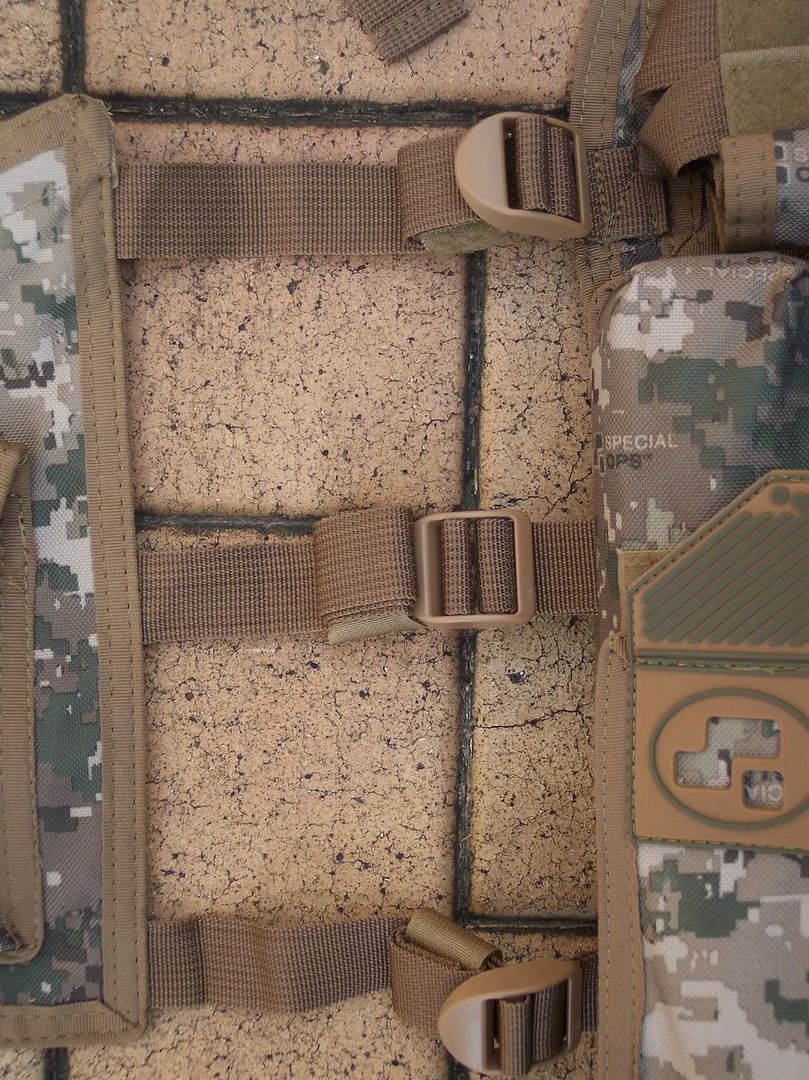 Also the pack space on your back has been reduced, by making the name panel smaller, which is a great idea as will help reduce heat build up in your back area.

Back profile of old style dagger vest

Back profile on OMNIPAT dagger vest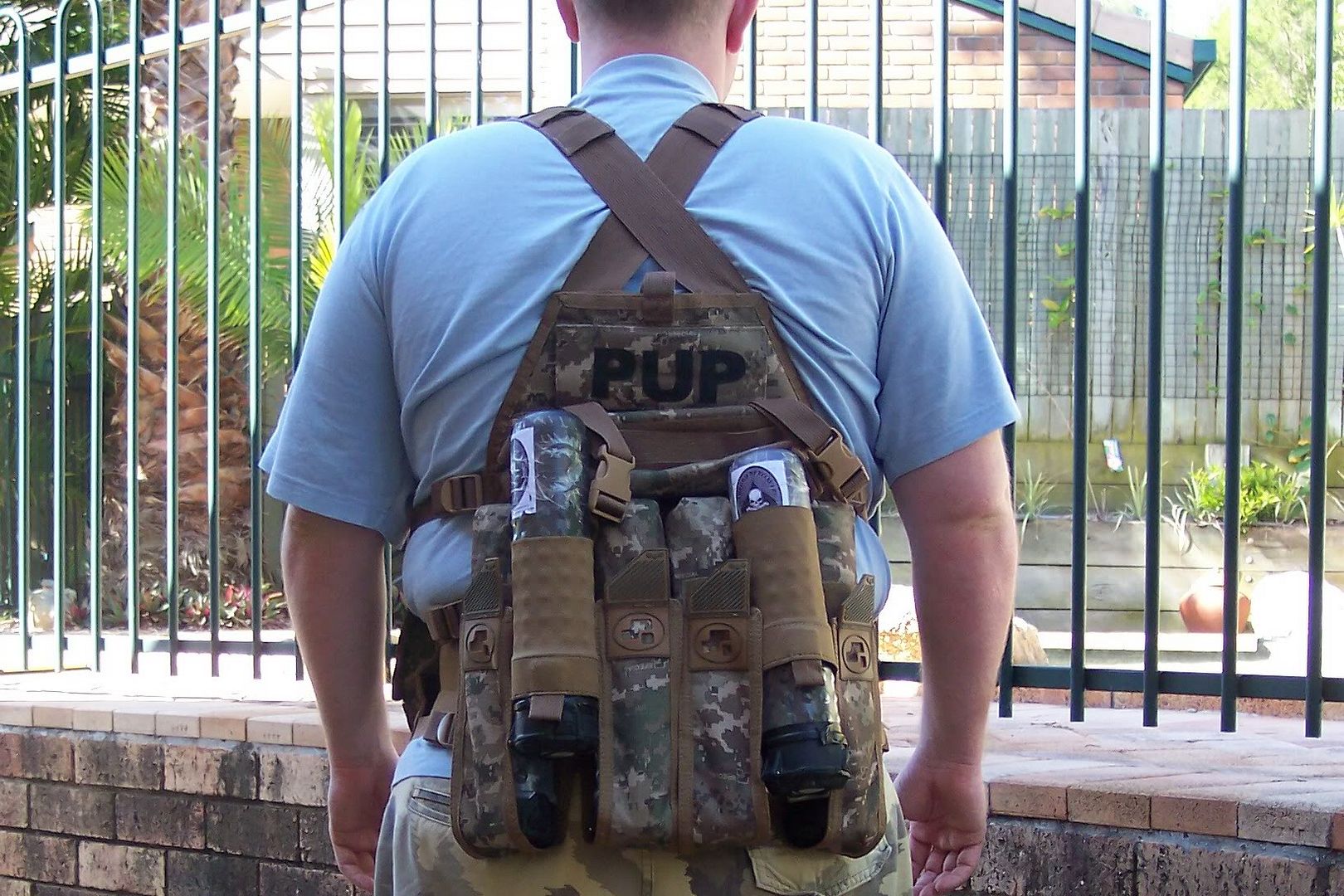 Overall i would rate the dagger vest to be a vast improvement over the old style dagger vest, although you are carring one pod less, it doesnt make much difference, players will enjoy the new style of the dagger vest, it is certainly a must have for anyone buying the new omnipat range, spend that little bit more and get the dagger vest to complete that omnipat look