Palmer Stabalizer on a scuba Tank:
NOTE:
Tell Palmers Pursuit what size Scuba tank you have. 3000 PSI Aluminum or 4500 PSI Steel. They will need this information.

If you are uncomfortable using tools or are unsure of what needs to be done,seek the proper people that can help.
Ask all questions you need to about High Pressure and Low Pressure prior to buying your Stabalizer. I gave Lori the operating pressure of my Scuba tank. I told here I wanted an Out Put operating pressure of 0-800 PSI High Pressure. she made her recommendations to me, which was perfect. Basically now I have a large Bottle to do all my testing and Grenade making with.

We had a nice conversation and she as always like everyone at PPS was very helpful. She even apologized for it not being able to go out till the next day,because the Stabalizer had to be built for the proper specs.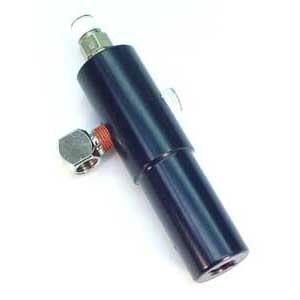 So what I now have is a perfect set up that will make me or anyone else happy.

So give PPS a call and tell them what your needs are.
If you or anyone out there has ever had any doubts about Palmers Pursuit
Palmers Pursuit Shop!, Where Custom Still Means Something
get them out of your head now.
The burning question on MCB "Ask the expert" was about hooking up a scuba tank to a paintball gun.
http://www.mcarterbrown.com/forums/ask-exp...k-question.html
Lots of question and replies with ideas and and fixes. Then someone in the thread mention Palmers Pursuit Stabalizer. I went to PPS site and looked around. The next day I was on the line with Lori. Told her my needs of Out Put and In put air and she took great care of me.
This was probably the best $109 dollars I have ever spent in paintball. Although it ate my paintball budget up for the weekend and I couldn't play, it was well worth it.
This is what came in the mail: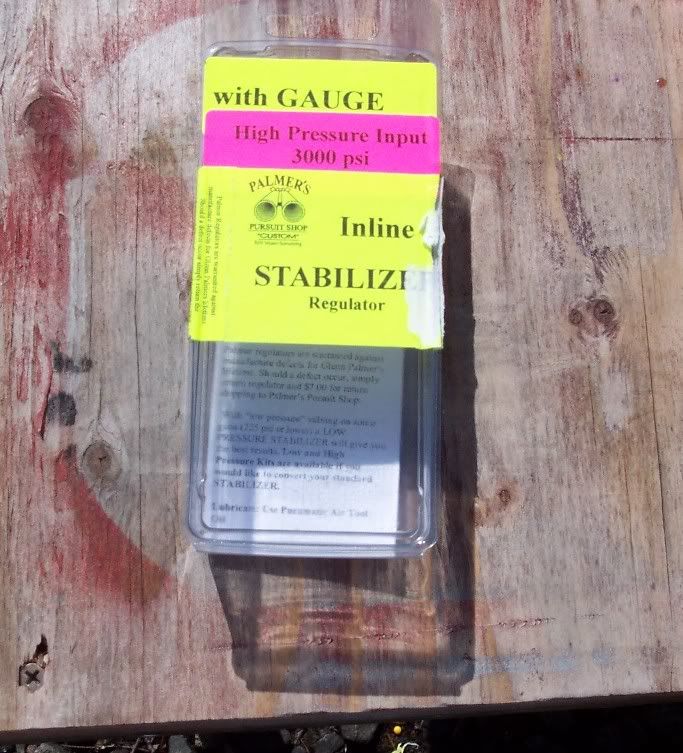 Now alot of people will say that's alot of money,but we all spend money on paintball mods that are absolutley useless. I really see no sense of running my scuba tank into my tank attached to my gun. I'm only testing it, not filling my tank.
That's me, I like to do several things with one set up. It just saves alot of time for me. Also I have a few ASA plugs laying around.
I would advise to take the guage option. It was very helpful during adjustment. I still have a few thousand dry shots left to break in the reg, like all regs require a break in time. Now that I have a test area, I might as well shoot all the old paint I have.
It's very easy to attach. Just get your fill adapter and remove the fill nipple. Put some thread tape on the Stabalizer threads and screw it in, then tighten down with a wrench.
Then I added the hose. This remote hose had a quick disconnect and a slide check. This is perfect for my set up that I need. I purchased this Extreme Rage remote hose from a local shop.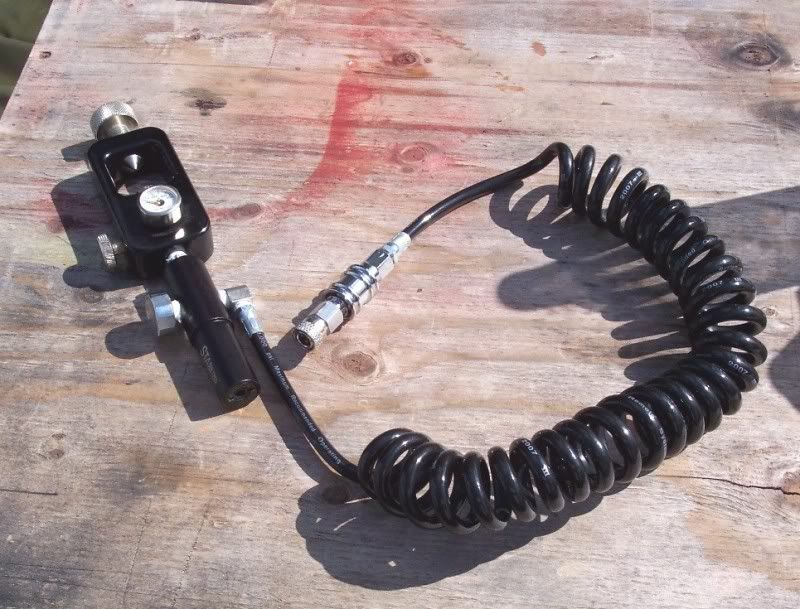 If you don't have a remote hose, PPS does sell the entire unit together minus the yoke,which you will need.
The Stabalizer came pre set at 400 PSI, which was a great starting point for me. I soon adjusted it to 700 PSI. Eventually I'll move it up to 800 PSI. I'll wait till I break it in some more.
So whoever posted the idea of using a PPS Stabalizer,thank you very much.
PPS, thank you very much for the great product.
I hope this has helped to clear up any questions that others need to know. Sorry I didn't get very in depth with this review,but it is really self explanitory.
Later,
Blackrain
Someone asked how to do the set up, so I'll add this:
Attach the filler to tank as normal: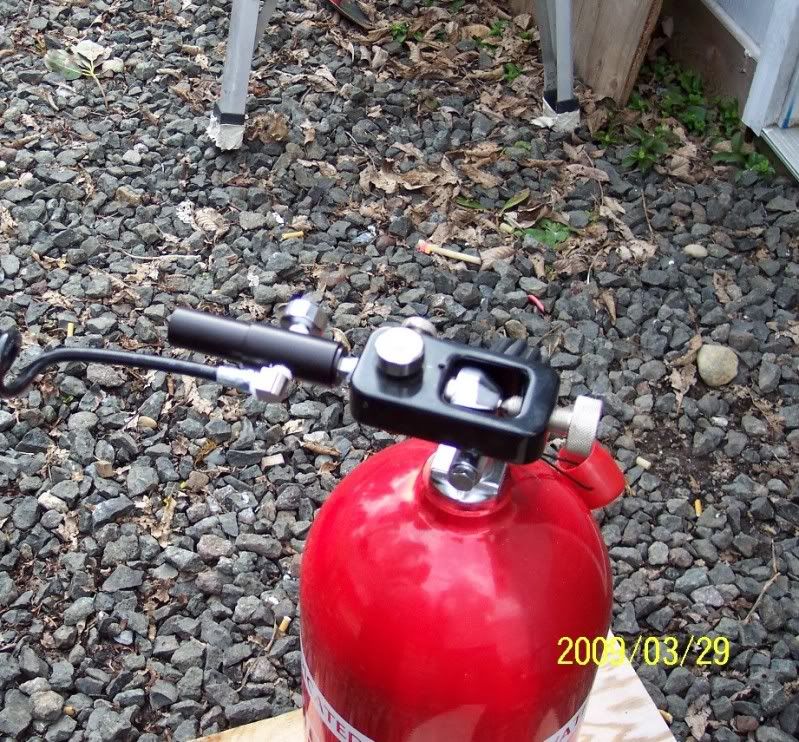 Put slide check in rear position:
Put quick disconnect nipple in gun ASA with proper ASA adapter:
Leave the slide check in rear position.
Slowly turn on tank. Watch your guages still they stabalize. Once that is done, open tank fully: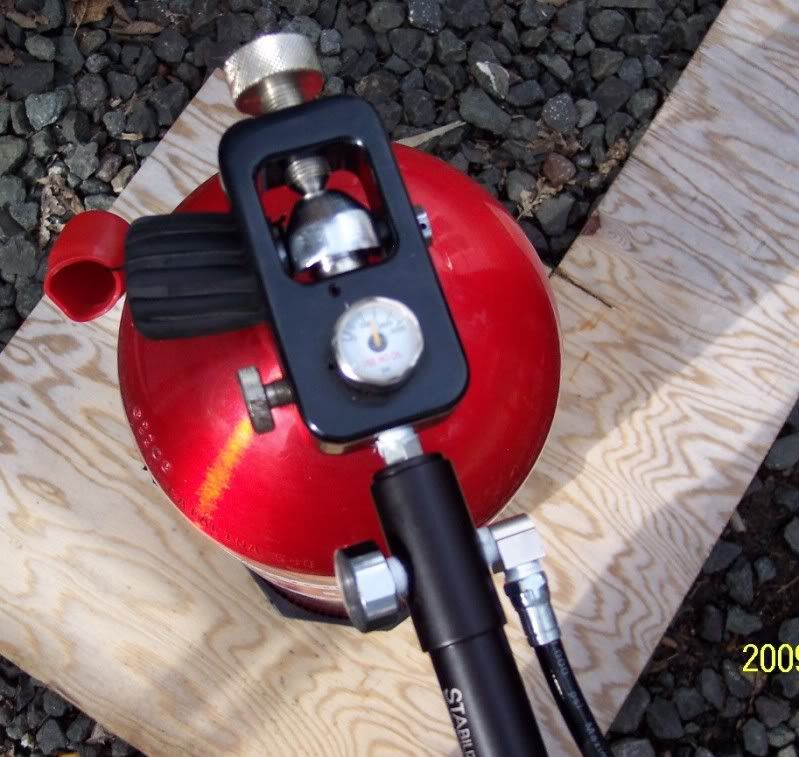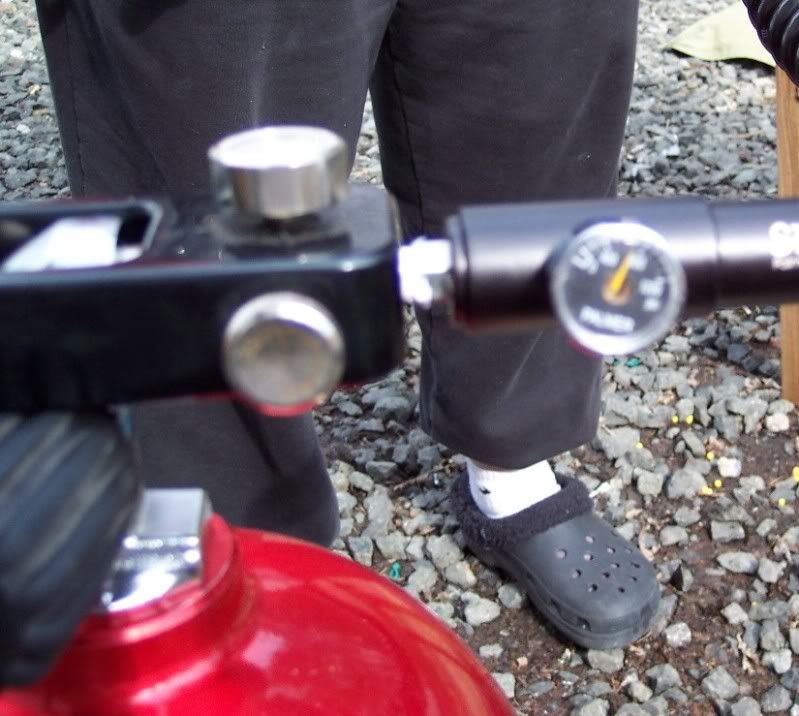 Move slide check into forward position and shoot your gun:
It's really that simple.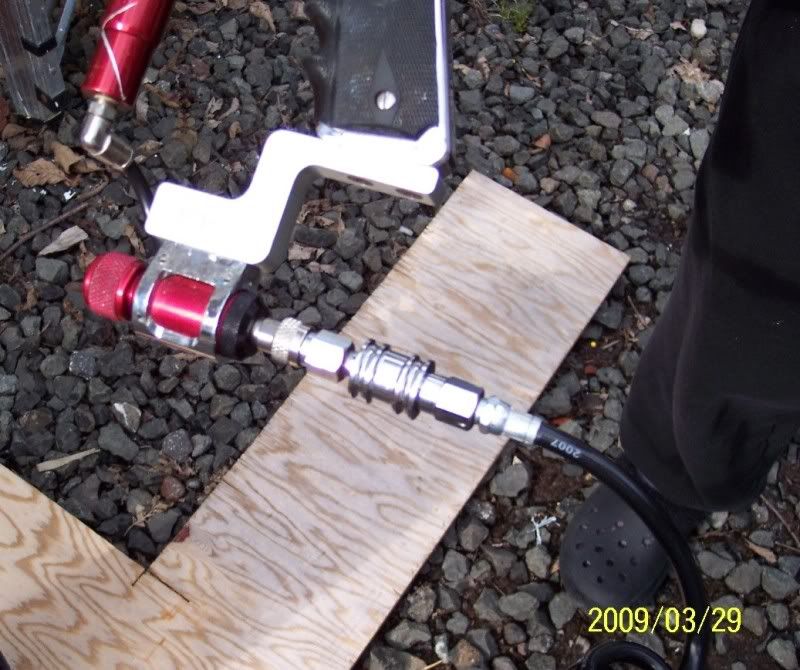 Later,
Blackrain