I'm taking a CADD (Computer Aided Drafting and Design) class in school right now. My current project that I chose is to make a full 3-D drawing of a Pro/Carbine. This is my progress so far after 1 week of work: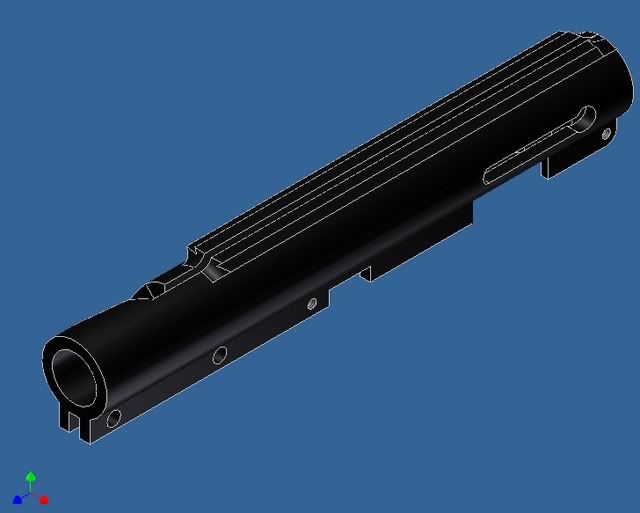 There's a few things still unfinished on it like a notch for the rear sight to lock into on the site rail, a few notches and holes underneath, some threads, etc. But it's about 95% done.
I have also drawn a few of the other parts. Eventually they will all be assembled for a complete 3-D drawing. I'll post pictures when I'm fully done.