Hi Guys & Gals, unfortunately Im in need of cash for mecidal bills, so my paintball gear as to go for awhile.
All prices INCLUDE Shipping
within the U.S.
PLEASE
if dont like the price do not post about how outrageous You think they are, Send me a PM with a reasonable offer and we can work it out. As for trades I am in need of a good video camera and I might be interested in a Tac8 or 9, THANKS For Lookin!!
-I bought this pre-owned TM7 in June for Oklahoma D-Day. It worked amazingly and I really hate to sell it.
TM7, J&J barrel, and 3pos. SpecOps sling $300
Death Squad tank w/ Crossfire Reg. 91/4500 $125
-Ive had this marker for awhile and its been an awesome workhorse.
A5 w/ Apex, AirThru Stock, R/T, Brand New cyclone, Palmer Stabilizer, Plus Everything in picture(minus sling) $285
(sorry its alittle blurry)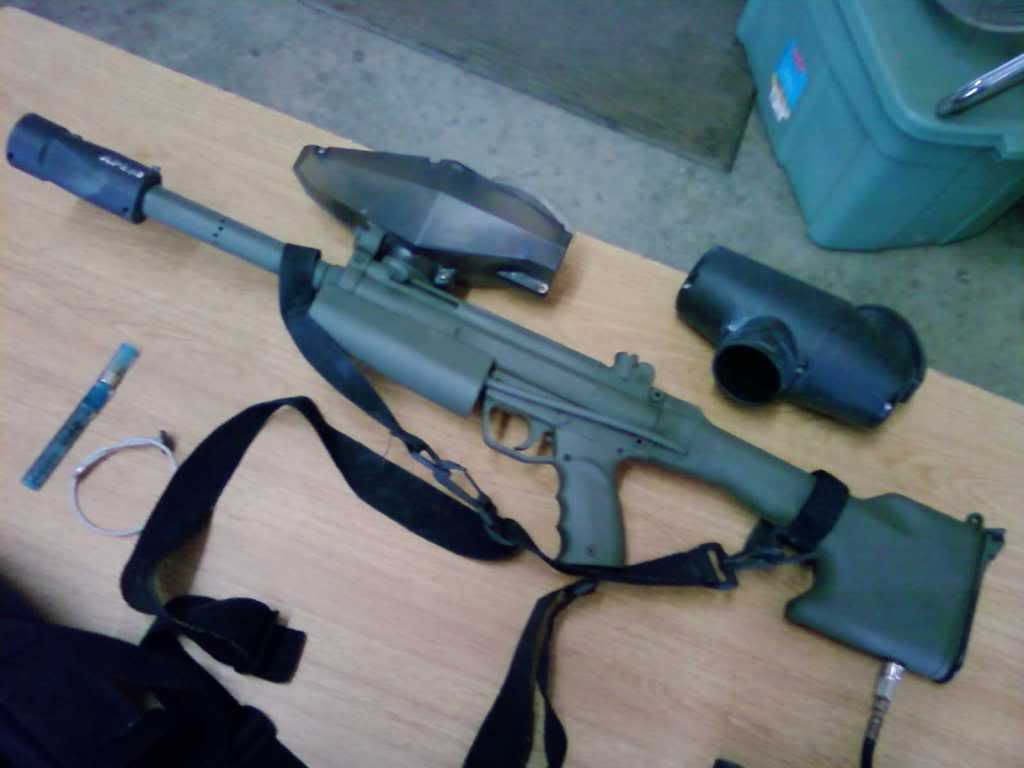 -Ive had alot of vest and this one is my favorite, because of adjustablity for a perfect fit. Only problem with it is the elastic for the +2 has lost its elasticity.
SpecOps Saber Vest w/ pods $80
This post has been edited by swordsmen: 20 August 2010 - 02:15 PM