Hows it going guys? Today I have my Custom Pump up for grabs. It is an ANS GX-5. It is in superb condition, and shoots great!! Haven't even played a game with it!
Mods:
CP Shorty Reg
Custom pump kit
Phat On/off
Wgp Swing frame.
Half-blocked
Fresh Red Anno.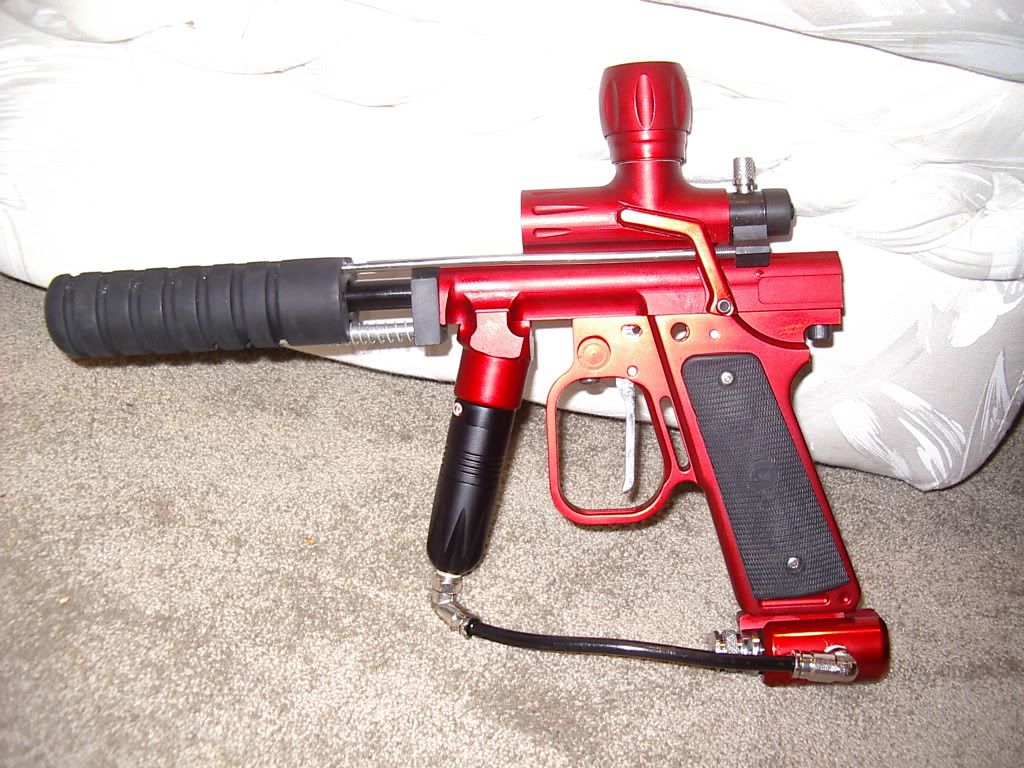 Asking $275
Without Reg:$225
Will Also throw in a APP Pocket Hopper!
Really looking for cash, but feel free to throw up trades.