Hello guys! EDIT* Here are the steps...
Ok for cutting off the front grip here's what you'll need.
1. A steady hand.
2. A Dremel Rotary Tool
3. A bench grinder, or a sander of some sort.
Steps
1. Remove the bolts, and open up the gun.
2. All internals must be removed.
3. Take one half of the reciever, and cut into it using the dremel. Cut across so the cut is lined up with the flat bottom of the reciever.
4. Repeat step 3 for the other half.
5. Put the reciever halfs back together, Dont put internals back in yet. And take it to the bench grinder or a sander. (this is not mandatory, just smoothes the cut out.
6. Take the reciever aparp again, oil up internals, (if needed) and put it all back together. Your Done!
If you are going to add a Weaver rail like I am, you will also need a tapping kit.
FINAL UPDATE!
Well I couldnt find a decent tapping kit, so I JB Welded the rail directly to one half of the body. It isn't as nice, but it works perfectly.
Hope to see many of you enjoy this mod.
Good Luck!
-Gun
Stuff needed with internals removed: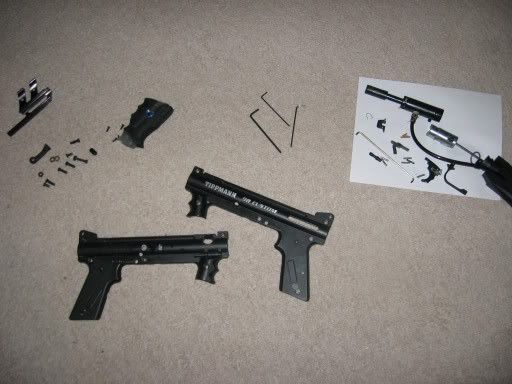 Before: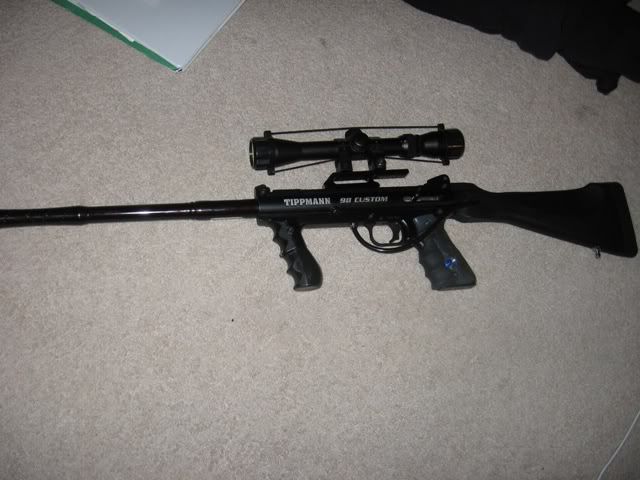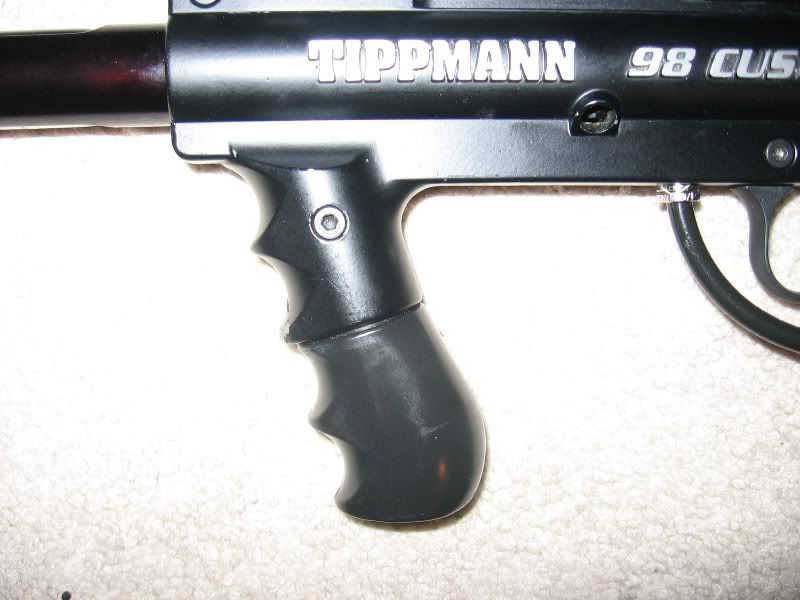 During: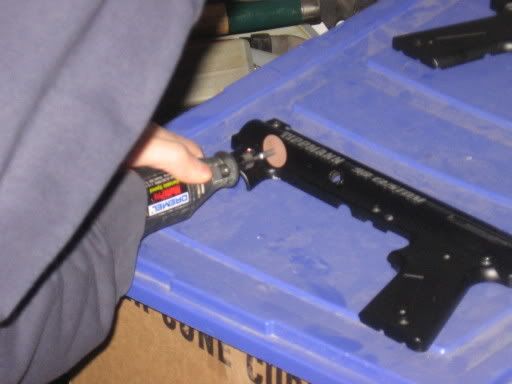 After (haven't sanded it down yet, and the weaver rail is not on yet)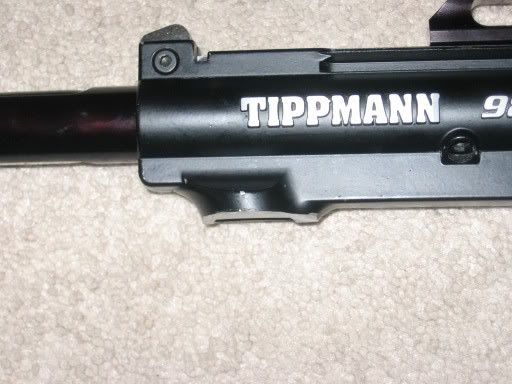 Finished!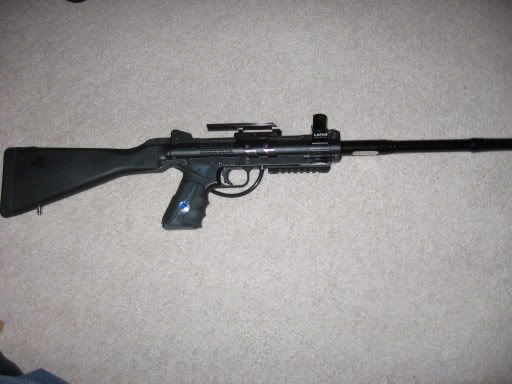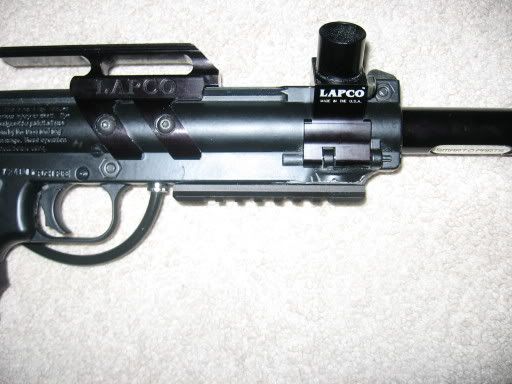 Further Update!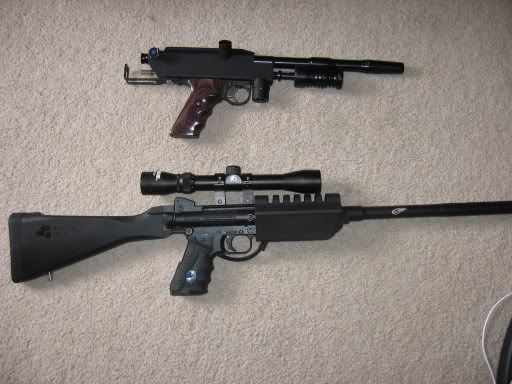 Even Further Update!!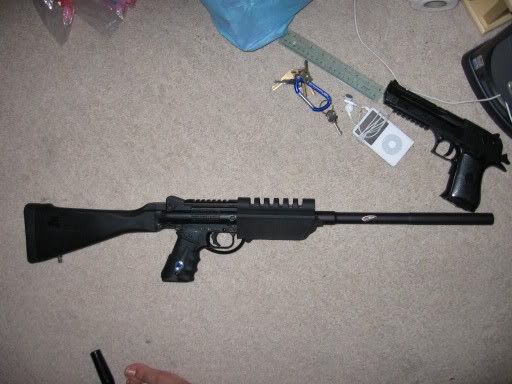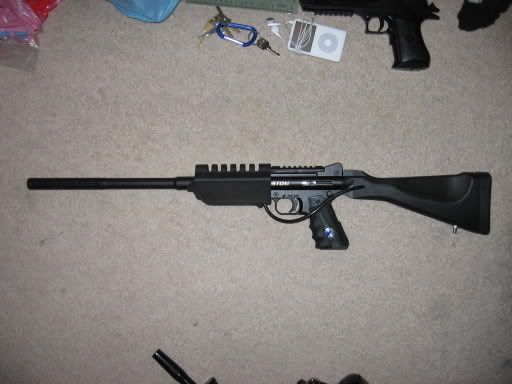 This post has been edited by Gunslinger7: 30 August 2006 - 06:17 PM