Page 1 of 1
You cannot start a new topic

You cannot reply to this topic
Happy Birthday Frontier Bill

Big 2-3
Posted 15 January 2011 - 10:56 PM
Happy Birthday bro.
Congrats. Hope you are getting drunk...or at least some ass.
Have a great one
"I think wearing camo is dishonorable. No honorable player would pretend to be a tree or bush."

My Gallery

-

Ninja/Pirate Alliance

-

Marker Animations

Spec
Ops
Pump
Crew
Sig Rules
-
Gen Rules & Regs
-
Avatar Rules
-
Warn Level/Reduction
-
Forum FAQs
-
Ultimate Pump Sticky
-
PDT
---
Posted 16 January 2011 - 01:18 AM
Happy birthday Bill, where ever you are man...Enjoy it. I know you will.
---
Posted 16 January 2011 - 05:04 PM
Happy birthday, dude!

"Its very hard to grasp the idea at first but once you accept it, it makes A LOT of sense!" -- Minnesota Sn1p3r on conspiracy theories
"Everyone instantly jumps the conclusion that the government is out to get us." -- SWAT SAINT
"Bad Duce, bad." -- Ace-014
"Good man, Duce, good man." -- Tryon
"Also accepting female snipers." -- Lt.Col.Vortex
---
Posted 16 January 2011 - 05:21 PM
Don't die.
"You deserve nothing. Remember that."

My Feedback. +3/-0
---
Posted 16 January 2011 - 05:26 PM
Happy birthday.

Member of Team Akkadian


---
Posted 16 January 2011 - 05:28 PM
Bloody hell! It's your day of birth! Congratulations on another successful year of avoiding death and unforeseen misfortunes that inevitably end in death! HUZZAH!


<3 you Tom.

How'd you do that, sexy? - Becc asking me a question.
Aaron: Alcohol sucks balls. / Fen: No, that's what I do. / Me - Fen sucks balls! / Fen - Only yours Epic.
---
Posted 16 January 2011 - 06:51 PM
Happy birthday.

Damn it feels good to be a gangster.
ELITE
SPORTS
OT
The only original OT team
---
Posted 18 January 2011 - 11:44 PM
Ah, thanks dudes. My birthday was actually pretty lame. The two previous nights involved shenanigans and copious amounts of whiskey and a date at a hockey game.

Gotta say, 23 doesn't feel any different from 22.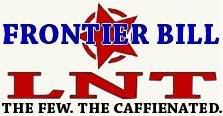 Danger:
Reading online forums may cause irreparable damage to your faith in Humanity.
---
Posted 19 January 2011 - 11:52 AM
oh hai, happy late birthday dude

Life is short, get off your couch
[IMG-]http://i215.photobuc...eak/meeko-1.jpg[-/IMG]
---
Posted 05 February 2011 - 07:45 PM
:DFrontier Bill! You crazy Mofo! Happy Birthday, lol! WooHoo!

My senior member list, Pm me if you think you should be on it.
PUZUMA
Tyler MurderDeathKill Animal Mother BlackOpsghost Evil Finger Uwannago
Weapso
Tyger Dr. Wiggy The Stuntman Cops911 Riddick Twistedpsyche Custom Cowboy CamoDeafie
Redleg64
ClumsyNinja DigitalPirate Slinkyaroo The Dirty Samurai Neo Enhander AirHOg shadow 772 LONGBOW deltapaintball Styro shadowlord Gunslinger7 Enders War Prodigy evillepaintball Deus Wolf
Rifleman
ghost93 luke-inator

My New Homie List. PM me
agentM192 nos4atu florentine PhantomAssassin thebostinian T-Freak Ka1iBuR StealingYerMail Not You
My Profile Friend's List
, who wants on?
"Calm you down? Done. Enjoy your vacation."- Puzuma
Click the link
---
Share this topic:
Page 1 of 1
You cannot start a new topic

You cannot reply to this topic
---
1 User(s) are reading this topic

0 members, 1 guests, 0 anonymous users