Now that I have gotten to the end of project Battle Axe I just want to hear what you all think of it.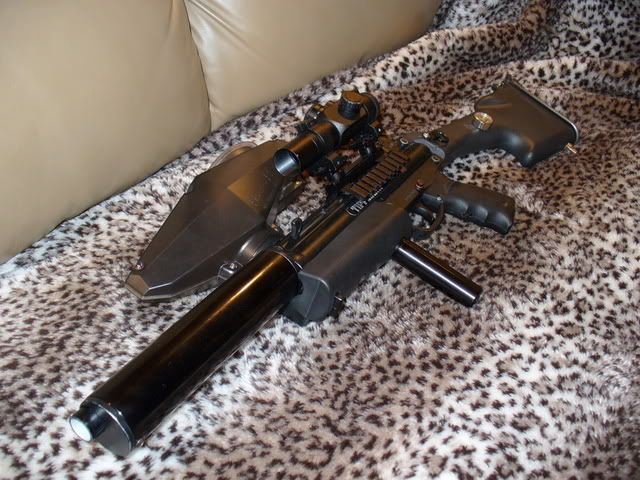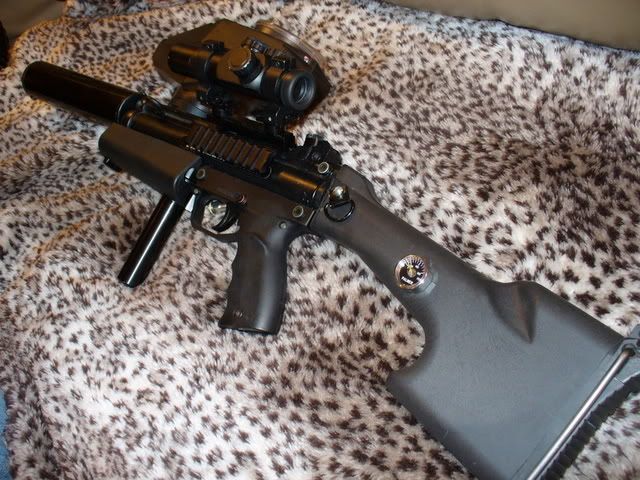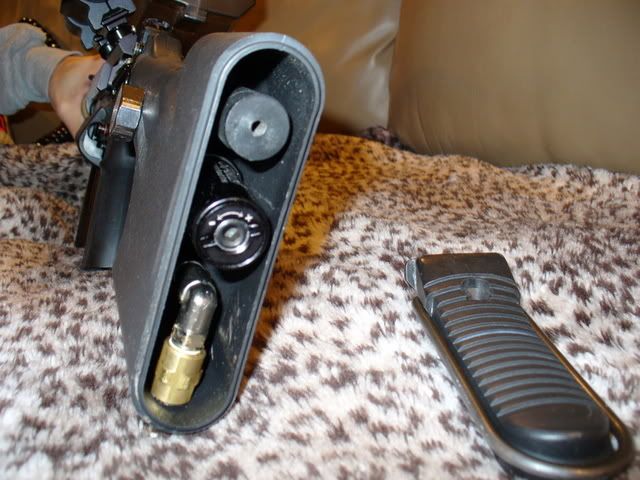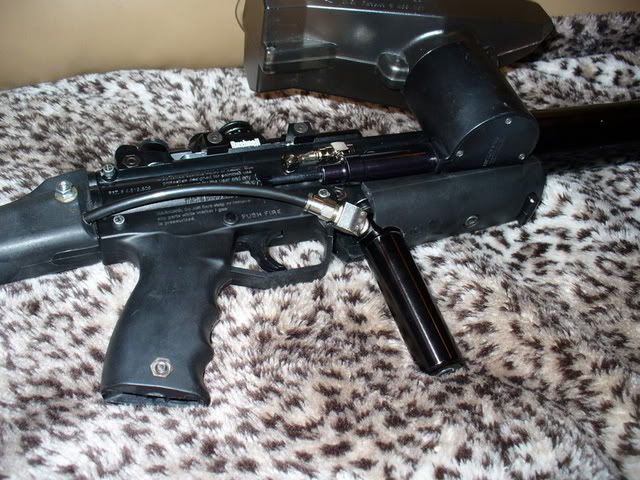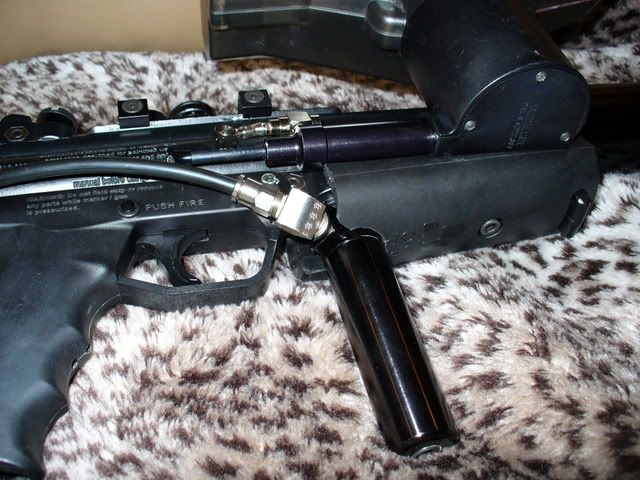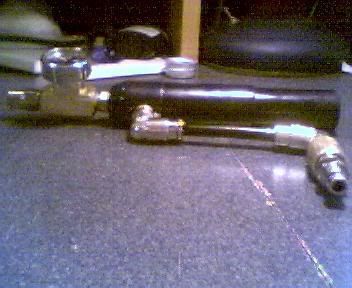 Tippmann A-5
Tippmann LPK
Crossfire 92/4500 Low Tank
Palmer Stabilizer
TAPCO SAW M-249 Stock
Tippmann E-grip w/ A.P.E. Rampage Board
SOP Fore grip
Tippmann Flat Line
JCS Red-hot Power Tube
Orange Howitzer Bolt
Palmer A-5 QEV Kit
JCS Jet Click
TechT lightening Rod
Ricochet R5 Hopper
LAPCO Sight Offset Rail
Bushnell Trophy Red Dot Sight
PSI Remote Line
Polished Internals
There are a few minimal details that I still want to address, but for the most part its done. I'm considering getting a tiger stripe dura coat job, and if I can get a hold of one a Scepter Launcher.
This post has been edited by GH Militia Man: 04 March 2007 - 08:13 PM