Looking to sell my cocker.
04 WGP Prostock
Eblade E2 (Blind)
Belsales .44 Magnum Ram
Jackal Machine Delrin Bolt
(2) Planet Eclipse QEVs
Deadly Wind C/F Whisper barrel (w/ blue freak insert)
CCM Pump Rod
Ben Tippmann Apex tip (rigged to work on the Deadly wind, but took it off recently)
Stock Barrel hacked off to a stubby
(Forgive me for the pics, makes everything look dusty) See Post 7 for additional pictures.
With Apex Tip: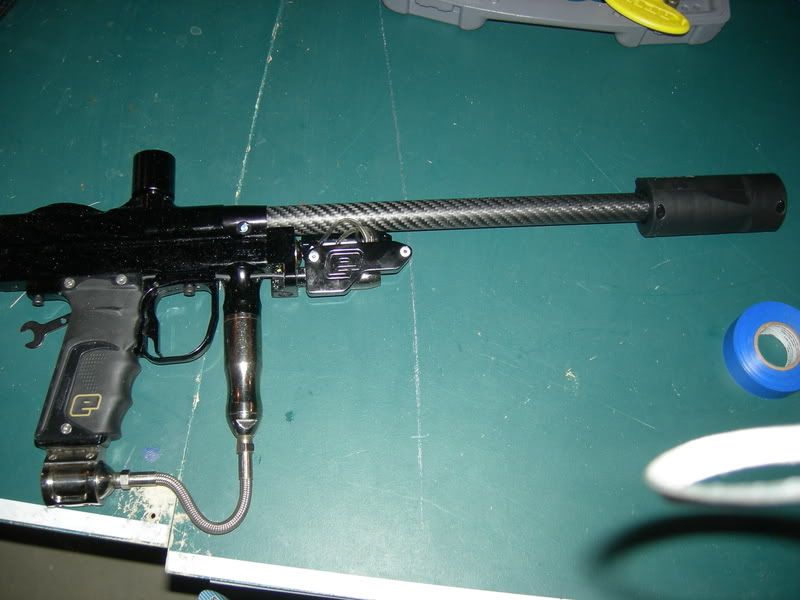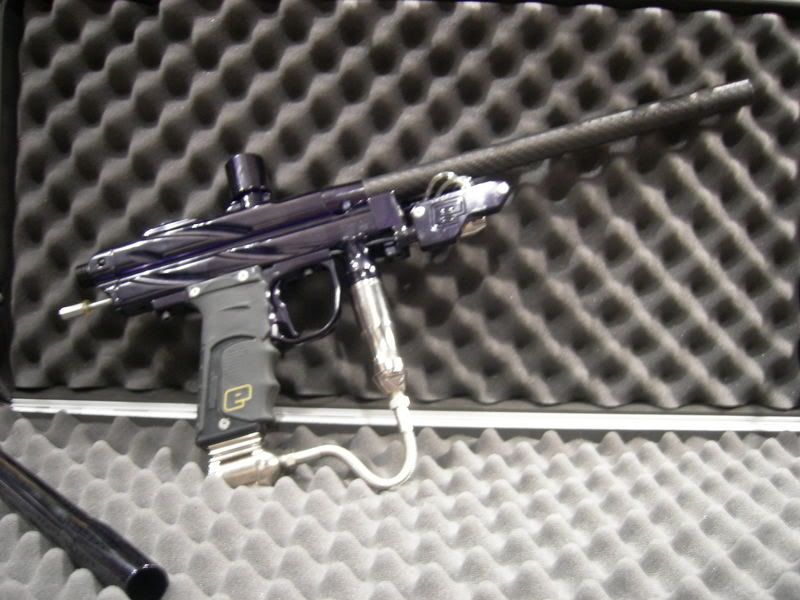 Ghetto hacked stock barrel:
Lets start with $225 shipped. Paypal only please, you can also check out my feedback on ebay (millhouse1227). Feel free to ask questions.
This post has been edited by millhouse: 06 June 2010 - 02:08 PM