ok, i have this 47/3000 that is out of hydro by a couple months [i think] and has a small leak out of the fill nipple. teflon or a new oring will fix that. heres the name of hte game:
i am going to try and see what i can get in a trade for this. i am leaving on a trip tuesday, and i probably wont be back till after the 23rd. so offer up! rules:
1.) nothing rediculous, like "pod" or "broken squegee". offer what you would want to be offered.
2.) if i cant find a trade [or cash offer] that doesnt cover shipping [at least in value] and a minor part of the tank, then it sits on my shelf some more.
3.) be adult
4.) feel free to offer cash, just remember, im poor!
5.) we will figure out among ourselves as to who ships first.
6.) *i like free bumps and i cannot lie, you forum members cant deny...*
remember, i bought this for fifty a year ago, and this is your chance to get it cheap! im just lookin' to dump this because i dont have the time to play as much, and my 98c works great on c02.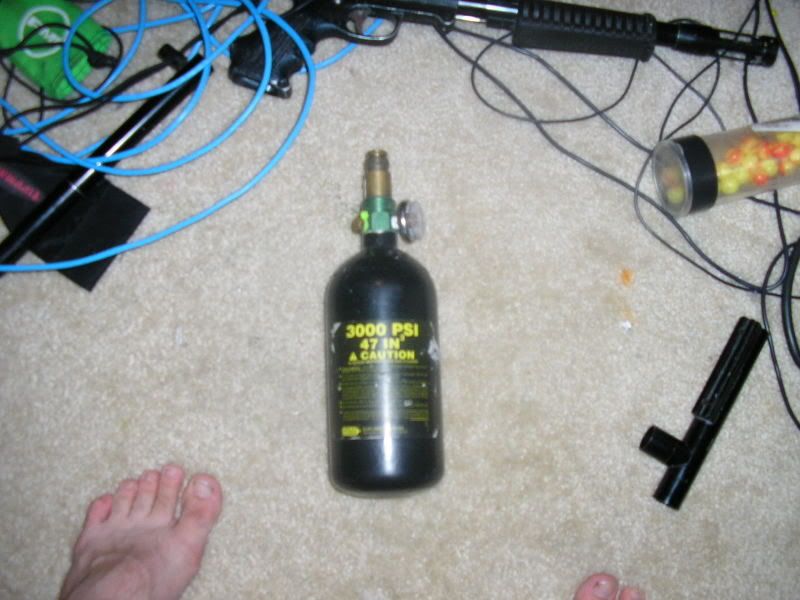 This post has been edited by THE MENACE: 11 May 2008 - 05:09 PM